Jean Todt sees inauguration of new automobile Club Gabon
The FIA President travelled to Gabon to see the new club launched and also met with president Ali Bongo Ondimba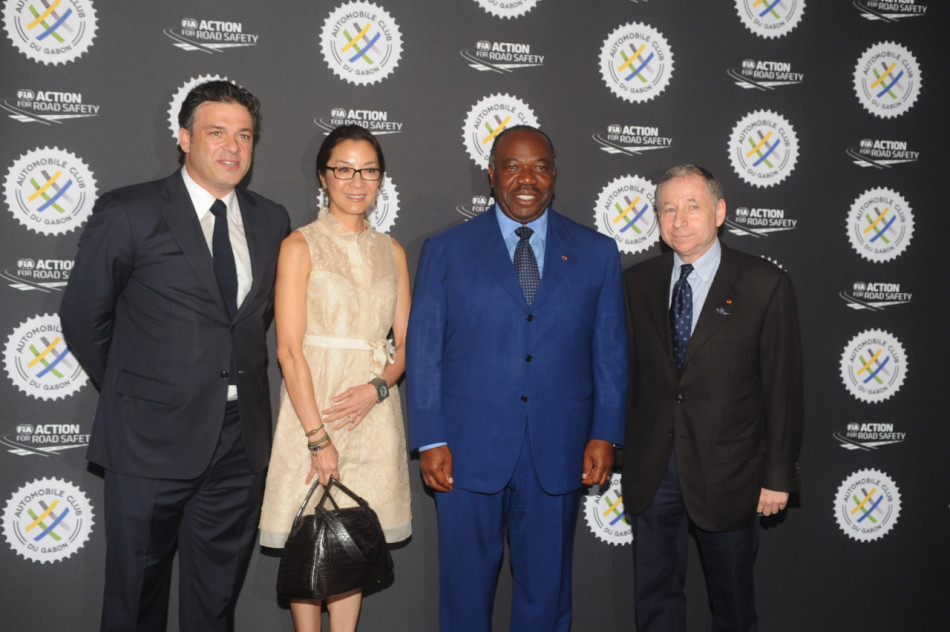 FIA President Jean Todt and Michelle Yeoh last week travelled to Gabon for the inauguration of the new Automobile Club of Gabon (ACG), which was founded last year.
The club, which became an FIA member at the 2012 Annual General Assembly, is headed by Frédéric Bongo Ondimba, and will promote motor sport and road safety in Gabon. The inauguration was used to launch a hard-hitting road safety awareness campaign by the ACG in conjunction with national authorities.
"High-impact campaigns have proved to be effective," said Todt. "It is by shocking and disturbing people that you awaken their conscience. It is by baldly showing the dramatic consequences of road accidents that we remind drivers of their responsibility."
During the event, the Gabonese President Ali Bongo Ondimba also announced the launch of a major project to build 100 footbridges throughout the country in areas where pedestrians are at risk due to dangerous roads. This is a major problem in Africa and Bongo Ondimba called on economic forces present at the inauguration to support the '100 Footbridges for the Future' campaign, and he met with Todt and Yeoh to discuss how road safety could be improved in Gabon.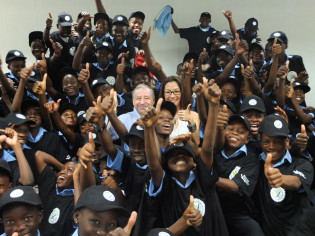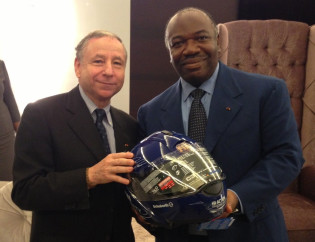 Speaking on pedestrian safety, Yeoh said: "It is a major problem, especially here in Africa, where they account for almost 40% of road deaths. Most of the time, accidents involving pedestrians happen because the road infrastructures are not designed to take them into account. And people, especially children, end up risking their lives to do something as simple as crossing the road. This is simply unacceptable."
"This is why the United Nations has decided to dedicate this year's Global Road Safety Week in May to pedestrian safety. And this is why you have rightly decided to address this major issue."
Todt praised the work of the club and the government in the battle for road safety, particularly its new campaign. "In the battle for road safety, Gabon, too, can become a pioneer," he said. "You can – I am convinced of it – become one of the strongest voices in Africa, as you already are on so many other subjects. I am pleased to have had a long discussion with President Ali Bongo Ondimba; I know that his determination is absolute, and I would like to thank him once again for his commitment."
He also said that the launch of a new club is always a special moment and he had no doubt that the ACG will be marked with success. He added: "Motor sport is first and foremost a sport, with all the values that go with it: work, effort, setting oneself new targets, tolerance, and sharing. Sport is what brings people together, what allows them to rise above differences and divisions. And it is because it cherishes these universal values that sport – as I am firmly convinced – can be a formidable factor for peace and development."