Jean Todt hosted by Czech dignitaries
FIA President Jean Todt has devoted time in the Czech Republic to promoting the federation's road safety agenda at the highest level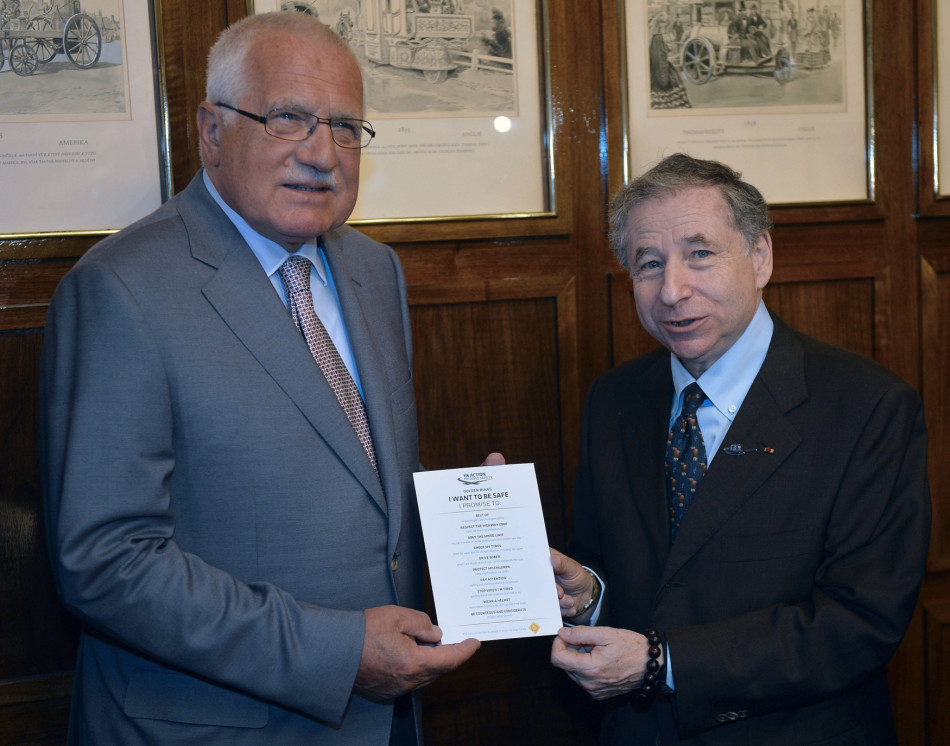 In tandem with discharging his duties at this year's Conference Week, FIA President Jean Todt has also found time to meet with local and national Czech leaders to promote the federation's road safety agenda.
On Tuesday, President Todt was hosted by the country's president, Vaclav Klaus, during which he took the opportunity to outline the FIA's 10 Golden Rules for Safe Driving to the Czech leader. President Todt also presented the Czech head of state with an FIA Action for Road Safety helmet.
Yesterday, the president continued his mission, first hosting a press conference alongside UAMK president Oldřich Vaníček, at which he spoke to TV and print media about Conference Week, FIA Action for Road Safety and this afternoon's UAMK Road Safety Day presentation in Wenceslas Square.
From there he travelled to the studios of the Ceska television channel where he took part in a 25-minute talk show hosted by presenter Daniela Pisarovicova. He again spoke about the federation's safety activities.
Finally, yesterday evening President Todt was the guest of the city council and at a reception in the beautiful art nouveau town hall, city councillor Vaclav Novotny was presented with a FIA Action for Road Safety helmet.