Jean Todt in Costa Rica to promote Road Safety
On 9 August 2017, FIA President Jean Todt, in his capacity as the UN Secretary-General's Special Envoy for Road Safety, met with several government and institutional stakeholders in Costa Rica to encourage and mobilize sustained political commitment towards making road safety a national priority.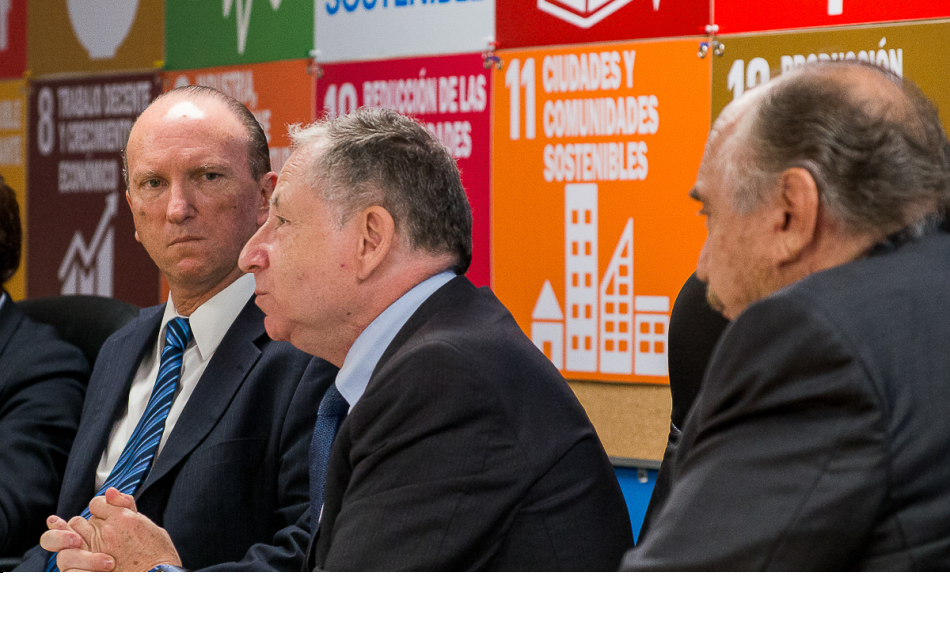 FIA President Jean Todt, acting in his capacity as the UN Secretary General's Special Envoy for Road Safety, travelled to Costa Rica to promote the United Nations road safety legal instruments, as well as share established road safety best practices with local government officials and key stakeholders. In an effort to engage and align all stakeholders in Costa Rica, Mr. Todt met with key representatives from local UN teams, government officials, and motoring clubs.
The day began with Mr. Todt meeting with representatives from the UN Civil Society Advisory Group and other representatives of civil society to discuss safe mobility in the country.
Mr. Todt then met with the local UN Country Team, along with participants from the World Bank and Inter-Development Bank, where Costa Rica's progress on safe and accessible mobility in relation to the UN Sustainable Development Goals was discussed.  This meeting also established what steps still needed to be taken to improve the road safety situation in Costa Rica, and set the stage for discussions with government players later in the day.
Following the meetings with local UN Team officials, Mr. Todt then met Mr. Germán Valverde, Minister of Transport, and Dr. Karen Mayorga Quiros, Minister of Health, to encourage increased coordination between the two government ministries in tackling road fatalities as a public health issue. The discussion with the two ministers was followed by a meeting with Mrs. Ana Helena Chacon, Vice-President of Costa Rica, and further emphasis was placed on the need to make road safety a priority in Costa Rica.
The day concluded with a meeting with the Board of Directors of Automóvil Club de Costa Rica (ACCR) to discuss road safety initiatives being currently promoted by the club, as well as planning upcoming programs to promote safe driving and mobility in Costa Rica.
During a press conference, Mr. Todt expressed his optimism following stakeholder meetings. "After discussion with key players at the global and local level, I believe there is a general consensus that road safety must be a priority for the upcoming years. It is by no means an easy road ahead, but with close collaboration between all facets of government such as transport, education, public works, and health, Costa Rica will be able to improve its road safety situation dramatically over the coming years."