Inaugural 2022 FIA World Rally-Raid Championship calendar announced
Following an e-vote by the members of the World Motor Sport Council, the calendar for the inaugural FIA World Rally-Raid Championship - the seventh World Championship under the governance of the FIA - is confirmed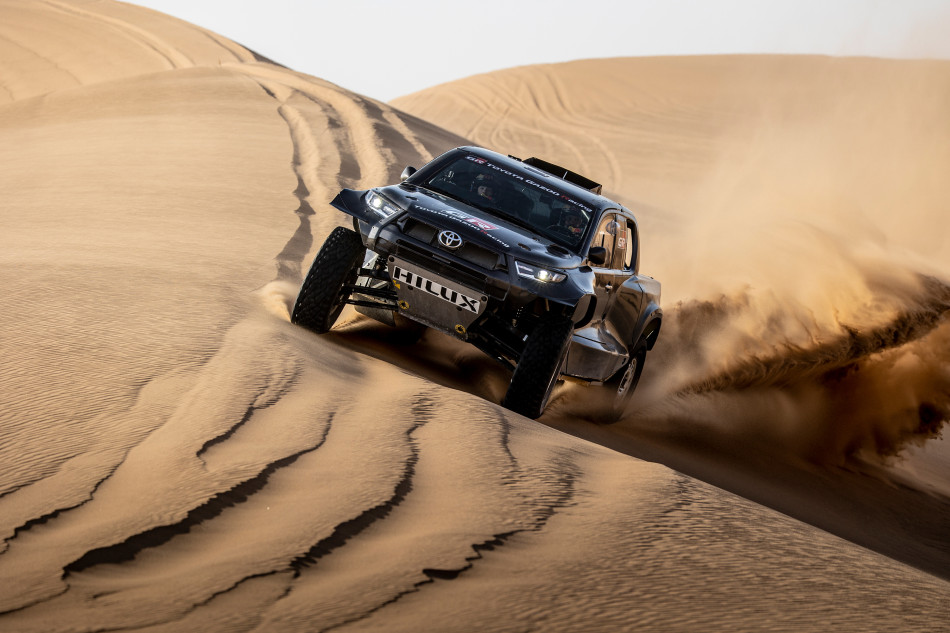 The five-round FIA World Rally-Raid Championship is launched with the famous Dakar Rally, which next year will take the contenders back to Saudi Arabia for an epic 14-day adventure in the spectacular sand and dunes of the Empty Quarter. The Championship remains in the Middle East for the Abu Dhabi Desert Challenge before heading to central Asia and Kazakhstan, where the arid scrublands and deserts of the world's largest landlocked country provide another different challenge. Rally Andalucia marks the World Championship's visit to Europe, while Rallye du Maroc on the African continent rounds out the inaugural season with its wide range of technical, fast and sandy tracks, as well as dunes.
2022 FIA World Rally-Raid Championship

01-14/01

SAU

Dakar Rally

05-10/03

ARE

Abu Dhabi Desert Challenge

24-30/04

KAZ

Kazakhstan Rally

06-12/06

ESP

Rally Andalucia

06-12/10

MAR

Rallye du Maroc
Working in partnership with A.S.O. - the new exclusive promoter of the FIA World Rally-Raid Championship - the calendar has been established together with the FIA to harmonise with the FIA Cup for Cross-Country Bajas, ensuring competitors a diverse and cohesive calendar for the discipline.
Jean Todt, FIA President, said: "Following the announcement of the partnership with A.S.O. for the promotion of the new FIA World Rally-Raid Championship, I am delighted to see another big milestone confirmed today with the series' inaugural calendar. To count the Dakar Rally as the curtain opener is a genuine transition and a great achievement. We can even talk about a revolution, as new energies are being introduced. Motor sport competition is a laboratory as we constantly strive to develop "clean cars". From a sporting perspective, this leaves room for creativity and imagination."
Yann Le Moënner, CEO of Amaury Sport Organisation, said: "While the discipline is getting structured, it's the start of a virtuous cycle to drive the energy transition and achieve "zero emissions" by 2030. The creation of the T1-Ultimate class is the foundation stone of the building: pioneer vehicles will set out to conquer the Saudi desert with alternative technologies, opening the way for all the manufacturers who are maturing their projects. We want to give this medium-term strategy a sustained pace, while setting realistic deadlines."