Hyundai i20 WRC makes its gravel test debut
In preparation for joining the WRC fold in 2014, Hyundai Motorsport is putting the i20 WRC through its paces in testing.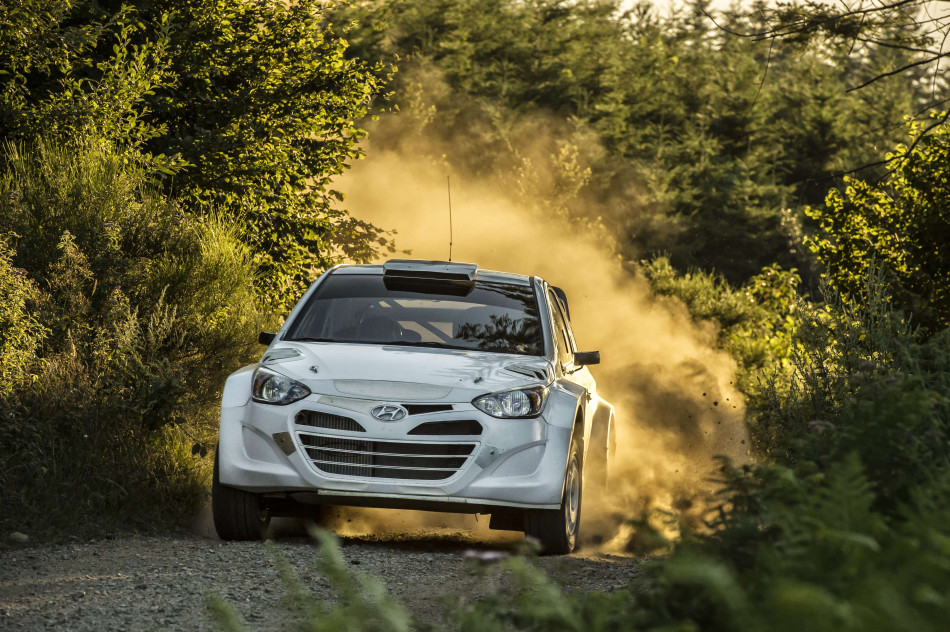 Work on the 2014 Hyundai i20 WRC is continuing apace, and July saw the Hyundai Motorsport team conduct two successful gravel tests in France. Development drivers Juho Hänninen, Bryan Bouffier and Chris Atkinson all took their turns behind the wheel of the i20 WRC, testing components and getting a feel for the car on gravel.
"We have had a very solid month of testing and learned a lot about the performance potential of the new Hyundai i20 WRC in a range of conditions," Hyundai Motorsport Team Principal Michel Nandan said. "As with any inaugural testing, there have been some teething issues to overcome but this is precisely the purpose of testing and we have taken time to analyse and understand the problems. We have signed three very competent development drivers in Juho, Bryan and Chris, and the balance of the last month of testing has, for me, been positive."
The car tested in France in July has been described by the team as an evolution of the car previously tested on tarmac, and as a consequence the focus of the two tests was to test components in conditions that would be representative of those the team will face when competing in next year's Championship. According to Michel Nandan, the Hyundai Motorsport WRC test programme is currently running on schedule.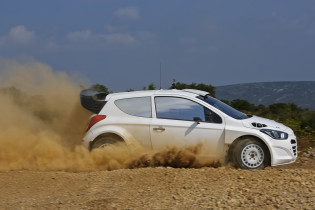 "The two test sessions that we held last month took place in the grounds of Chateau Lastours and Mazamet in the south of France, two venues that afforded us diverse conditions," Nandan explained. "It is important for us to gather data in rough, as well as fast and flowing conditions. The Hyundai Motorsport engineering and design teams at Alzenau are constantly working to perfect the i20 WRC so these latest tests gave us the opportunity to assess the main mechanical components of the car, like transmission or suspension. It is very much an evolution of the car we used in previous tarmac tests."
The 2014 FIA World Rally Championship season will be the South Korean car manufacturer's first in 10 years, and pre-season development work is not restricted to the car itself. Hyundai Motorsport is also working hard to establish the structures and cooperation necessary to operate as a successful rally team.
"We have had a lot of work to do in a short space of time but I can sense we are working well as a unified team," Nandan concluded. "We have attained another important milestone by kicking off our gravel tests but we have more still to do in the remaining months before Monte Carlo. We have hit every target so far and I am proud of the entire team effort. We look forward to our next phase of development with optimism."
Hyundai last took part in the FIA World Rally Championship between 2000 and 2003, competing with the Hyundai Accent WRC with a best result of 4th in the 2002 Manufacturers' Championship.