This page contains archived information and may not display perfectly
HILL CLIMB: MERLI KICKS OF THE EUROPEAN CHAMPIONSHIP
After the Frenchman Sébastien Petit surprised them in 2018, the Italians Christian Merli and Simone Faggioli got their revenge by grabbing the first two places of the opening event of the FIA European Hill Climb Championship, held in France.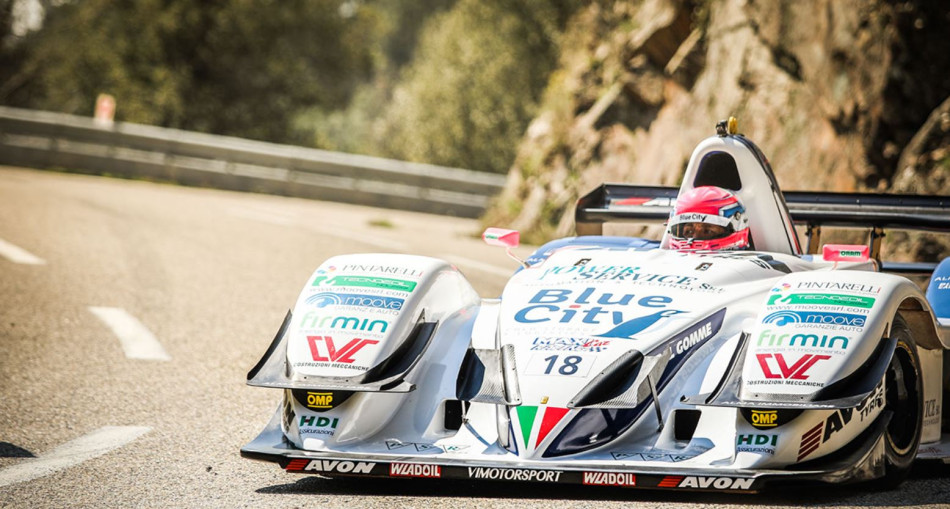 Under sunny skies and perfect conditions, the season opener of the FIA European Hill Climb Championship took place on the "Corniche des Cévennes" road that leads from Saint-Jean-du-Gard to Col Saint-Pierre.
Defending champion Christian Merli (Osella FA30-Zytek) showed his colours right from day one, on Saturday, clocking the fastest times on both practice climbs. He dominated once again on Sunday morning, improving on his best time on the first climb, establishing a new all-time course record, which he himself had set in 2018. In second place, just over four-tenths of a second behind, Simone Faggioli (Norma M20FC-Zytek) kept the suspense going up until the second climb. Without giving in to the pressure, Merli beat his own record – by nearly half a second! – during the second heat on Sunday afternoon. The total of his two times allowed him to claim victory in the general classification and Group E2-SS. Faggioli narrowed the gap to less than three-tenths of a second during his second attempt, but while he edged closer to the top, he had to content himself with the 25 points awarded for first place in Group E2-SC.
Unable to replicate the 2018 times that enabled him to get ahead of the Italians, Sébastien Petit (Norma M20FC-Mugen) came in third overall and second in Group E2-SC. Brimming with enthusiasm during the practice sessions, Geoffrey Schatz (Norma M20FC-Oreca T) was close to squeezing in between Merli and Faggioli, but he had to withdraw from the race due to engine issues. Behind the favourites, the battle for the remaining spots was won by Diego De Gasperi (Osella FA30-Zytek), by a tiny margin (barely three-tenths of a second), who was up against Cyrille Frantz (Osella PA30-Cosworth).
Given that points were solely awarded based on the Group classifications, Merli and Faggioli provisionally share first place for the Championship in Category 2 – and in fact also share it with Marco Capucci (Osella PA21S-Honda) and Nicolas Werver (Porsche 997 GT2), winners of Groups CN and E2-SH, respectively.
The Category 1 Production cars saw the victory of the Czech Tomas Vavrinec (Mitsubishi Lancer Evo9) in Group N, the Czech Lukas Vojacek (Subaru Impreza WRX STI) in Group A and the Hungarian Laszlo Hernadi (Mitsubishi Lancer Evo9 R4), racing under a Croatian licence, in Group S20.
The FIA European Hill Climb Championship will continue in Austria at Rechbergrennen on 27 and 28 April.
Photo gallery via this link