HCM - THE FIA HILL CLIMB MASTERS HEADS TO PORTUGAL AND BRAGA
Postponed from 2020 to 2021, the fourth edition of the FIA Hill Climb Masters will take place on 7-10 October, with the elite of the Hill Climb competitors from all over Europe converging on the Portuguese city of Braga.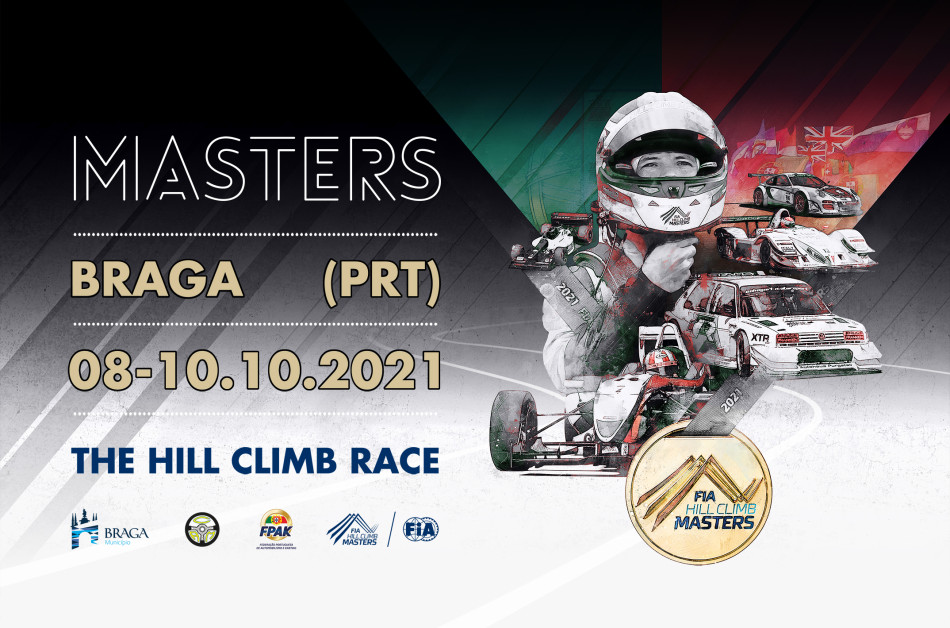 After having visited Luxembourg, the Czech Republic and Italy, the biennial event of the FIA Hill Climb Masters will head to the far west of the European continent - Portugal.
Initially scheduled for 2020 but postponed due to the COVID-19 pandemic, the competition will take place this year, with qualification rounds being held across Europe that will enable the top drivers to take part in the FIA Hill Climb Masters.  
THE DRIVERS 
The fundamental principle of the FIA Hill Climb Masters is to organise an event with the best drivers from the past season.
The qualifying drivers will come from the FIA European Hill Climb Championship and FIA International Hill Climb Cup (Top 12) and from the national or zone championships (Top 5 overall, Top 3 of the group sub-classifications).
The quality of the entry list promises to be of a very high level with the elite of Hill Climb gathering in an exceptional event.  The FIA Hill Climb Masters offer a unique opportunity to allow a confrontation at the top between drivers from different nations and cars of various designs. 
THE COURSE
The course of the 2021 FIA Masters will follow the first 3 kilometres of the famous "Rampa da Falperra", registered in the European Championship since 1978. The road from the outskirts of Braga to Falperra is known to be fast. For the event in October the competitors' servicing park will be placed at the top, on the esplanade of the Sanctuary of Our Lady of Sameiro, a site dating from the 19th century.
THE PROGRAMME
The 2021 programme will differ significantly from that of previous editions. Scrutineering will start on Thursday 7 October in the afternoon. 
Friday 8 October will be devoted to the continuation of these technical checks and will end with the parade of drivers and nations in the city centre of Braga. 
Saturday 9 October will be entirely dedicated to practice heats, with three climbs on the schedule. 
Sunday 10 October will be the D-day, with three race heats... and gold, silver and bronze medals for the best performers, in the four individual classifications and in the Nations Cup.
MORE INFORMATION
CLICK HERE for the event website
READ THIS STORY