FIA

About FIA

Statutes

Governance

FIA for Society

Courts

Sport

Competitions

World Championships

Circuit

Rallies

Cross-Country

Regulations

World Championships

Circuit

Rallies

Cross-Country

Off-Road

Hill-Climb

Members

FIA Events

FIA Sport Services

Club Development

International Sporting Calendar

Diversity and Inclusion

SUSTAINABILITY

FIA Mobility Services

CLUB DEVELOPMENT

ADVOCACY PROGRAMMES

TOURISM SERVICES

FIA For Society
HCM - Gardiner will be 'Powered by Snow' in Braga
Ireland's Tommy Gardiner will be competing this weekend at the FIA Hill Climb Masters in Braga thanks to the generosity and hard work of his friends.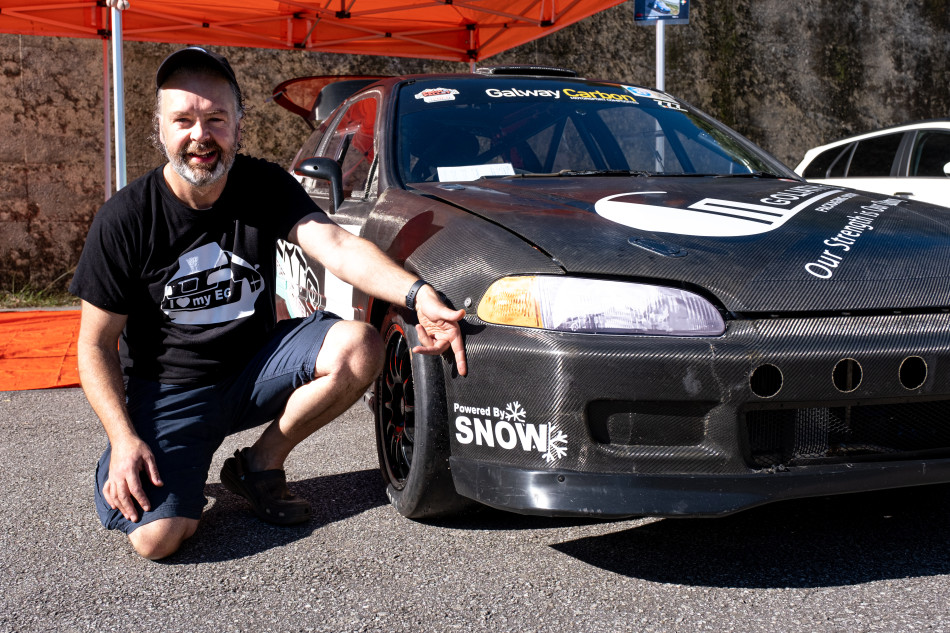 While testing for the Masters, Gardiner's Category 3 (OpTCGT) Honda Civic suffered an engine and two gearbox failures, which left the Irish driver facing the possibility of withdrawing from the prestigious event in Portugal.  However, a group of friends stepped in by stripping their own cars to make sure Tommy would be in Braga this weekend. 
Tommy Gardner said: "I had two new gearbox failures and an engine failure in testing for the Masters. My mechanic for Braga Chris Snow, his Dad Chris Snow Snr and our buddy Patch Coyle took it upon themselves to make sure I competed. They have taken parts from their Honda Civic and their Honda Integra to get me going. They also transported the car three hours each way to get it mapped. I have a sticker made for the event 'Powered by Snow'."
Tommy Gardner will be starting this weekend's FIA Hill Climb Masters in the no 159 Honda Civic Sir.