Goodwood - 2018 FIA showcases innovation at Goodwood Festival of Speed 'Future Lab'
After a successful presence for two successive years, the FIA returns to the world-famous festival with a variety of exciting 'future forward' content.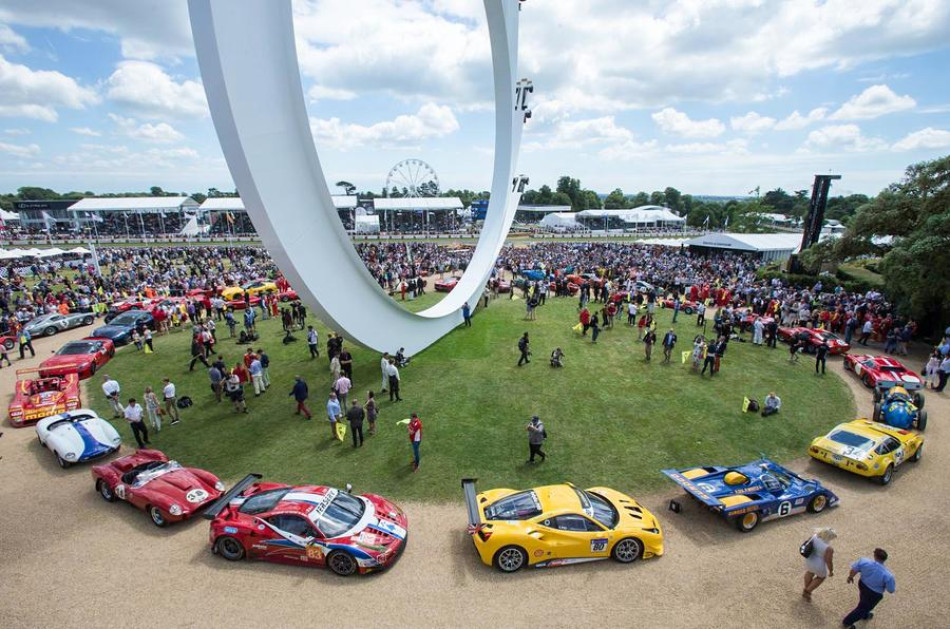 This weekend (12-15 July), the FIA will once again be right at the heart of the action at the Goodwood Festival of Speed, providing an opportunity for visitors to immerse themselves in the world of the FIA.
The Goodwood Festival of Speed is based around an iconic hill climb at Goodwood House in West Sussex, and has grown since its inception in 1993 to become an international jamboree of both classic and cutting edge racing cars from every discipline.
Showcasing the latest innovations in Sport and Mobility, the FIA pod can be found within the exciting FOS Future Lab, which is located directly in front of the spectacular Goodwood House and hosts some of the most forward-thinking visions of future technology.
At the heart of the FIA presence, the emphasis is on 'Setting the World's Safety Standards'. In addition to getting up close with the FIA Formula 1 Safety Car and Medical Car, visitors will discover the latest innovations keeping the world's fastest drivers safer than ever. These include the new top-end helmet standard, FIA 8860-2018, that will bring about increased protection for racing drivers in all major championships. The new helmets will offer a number of safety benefits, including advanced ballistic protection, increased energy absorption and an extended area of protection for drivers.
Also featured, the FIA's new biometric glove technology, one of the latest innovations in top-level motor sport, which sends live data directly from driver to doctor in case of an accident where access to the driver is restricted due to physical or logistical constraints, to help improve the rescue effort.
Fans at Goodwood will also get the chance to see some of the latest generation racing cars on display, including the FIA Formula E Gen2 car ahead of its debut in Season 5 at the end of 2018, and the 2017 World Rallycross Championship winning car of PSRX Volkswagen Sweden, raced by defending champion Johan Kristoffersson, and Petter Solberg.
Visitors to the FIA pod will also be able to make use of state-of-the-art simulators to try out Gran Turismo Sport, the first ever FIA certified online championship.
Highlighting the important work of the FIA in the realm of Mobility, its road safety campaign #3500LIVES will feature prominently at the FIA pod and also on the large screens positioned around the festival. For further information regarding the #3500LIVES campaign visit www.fia.com/3500lives
Once again, the FIA will host a driver signing session on Saturday afternoon, featuring FIA Hall of Fame drivers, as well as those from across its various championships.