GCC Young Drivers Academy Concludes Training Programme in UAE
Funded by the FIA Sport Grant Programme, The GCC Young Drivers Academy concluded a successful first edition in Dubai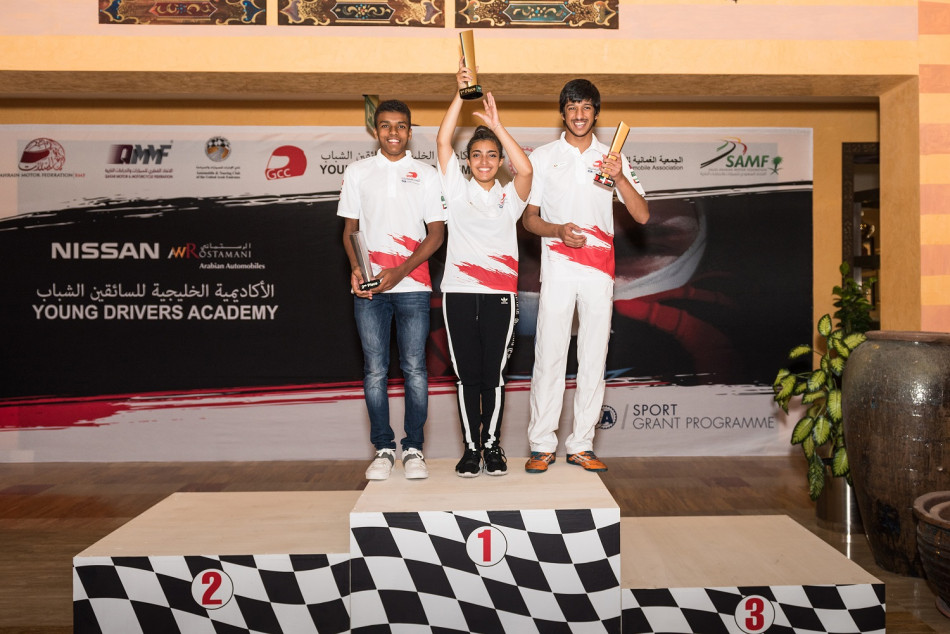 Promising young GCC drivers participated at the first edition of GCC Young Drivers Academy programme after being selected and nominated by motor sport governing bodies in Bahrain, Kuwait, Oman, Qatar, Saudi Arabia and the UAE. The project was funded by the FIA Sport Grant Programme, with the UAE as the Regional Training Provider.
Emirati Amna Al Qubaisi was selected as the Champion of the GCC YDA first edition; Talal Beshara from Bahrain won second place and Saeed Al Ali from UAE came third.
Winners were selected based on their circuit and rally race points which made up 60% of the overall score. In addition to the racing elements, the training programme included fitness assessment and other graded assignments like social media, sponsorship and interviews.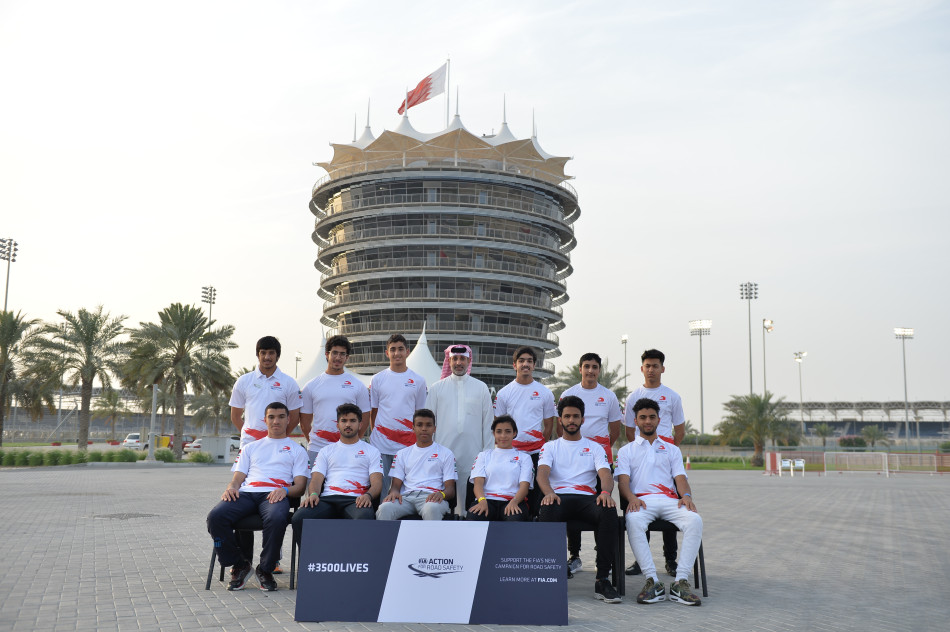 This initiative was a key point on the agenda of the inaugural meeting of GCC Motorsport Committee which took place in Bahrain earlier in March.
"The first edition of the GCC YDA was very successful and we have received positive feedback from all participants, it gave them a practical insight of many aspects in the motor sport world, and we would like to thank everyone who worked on this project" said Mohammed Ben Sulayem, ATCUAE and EMSF President.
"This initiative will pave the way for the future motor sport stars in the region and allow them to develop their skills in a professional way. I would like to thank FIA for the continuous support given to such projects that aim to create a positive impact on motorsport in the region" added Ben Sulayem.
Jointly organized by three global training providers of the Federation Internationale De L'Automobile (FIA), Bahrain Motor Federation (BMF), Qatar Motor & Motorcycle Federation (QMMF) and the Automobile & Touring Club of UAE (ATCUAE), the GCC Young Driver Academy was held between Bahrain and the UAE.
"I would like to thank the ATCUAE for nominating me and giving me this great opportunity to test my skills which will enable me to move forward to my next career level, I enjoyed driving in Bahrain International Circuit, it was a new exciting experience, I learned a lot, the fitness and media sessions were very helpful which I will carry with me in my next career stage. It was a new learning curve, and I'm so proud to be the winner of the first edition of the GCC YDA" said Amnd Al Qubaisi.   
The circuit training part was conducted on Bahrain International Circuit on Sunday 30 April while day one of the programmes was dedicated to physical fitness assessment and delivery of a number of race specific classroom training modules.
Rally training was conducted in UAE, utilizing buggy-type vehicles that are eligible for the new regional cross-country rallies series, Gulf Challenge which starts after the summer in the region.
GCC Young Driver Academy will continue in 2018.