A fruitful 2019 Region IV FIA University Latin American Leaders Programme
The 5th edition of the FIA University Region IV Latin American Leaders Programme was held from 21 to 23 October 2019 in Miami. Organised by FIA Region IV and taught by ESADE Business School, the programme welcomed 26 delegates from 9 Latin American Clubs.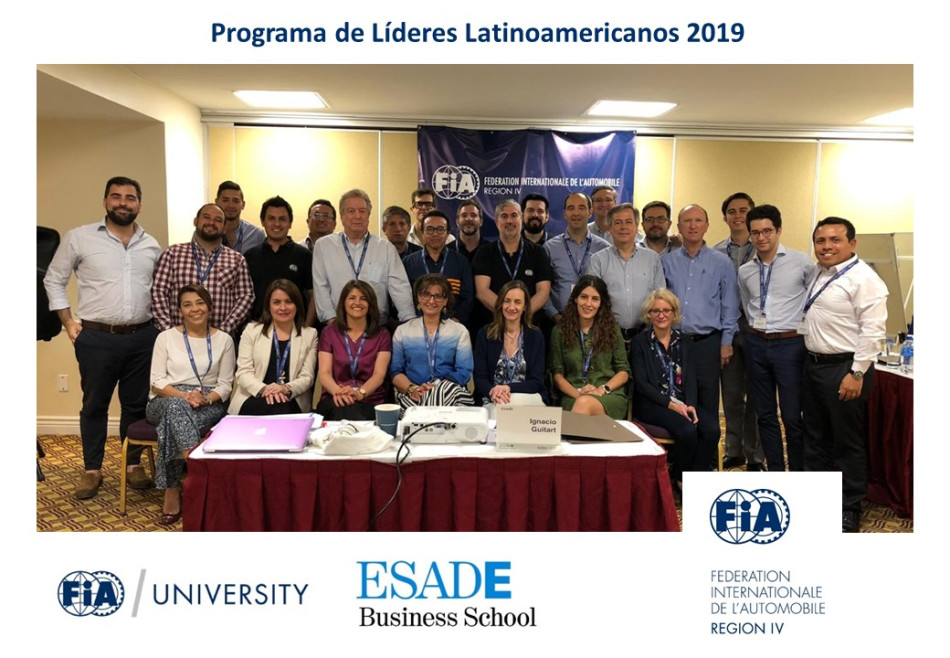 This year's courses focused on "Citizens in Motion, Clubs in Motion" with an emphasis on the Club as a powerful agent in the new reality of mobility, giving delegates the tools to turn the lessons learned into actions. The course also provided delegates with the opportunity to discuss some of the common challenges they face, and to think about how they can successfully tackle these challenges together.
On the first day, delegates discussed how Clubs can reinvent themselves in the new context of mobility. The second day of the programme focused on how to better respond to the mobility needs of citizens. On the third day, delegates analysed the Clubs' external and internal contexts to prepare an action plan. They also attended a presentation on the Environmental Accreditation Programme for Mobility Clubs.
As with previous editions, this programme was taught entirely in Spanish, providing an opportunity for delegates to further their training in their native language.
"It is important to highlight that over the course of the five years this training programme has been offered, we were able to observe the participants' professional development and the major overhaul their organisations have been subject to since the first edition of the programme. This was facilitated by the fact that the sessions have been led by the same team of experts. We are satisfied with the results we have obtained so far, and we reckon these results can help us strengthen our efforts towards promoting trainings among executives of our Clubs. These trainings offer a safe approach to the challenges our Clubs are facing" said Jorge Tomasi, FIA Region IV President and President of Automóvil Club de Uruguay.