This page contains archived information and may not display perfectly
Former Macau GP winner Félix Da Costa returns to take on FIA F3 World Cup
Q&A with one of the star drivers returning to the famous Guia Circuit this weekend (17-20 November) – António Félix da Costa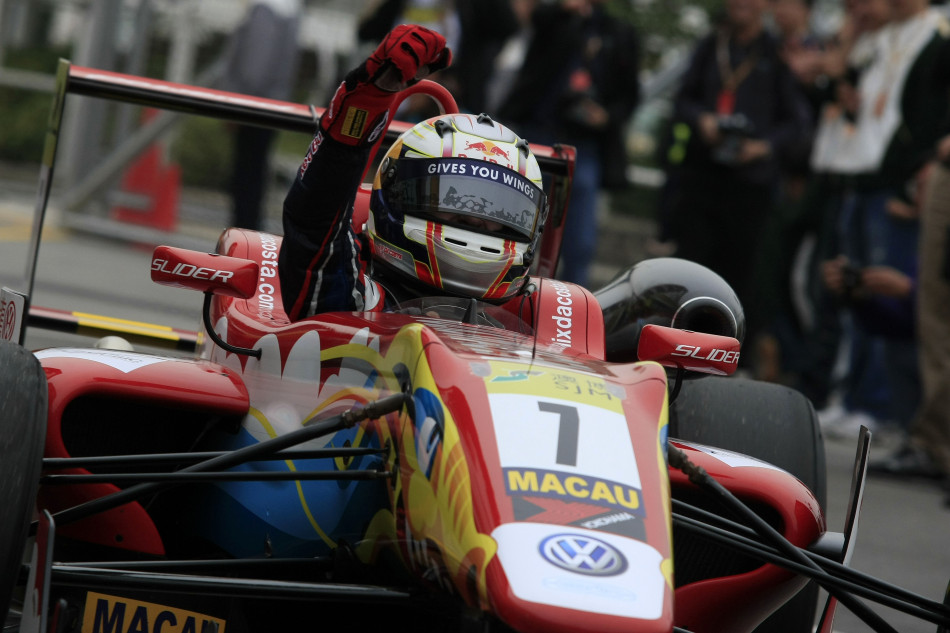 One of the star drivers on the entry list for the first ever FIA F3 World Cup taking place this weekend (17-20 November) in Macau, and following last weekend's Marrakech FIA Formula E ePrix, fia.com spoke to the Andretti Formula E driver about his immanent return to the far eastern street circuit. The 2016 Macau Grand Prix winner is reunited with the Carlin team that took him to glory four years ago.  
Why are you going back to Macau?
Macau is one of the most special tracks in the world for any race driver. Even if you speak to the guys who are in F1 now, as I have been there, everyone would love to go back. Luckily I've been getting the calls every year since I won it, and this year I found myself in a good place in my life and my career, so when I got the call from Trevor [Carlin] I asked BMW and they were completely happy for me to go back. I'm doing it for the fun of driving an F3 car on that track, which is the perfect combination.
What are your memories of victory in 2012?
It's just a special week. You get there early, do lots of preparation in the simulator, and at the time as a young driver aiming for Formula 1 it was a very special achievement. It's probably the biggest achievement of my career, and the year after I went back and was second, so let's see what we can do this time.
Do you still remember the circuit?
Yeah for sure, you never forget this track! I've been doing simulator work, and it was good to get back in the rhythm, and I've done a Formula 3 test also to familiarise myself with the car.
Do you think you can win?
Yes and no. I haven't driven this car properly for three years, and even then it was just a one-off for Macau. There are other former winners, Felix [Rosenqvist] and Dani [Juncadella], who both raced last year, and my Formula 3 experience is a bit limited, but the team is giving me great preparation. There are a lot of young kids from FIA F3 in Europe and also the Japanese F3 series who are super quick. Being back with Felix and Dani will be cool – we have our own internal competition – but in the end I'm going to try and win, but I'll be very happy with a top five result.
Do you think the experience in the past few years in FIA Formula E will help you in Macau?
It will absolutely help. Normally you'll only race on street circuits once or twice in a year, but with Formula E it's every circuit. You learn how to approach it, how to deal with bumps and everything like that. With Macau almost everyone knows the track well before the race and there is a lot of preparation before the race. I'm older now – I know more, I've seen more and in that area I have an advantage to some of the younger guys so I'll try and use that.
Are you thinking about coming back to Macau to try and win the FIA GT World Cup in future?
To be honest with you, that was my original plan this year – to come with BMW. Unfortunately they are not entering a manufacturer car, so I couldn't drive. It could happen next year – so this year will be a great refresh for me if that happens.
Click here to go to our livestream of the Macau Grand Prix where you can watch all the action unfold. You can also catch every session live on our Facebook page here.