FIA will shortly announce new participants for the second edition of its Immersion Programme
The FIA has announced the selection of seven new participants for the second edition of its Immersion programme. The programme will take place in Paris, Geneva, and Valleiry from 9 to 18 May 2023, and will include 10 days of training and meetings, as well as participation in a sports event conducted by the organisers and the FIA.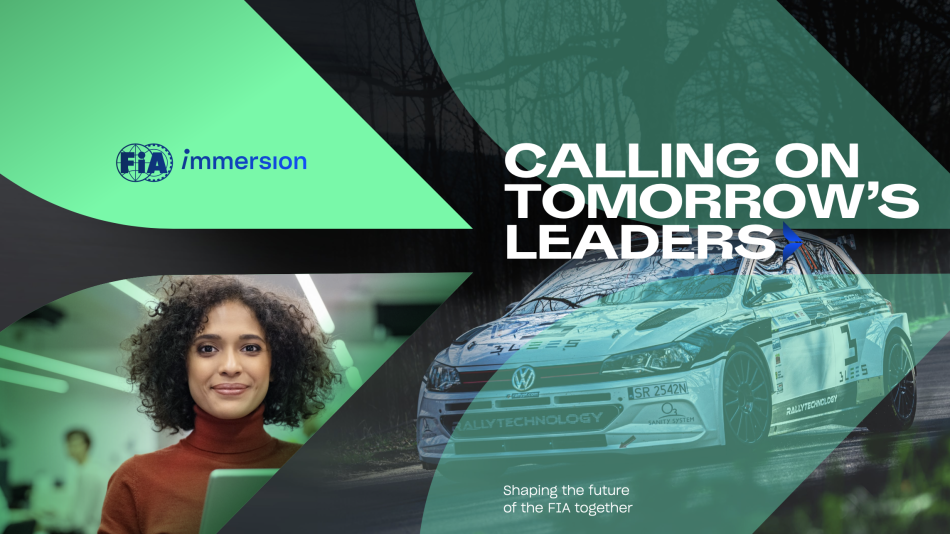 Following the success of the first edition of the Immersion programme, the FIA received 29 valid applications from around the world. The selected candidates, aged between 28 and 34, have varied professional backgrounds and come from different geographic locations, including Algeria, China, Costa Rica, Ecuador, Georgia, Lithuania and Uganda.
With five women and two men being selected for the spring session, Immersion is a very diverse Programme reflecting the federation's commitment to promoting diversity and gender equality within the field of motor sport.
The selected participants will have the opportunity to gain valuable insights into the workings of the FIA and the motor sport industry as a whole. They will also have the chance to network with FIA Staff and participate in a range of activities designed to develop their skills and knowledge.
"We are delighted to welcome these seven talented young members from Sporting Clubs around the world to the FIA Immersion Programme," said Robert Reid, FIA Deputy President for Sport. "We believe that the programme will provide them with a unique opportunity to discover the FIA from the inside and to gain valuable insights into the world of motor sport".
The FIA Immersion Programme was launched in 2022 as part of the FIA efforts to develop the next generationof motor sport leaders. It is open to candidates from FIA Member Clubs around the world who have a strong interest in motor sport and a desire to develop their knowledge of the industry. More information about the selected participants and their experiences in the programme will be available in May 2023.