FIA SUPPORTS GREEN NCAP PILOT PROGRAMME
On 28 February, Green NCAP, the new independent programme promoted to inform consumers and stakeholders on the environmental performance of new cars available on the market, release its first round of results.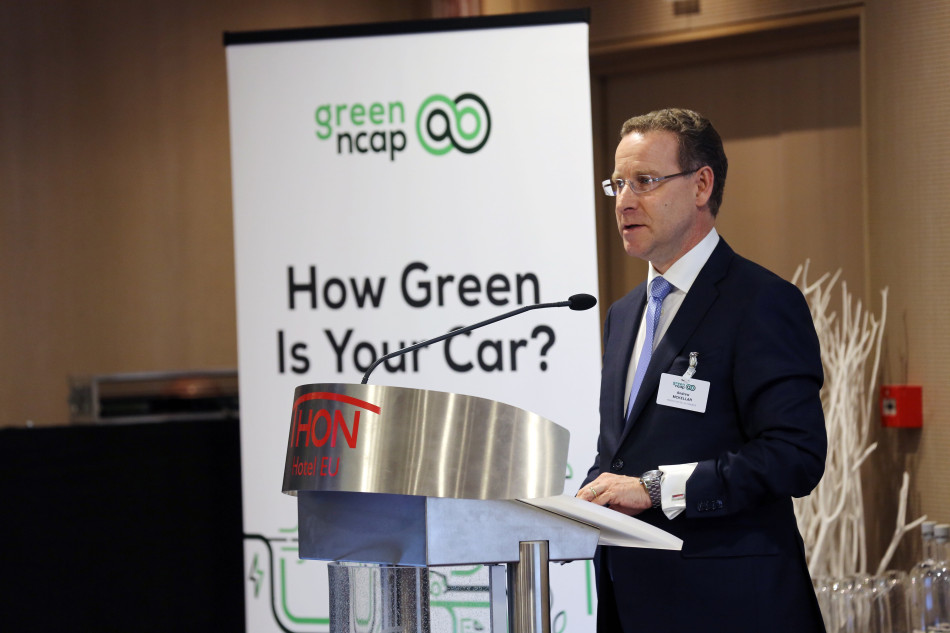 The pilot programme included twelve cars, which have been rated against a tough new test regime, which is intended to challenge the industry beyond the minimum legislative requirements and rank vehicles according to the most efficient use of the energy they use and to minimise the pollutant and greenhouse gases they emit.
Technology neutral assessment and transparency are major objectives for Green NCAP to achieve the goal of incentivising clean and energy saving technologies.
The FIA decided to support the development of Euro NCAP's new environmental performance vehicle programme, which has more than 20 years of experience providing consumers and stakeholders with comprehensive safety rating information. This was made possible through the FIA Sustainable Mobility Programme, which receives funding from the FIA Foundation.
"The FIA and its network of 145 Mobility Clubs are convinced that the role of consumers is key in the transition towards more sustainable mobility solutions.  Wherever possible, we should help decision makers to design inclusive and fair policies in order to provide consumers with clear and reliable information about the environmental performance of new cars.", said Andrew McKellar, FIA Secretary General for Automobile Mobility and Tourism.
The results for the first round of tests can be found below:
Five stars (highest rating): the Hyundai Ioniq and BMW i3 (both electric vehicles)
Four stars: the VW up! GTI
Three stars: the BMW's X1 2.0d and the Mercedes-Benz A200
Two stars: the Ford Fiesta 1.0 EcoBoost in its latest guise
One star: the Audi A7 50 TDI, the Volvo XC40 T5 and the Subaru Outback 2.5
Zero star: the VW Golf 1.6TDI, the FIAT Panda 1.0 and the previous level Ford Fiesta 1.0 EcoBoost. All three are approved to Euro 6b emissions standards, still valid for models introduced before September 2017. However, from September 2019, all cars will have to meet the tougher standards of Euro 6d-temp and updated versions of these cars will be rated in the next round of tests.
For Green NCAP's methodology and more information, you can visit www.GreenNCAP.com
About Green NCAP
Green NCAP is a new consortium, comprising European governments, FIA Member Clubs, consumer groups and universities. Hosted and supported by Euro NCAP (the European New Car Assessment Programme), it aims to enable consumers to make better informed decisions about their mobility choices and their consequential environmental impacts.
With members and independent test laboratories in 8 European countries, Green NCAP is an ambitious project which will motivate car manufacturers to develop cars that make the most efficient use of the energy they use and to minimise the pollutant and greenhouse gases they emit. It will provide clarity to consumers in a field awash with confusing information and city-imposed driving restrictions.