FIA SMART CITIES EFORUM — AMERICAS: SHAPING CITIES FOR A SMARTER FUTURE
Held on 12 November, the FIA Smart Cities eForum – Americas gathered urban mobility experts from all sectors to look at how urban mobility can be recalibrated so that it is fit for post-pandemic purpose in the Americas region.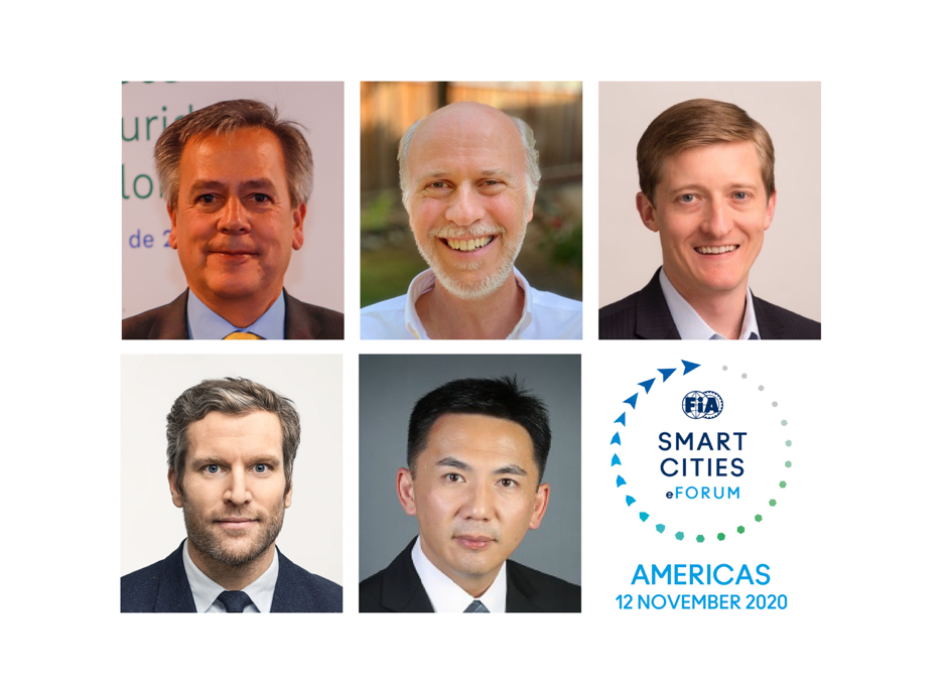 FIA President Jean Todt welcomed the eForum participants highlighting the challenges and opportunities created by COVID-19 and insisting on the need to put safety at the core of mobility systems: "A lot still remains to be done to shape cities for a smarter future in a region as diverse as the Americas. As personal mobility patterns are changing, with new concerns about health and safety, we have to look at the opportunities that lie ahead to improve urban mobility solutions. We must continue to make the cities of tomorrow safer, more sustainable and more accessible. Now more than ever is the time to build a reasoned mobility and make sure safety becomes a core value of all transport systems."
FIA Secretary General for Automobile Mobility and Tourism Andrew McKellar and Formula E Co-Founder and Chief Championship Officer Alberto Longo then gave the eForum's opening remarks on the key role of innovation for changed urban mobility. 
McKellar opened the third and final eForum of Season 4 shedding light upon the major impact of COVID-19 on all sectors of mobility, quoting a study from McKenzie, "The impact on public transport ridership has been up to 70-90% falling ridership numbers in recent times. If we don't go back to that quickly, then of course we are going to see far-reaching changes into the future. It is similar for ride-hailing companies, for which the impact has been up to 60-70%, and for vehicle manufacturers." McKellar then moved on to the very strong level of innovation amongst FIA Member Clubs that have been able to rechannel and build new services, and increasingly digitalise. He also insisted on their active participation in the FIA Smart Cities eForums.  
As far as innovation is concerned, Alberto Longo highlighted Formula E's capacity to adapt quickly to the COVID-19 crisis: "We were very proactive in suspending our season and from there, looking at possible ways to finish it. Those ways went from looking for permanent facilities in different locations to multiple races at one location, always considering closed-door events. It was a very challenging job but we worked with the City of Berlin and with the FIA to make sure that health and well-being of our ecosystem was the number one priority." Longo then expressed Formula E's vision on the future of Mobility, insisting on the key role of technology in creating a cleaner future. "We, at Formula E, believe that the future of mobility is going to be electric, autonomous and connected, and that will have an effect in major cities around the world because they will need to adapt to become smart cities and embrace clean energies."
During the Keynote session, Urban Center for Computation and Data Founding Director Charlie Catlett touched upon the data revolution and presented the work done in this field with the City of Chicago. He started by giving his definition of a city: "When you think about cities, you have to think about them not as big amorphous blobs but really cities are just collections of neighbourhoods. Those neighbourhoods do change overtime but there is a remarkable amount of persistence. (…) What you see across cities is that they are heterogeneous and, depending on where you live in the city, you have a very different experience." 
He also insisted on the four pillars that make a city smart, as detailed in the City Resilience Framework developed by ARUP: leadership & strategy, health & well-being, infrastructure & environment, economy & society.  
Catlett detailed his work as a Computer Scientist with the City of Chicago which embraced open data almost 20 years ago. What he wanted to achieve was to find the missing data that residents were looking for, and to make this information available to them. In particular, he understood the need for very localised and real-time data, for example regarding air quality. To achieve that, he produced a new concept of observation based on 'software-defined' sensors and EDGE computing. He concluded his keynote by insisting on the importance of data protection so that "people don't have the impression that the city is watching them but that they are actually watching the city".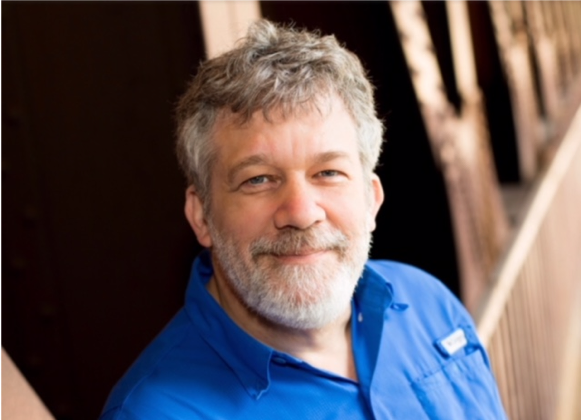 The eForum continued with a panel discussion gathering Touring & Automóvil Club de Colombia General Manager Alfredo Albornoz, Orsay Consulting Managing Director Marc Amblard, Shell Vice President, US Energy Transition Strategy Jason Klein, AAA Foundation for Traffic Safety Executive Director Dr C. Y. David Yang and Julius Baer Head of Economics & Next Generation Research Norbert Ruecker to look at "Planning for Transition in Transport". 
As a result of the rapid spread of COVID-19, governments have taken rapid measures to respond to citizens' concerns. Alfredo Albornoz highlighted the action of the City of Bogota, which built almost 80km of new cycling routes, making it the city with the most cycling facilities in Latin America. Albornoz insisted on two trends that cities in the country now have to address. The first one is the rise in the use of personal vehicles, and particularly motorcycles, with sales now being higher than for cars due to lower purchase prices and maintenance costs. This trend poses new challenges in terms of safety as two out of three road crashes in Colombia involve motorcycles. 
The other change observed is the increasing population living in suburban areas and the need for more comfortable, safe, sustainable and convenient public transport systems to meet their mobility demands. Albornoz explained that to transform cities into smarter cities, the FIA Clubs of Latin America are constantly working together and exchanging experiences. To foster that cooperation and to deliver on these local mobility demands, the Automóvil Club de Colombia is taking part in a pilot project launched by the FIA, and supported by the Legacy pillar of the FIA Smart Cities initiative, to empower the Club to model and simulate urban mobility scenarios.
For Albornoz, the project would help the Club address two basic premises of urban mobility challenges in Bogota, "The first one is the high cost that the construction of new roads and infrastructure means for the cities. The second is the low availability of public space to build them. This means that we must work with the roads that we have. We must therefore look for improved efficiency with what we have. Big data can provide us with the opportunity to learn much more about the roads and mobility, and give us the opportunity to transmit this information to the users." He explained that the objective of the pilot project is to leverage big data in order to encourage better public transport efficiency and safer routes for bikes and scooters, but also to provide opportunities to improve road car users' mobility experience. "The results of this project will be shared with other cities, not only in Colombia, but also in the region. I do believe that us, all of the Clubs in the region, we will play a significant role in providing better and safer mobility in our cities with the use of the big data", he concluded.
Moving to the US, Dr C. Y. David Yang also insisted on the clear shifts in mobility observed thanks to the research conducted for the AAA Foundation for Traffic Safety's American Driving Survey. "What we have seen so far during the past several months is a reduction in the number of trips that have been taken by people. We see a reduction in the travel time when people are travelling from point A to point B, and we see a reduction in travelling distance. Based on the survey, we also see a very clear reduction in the use of public transportation, of taxis, and we see a quite significant shift from basically using these types of vehicles to walking and biking, resulting in an increase in pedestrian traffic and cycling." 
As the pandemic continues to change people's habits and way of life, cities in the US have started to adapt, but at different speeds and with different means. According to Dr Yang, the challenge is to provide adapted facilities not only to accommodate these pedestrians and cyclists but also to protect them, "It's a great opportunity for us to look at what's going on with the technology that we can utilise to improve our transport and vehicle infrastructure so we can really provide a holistic transportation experience from the first mile to the last mile as well as that in-between travel so people have different options, so that they can go from a point A to a point B not only efficiently but safely." 
Looking at the opportunities for evolution and innovation in urban mobility is also one of Julius Baer's activity as part of its 'Next Generation' initiative. One such megatrend is mass urbanisation and its effect on mobility in future cities. Norbert Ruecker explained that, even if urban density can seem to be a major issue in times of a pandemic, the COVID-19 crisis is not derailing the urbanisation trend. "You look at the cities, you look at mass transportation and you think 'that must be the spot where the pandemic has been really intense'. But if you look at it globally and you compare infection rates to infection rates in cities, you don't see a distinctive pattern because there are none. In Tokyo, you have very dense city structure but people have been more or less shielded from the COVID-19 pandemic. There has been very little infection rates and they didn't really have big challenges. So this comparison shows you that there is more to that. What has been driving the pandemic is other issues, it's not really the city structure itself, it's governance issues, and a full list of other things." According to Ruecker, cities will remain economic powerhouses and the pandemic must be considered as a learning experience for the future. 
Building upon that and ensuring that the urban transport models of tomorrow are safer, more efficient and sustainable requires addressing another major challenge, which is the energy transition in transport. "In terms of clean energy, so solar and wind, these kinds of renewable technologies (…) no longer need support, they no longer need subsidies. You see massive investment because it makes economic sense." Ruecker explained that, while some argue that  the cost of electric vehicles can slow down the electric mobility revolution, this is actually not an issue as consumer choices are driven by convenience and the perspective of having "a nice ride". As an example, in Switzerland, the arrival of better performing electric vehicles on the market has allowed for plug-in vehicles to reach 18% of car sales without any increase in subsidies. But this transition towards electric vehicles doesn't mean that the objective of zero emissions by 2050-2060 will be reached, even if the energy sources are getting more sustainable. To do so, Ruecker underlined that sales of plug-in vehicles will have to represent at least 60 percent of total market share. "It's going to be a challenge for business to make this possible", he concluded. 
As a major actor in the field of energy supply and production, Shell has been directly impacted by the decarbonisation trend and has been active in meeting the demand of a changing market. "Shell has for decades used scenario thinking to look at different pathways the future could take, particularly around energy," explained Jason Klein. "We do see an opportunity for momentum. On that basis, earlier this summer, in the midst of the pandemic, we announced our new ambition to be a net zero emissions energy company by 2050 or sooner. And we have to do that in step with society because demand and supply have to evolve together so we are working with customers and businesses to help them decarbonise. In the US, there is a lot of business-led decarbonisation as opposed to in Europe where there is more government-led decarbonisation; and both can get you there. It comes to how we are adapting and innovating." 
Shell has also increased investments in lower-carbon and renewable energies, deploying fast EV charging stations and hydrogen refuelling stations, in preparation for what the company pictures as a "poly-fuelled lower carbon energy economy", with greater consumer involvement in choosing the types of energy they want to rely on. "We believe it's about coordinated action. So we are working with customers and fleets to develop these charging networks, to develop hydrogen fuelling networks. Fundamentally, we've been innovating to meet customers' needs for over a hundred years as society's energy needs have evolved and we'll continue to do that cause it's not just that we want to survive the energy transition, our goal is to thrive in a changing world," declared Klein. 
However, the electric revolution doesn't seem to be spreading at the same pace around the world. Marc Amblard from Orsay Consulting explained that, in the US, the pandemic has done little to accelerate the adoption of low-emissions vehicles. Compared to Europe, which this year has seen the market peak from 3 to about 8 to 9 percent market penetration — putting the continent ahead of China in terms of sales so far this year ¬— the US is behind and is likely to remain behind, with EVs representing approximately 2 percent of total car sales.
 
Amblard highlighted that the market in the US is far more heterogeneous, as regulations and incentives are largely decided at the state level, and that the driving forces behind the adoption of EVs are very different from the ones at work in Europe. "In the US, what is driving the market is corporate efforts. It's fleets, it's not individual purchases even though there are incentives, but the culture is not there yet. The infrastructure for charging is also lagging versus other continents. So it's been corporates that have been leading that transition for their own fleets. And this is likely to continue driving the market," he explained. Accordingly, no big increase in the adoption of EVs is expected to happen in the short term. Longer term, the change in administration and the launch of new and more attractive products by manufacturers could provide enough incentives to boost the sales. 
Amblard also talked about autonomous driving as one of the four megatrends that have impacted the mobility industry over the last few years with electrification, connectivity and shared and new mobility solutions. The transition towards autonomous vehicles has been impacted by two realities: the fact that the technologies behind them are more difficult and more time-consuming to develop than expected, and the global pandemic. As a result, many manufacturers have postponed the announced released dates of autonomous cars, and there has been a shift of focus from robotaxis to last and middle-mile delivery vehicles and even to long-distance autonomous trucks. He indicated that this is where the shorter-term autonomous revolution is more likely to happen. 
The last part of the eForum gave the floor to Commutifi and Inmotion Group, both winners of the Americas edition of the FIA Smart Cities Global Start-up Contest Season 4. Commutifi, winner for North America, works on defining an industry standard to quantify commuting solutions using its 'Commuter Score'. Inmotion Group, winner for South America, is a mobility think lab creating technology, products, services and business models that range from specialised software and IoT sensors to complete vehicle sharing ecosystems.
To conclude Season 4, an FIA Smart Cities Leaders eTalk will be held on 18 November on the Smart City Live 2020 online platform. It will gather FIA Smart Cities partners, including Formula E Holdings, ABB, and Julius Baer, and the RACC Foundation to discuss how the power of innovation can be leveraged to promote efficient and reliable smart cities solutions for a post-pandemic world.