THE FIA SAFE AND AFFORDABLE HELMET PROGRAMME INTRODUCED IN BANGLADESH
On 9 December, the FIA Safe & Affordable Helmet Programme was introduced in Bangladesh at a dedicated event, thanks to the support of the World Bank and Bangladesh Rural Advancement Committee (BRAC), a non-for-profit organisation addressing development issues. The event, which follows a similar initiative promoted in Nepal in September, served as an occasion to showcase UN ECE 22.05 standard helmets as minimum safety standards for helmet design.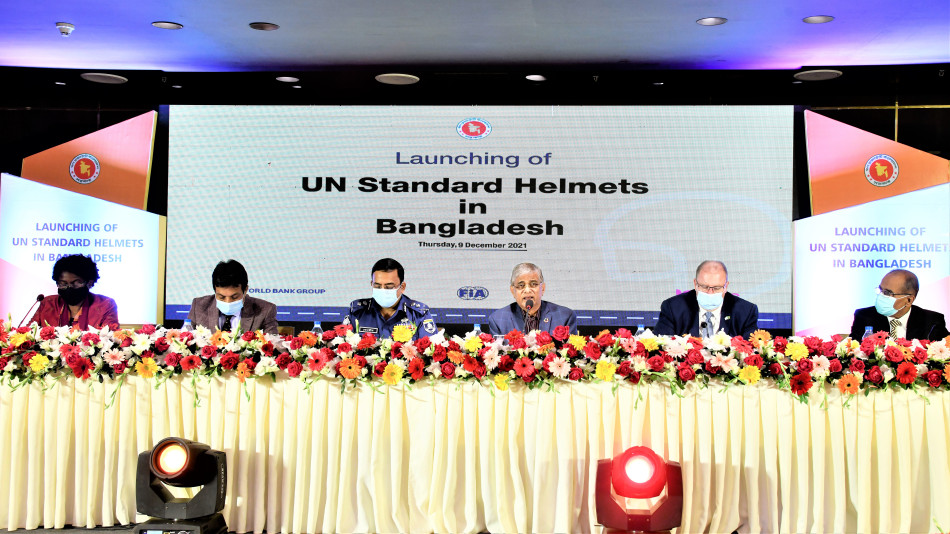 South Asia, with only 10% of the global vehicle fleet, accounts for more than 25% of all road deaths. High fatality and injury rates on Bangladesh's roads undermine the remarkable progress that this South Asian nation has made in boosting economic growth and reducing poverty. The road safety situation has been worsening in the past decades: between 1990 and 2017, the increase in the road crash fatality rate was three times higher in Bangladesh than across the South Asian region.
According to the Accident Research Institute (ARI), around 70 percent of all road crash victims in Bangladesh are vulnerable road users: pedestrians, cyclists or motorcyclists. The majority of two-wheelers' victims are youths aged between 26 and 30. More than half (54 percent) of all road deaths in Bangladesh victims are poor and vulnerable, with pedestrians accounting for almost half of these deaths, mainly due to the lack of adequate pedestrian infrastructure. While the use of helmet is more prevalent in urban areas than in rural ones, road crashes disproportionately affect the poor rural families with a greater percent of them falling into economic distress than others. Economic losses from inaction could be substantial: the World Bank estimates that the costs related to traffic crashes can be as high as 5.1 percent of the national GDP.
The FIA Safe and Affordable Helmet Programme was developed to facilitate the deployment of a helmet that meets UN safety standards, is comfortable in hot and humid climates, and is available at an affordable price.
Currently, there is no local manufacturing facility in Bangladesh, hence most of the helmets are imported. There is also a need to strengthen regulations regarding quality standard and certification on which Bangladesh Road Transport Authority (BRTA) and Bangladesh Standards and Testing Institution (BSTI) are planning to form a committee. Creating awareness is key for quality assurance and helmets standards to increase demand of safe helmets and encourage entrepreneurs to set up local manufacturing units.
Many incidents have been reported, in which people are being killed due to the bad quality of helmets and in some cases, helmets themselves are the cause of death. However, there is not enough data available at the moment.
The event's objective was to raise awareness among all stakeholders and government agencies regarding compliance of helmets to international safety standards given the high proportion of two-wheelers involved in road crashes.
Speaking at the opening, FIA President Jean Todt, who also serves as United Nations Secretary-General's Special Envoy for Road Safety, said: "Research shows that safe helmet wearing is one of the most effective road safety interventions, reducing the number of head injuries among moped riders and motorcyclists by around 44%. This is a game changing opportunity to make our roads safer. Our goal is to make safe helmets available to all."
The event was joined by Honourable Minister of State and Bangladesh Ministry of Planning Dr Shamsul Alam, Inspector General of Bangladesh Police Dr. Benazir Ahmed, Chairman of Bangladesh Road Transport Authority Nur Mohammad Mazumder and World Bank Vice President for South Asia Hartwig Schafer among others.