FIA Road Safety Exhibition opens to the public in Buenos Aires
Key road safety messages and E-Karting Experience open to all visitors in Green Park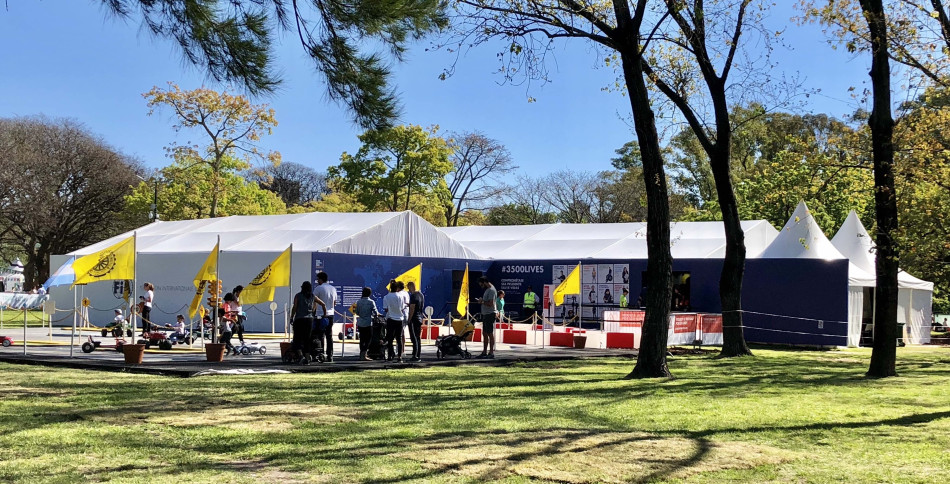 Following the official launch of the FIA Road Safety Exhibition and E-Karting Experience on Thursday, the event space opened to the public as the 2018 Youth Olympic Games got underway today, 7 October, in Buenos Aires.
Visitors are invited to on a tour of key road safety interactive activities:
To learn about the importance of wearing a helmet through a history wall presenting 12 famous drivers' helmets
To be sure their vision is not impaired through a vision test
To understand the danger and fatigue at the wheel
To test skills and reflexes in different situations: one fully focused on the test, the other while using their smartphone as a distraction
To understand the effects of alcohol through simulator that reproduces the effect while driving
To highlight the appropriate environment for speed through motor sport racing simulators
To highlight the importance of being visible on the road with a gift of reflective bands that can be used when riding a bike or for kids going to school
To experience an impact at 15km/h which clearly demonstrates the need to buckle up
Once the tour is complete, the guests are able to take part in the E-Karting Experience on the specially constructed circuit inside the park. This is an opportunity for them both to put into practice the safe driving skills they have learned, as well as experience the excitement of motor sport in a safe and sustainable environment.
The FIA Road Safety Exhibition and E-Karting Experience is open free of charge to all visitors to the Green Park throughout the Games until 17 October. Keep an eye on the FIA's social media channels where we'll be highlighting the various Golden Rules for Road Safety and their activities over the coming 10 days.
Follow on Facebook, Twitter and Instagram