FIA recognises special honourees at 2018 Central European Zone Prize Giving in Ljubljana
On the occasion of the annual CEZ Prize Giving ceremony in Ljubljana last night, the FIA honoured Violeta Bulc and Radovan Novak in recognition of their dedicated service to road safety and motor sport respectively.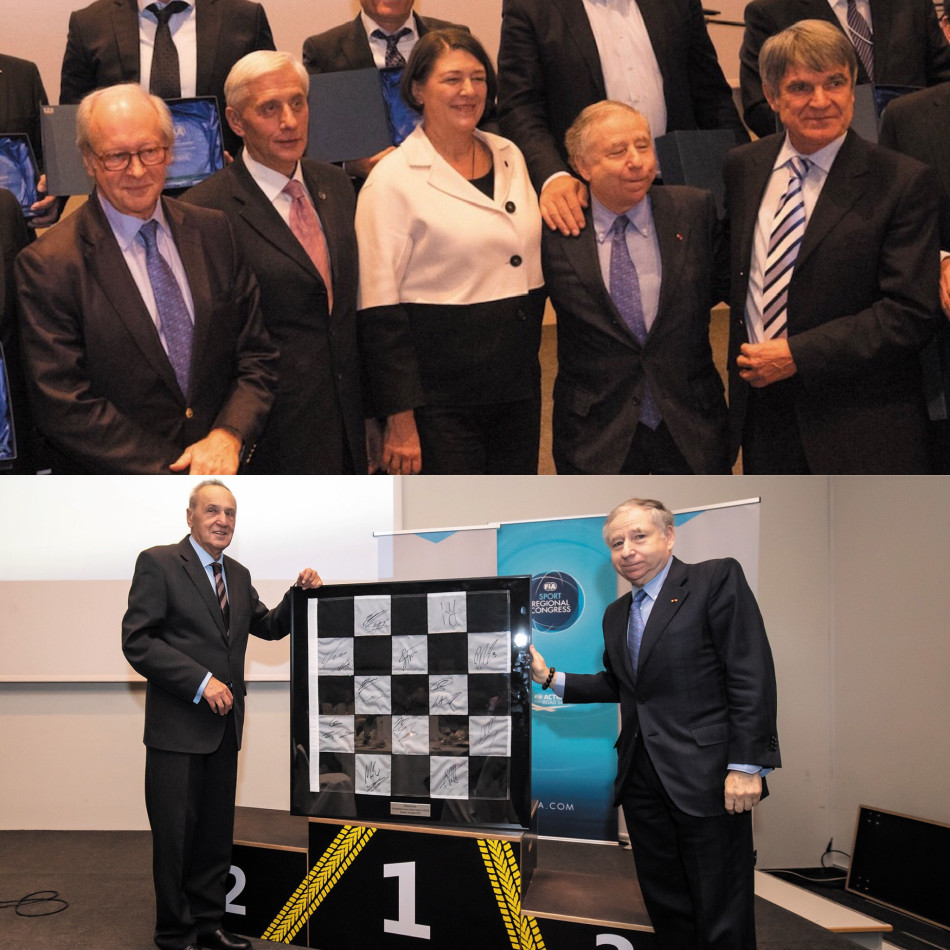 EU Commissioner for Transport since 2014, Violeta Bulc and her accomplished team have worked hand in hand with the FIA for four years to achieve a meaningful impact for road safety. With the FIA Sport Regional Congress for the Central European Zone taking place in her native Ljubljana this week, the Commissioner and President Jean Todt undertook several activities together to further their common agenda, including a meeting with the President of the Republic of Slovenia Borut Pahor to discuss advancements and opportunities in the region.
On presenting the award at the CEZ Prize Giving, Jean Todt commented: "I am fortunate to be able to regard Violeta Bulc as a staunch ally in the fight for road safety and sustainable mobility, and also a wonderful friend. I have the greatest respect for her passion and ethics, and the FIA is sincerely grateful for her unwavering support for our campaigns. It has been my great pleasure to further our initiatives together here in Ljubljana this week, and an honour to recognise her significant contribution with this special award."
Radovan Novak, one of the most active and prominent members of its family, was recognised for his enduring and distinguished career of service.
Radovan has been actively involved in motor sport since 1963 and rose to become Secretary General of the Autoclub of the Czech Republic (ACCR) in 1990. In 1991 he became President of the FIA's Central European Zone and for more than two decades he acted as a steward and observer in WRC and ERC rallies, EC autocross and rallycross events, and WTCC and GT races. He has been a Formula One steward since 1994. From 1994 to 2006, Radovan was a member of the FIA Off-Road Commission and in 1998 he was made a member of the FIA World Motor Sport Council. In 2000 he became a member of the Sport Commission at the Ministry of Sport of the Czech Republic. An avid racer and co-driver, Radovan has won a number of Czech rallying events.
Jean Todt presented Radovan with an exquisitely framed chequered flag signed by all drivers from the 2018 FIA Formula One World Championship and spoke fondly of his special friend of many years:
"Radovan needs little introduction in the world of motor sport, having devoted a significant percentage of his life to both participation and service. His enduring career speaks volumes about his passion and commitment to driving our sport forward. It gives me great pleasure to honour my friend with this award, in the company of so many members of the FIA and the wider motor sport family, and to sincerely thank him for his unwavering dedication. I hope in his retirement he will have the opportunity to lift his foot off the pedal just a little to enjoy some of the other wonderful things life has to offer, but then, for Radovan, like so many of us, racing is life. My warmest wishes to Radovan and his family in this next chapter."