FIA Rally Star backed by Playseat®
Developed by the Fédération Internationale de l'Automobile, the FIA Rally Star programme has secured first-rate support from Playseat®, the worldwide leader in racing simulation cockpits and Official License Partner for the FIA since 2017.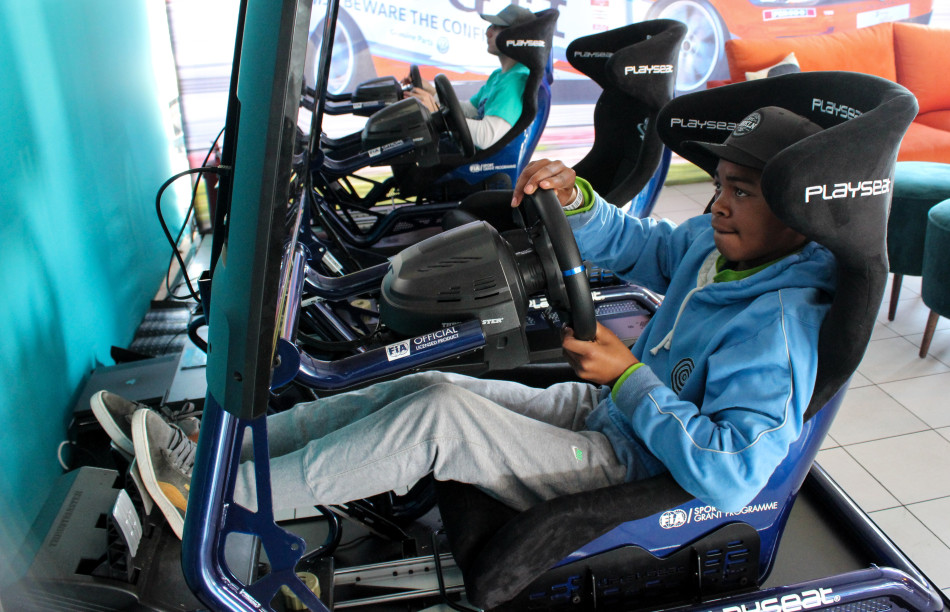 Launched at the start of this year, FIA Rally Star's talent detection phase is all about accessibility. To give 17-26 year-olds the opportunity to show off their racing skills, member clubs of the FIA are able to organise selections in a production car (Slalom Challenge) or a driving simulator (Digital Challenge). At-home sim racers can also take part in the #RallyAtHome Challenges on the WRC 9 game.
 
Digital motor sport's growing importance in discovering the FIA World Rally Championship's stars of the future has convinced Playseat®, the global leader in racing and flying simulation cockpits, to become involved in the FIA initiative. Over the past few decades, Playseat® has established itself as a leading player in the gaming industry, developing highly innovative products designed to deliver unrivalled quality in everyday use.
 
This partnership builds on the actions already undertaken by the FIA and Playseat® to promote the development of digital motor sport throughout the world.
Since 2018, the FIA's Sport Grant Programme has supported motor sport federations in Rwanda, South Africa, Sri Lanka, Mauritania, and Qatar. The Playseat® cockpits supplied in these countries have enabled a new generation of enthusiasts to discover this world.
 
With its range of gaming chairs – crowned by the Sensation Pro model – Playseat® supplements the FIA Rally Star's digital ecosystem, which already features Nacon's WRC 9 game – used for the Digital and #RallyAtHome Challenges – and products from the Thrustmaster range.
 
Yves Matton, FIA Rally Director: "We are delighted to welcome Playseat® among our FIA Rally Star partners. Their approach, combining quality and accessibility, matches the values of our programme. Perhaps, in a few years, we'll have an FIA World Rally Champion who started in a Playseat® cockpit!"
 
Fernando Smit, Founder and President of Playseat®: "We are proud to be a part of the FIA program for detecting young talent. By combining virtual and real-world racing, new talents can develop their experiences and overcome a variety of challenges. Everybody can practice in our off-track products and be well prepared for any selection, gaining a strong opportunity to become the Next One. This is a groundbreaking step in guiding young talent to make their dreams come true, which we have always supported since day one."
More information on https://fiarallystar.com/