FIA President addresses Israeli Road Safety Conference
Jean Todt delivered a keynote speech on road safety at this week's annual Or Yarok conference in Tel Aviv and met with the Israeli Prime Minister.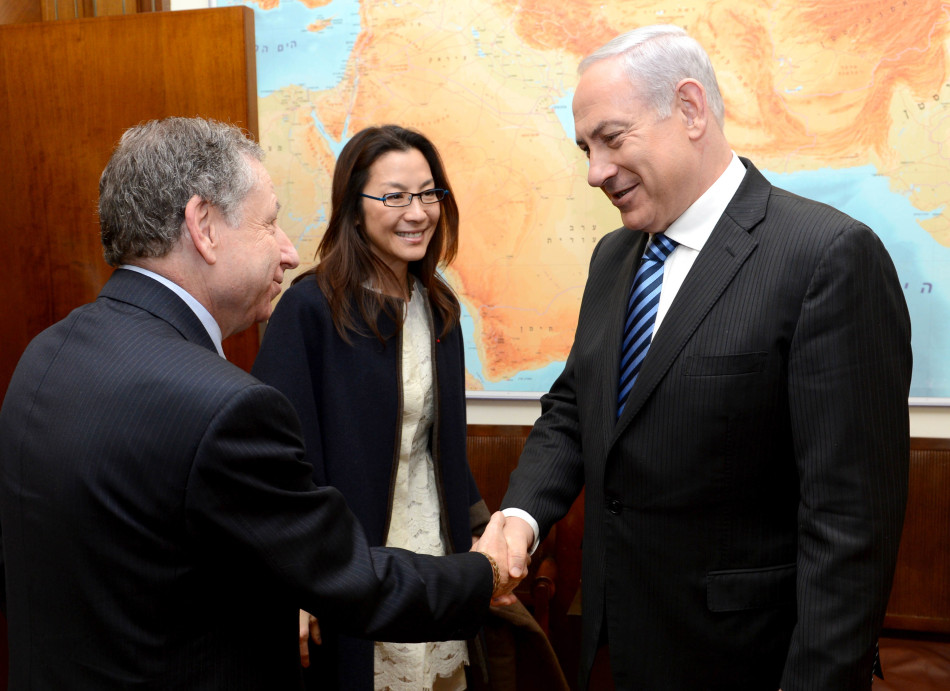 A FIA delegation including Global Road Safety Ambassador Michelle Yeoh was warmly welcomed to Tel Aviv by the Automobile and Touring Club of Israel (MEMSI) and its President Yitzhak Milstein. Speaking at the Or Yarok conference, Jean Todt called for international mobilisation for the road safety cause during a keynote address. While in the country he met with the Israel's Prime Minister Benjamin Netanyahu to discuss the issue.
Along with Michelle Yeoh, he spoke at the annual conference of the NGO founded in 1997. The Association was set up by Avi Naor, whose son aged 20 died in a traffic accident, has played an instrumental role in raising public awareness of road safety issues.
As a result, the Israeli government has passed comprehensive legislation in this field, making it among the top ten countries for advanced road safety, with a historic low of 292 deaths in 2012.
Todt praised the Association for helping diminish the number of fatalities, and said the country was a good example of what can be achieved when there is 'commitment and political will'. He also called for such political involvement on an international scale, and said there was an urgent and pressing need for a greater international mobilisation for road safety.
"While road safety is and will remain first and foremost a national responsibility, my conviction is that there is a growing role for the international community to play," he stated. "Until very recently, road safety was considered merely as a national issue, because it is so intrinsically linked to the powers attached to sovereignty: lawmaking, law enforcement, police powers, and so on.
"However, road accidents are becoming such a massive scourge - especially in emerging and developing countries - that it must be regarded also as a global challenge. Indeed, one of the greatest challenges the world is facing today, both in human and development terms."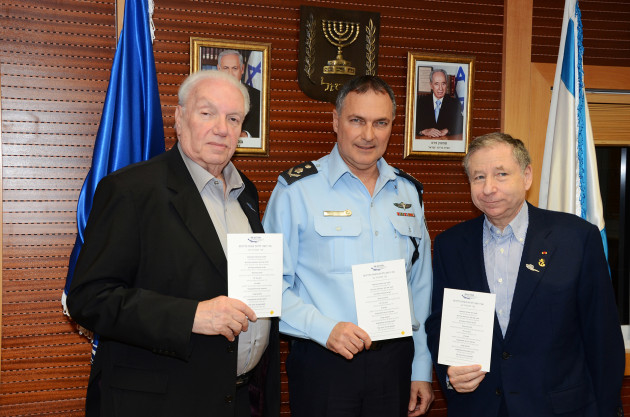 During his discourse, Todt suggested that if international action is not taken, two million people will die on the world's roads per year by 2020. "Which means it would, by then, probably outstrip all major pandemics," he added. "Road safety is simply nowhere on the international political agenda.
"Unlike other global challenges, such as development, global warming, pandemics or food security, the issue of road safety is still treated on an essentially technical, and not sufficiently political, level."
Todt met with Israeli Prime Minister Benjamin Netanyahu to discuss the importance of putting road safety firmly at the top of the international political agenda, and also talked about the possibilities of using motor sport to develop mutual understanding and tolerance in the region.

The issue of developping motor sport in the country was also raised during a discussion with Nir Barkat, Mayor of the city of Jerusalem and former rally driver (Dakar 2000-2001). Jean Todt also talked with the Minister of Transport, Israel Katz, the Director of the National Road Safety Agency, Ron Moscovitch, and the Chief of Police, Yohanan Danino.