FIA IMMERSION PROGRAMME NURTURES THE NEXT GENERATION OF LEADERS
The FIA Immersion Programme, which provides capacity-building for Sporting Clubs, has returned for a second edition after a successful launch in 2022. The 10-day trip offered six 28-34-year-old Club members the opportunity to visit the FIA Headquarters, learn from FIA teams, and take this experience back to their country and community.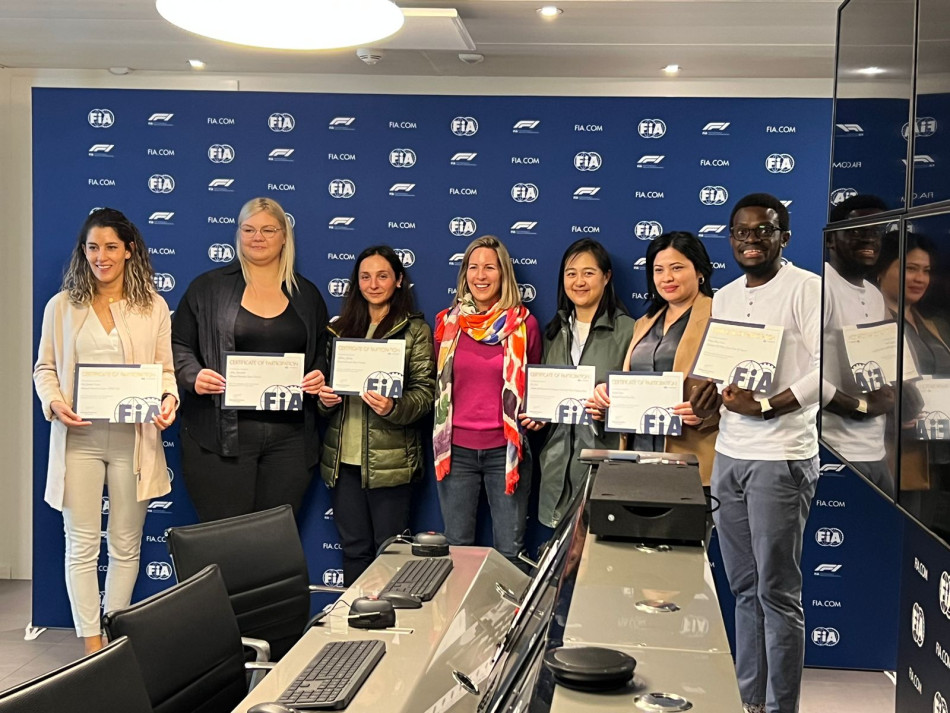 On May 9, six young Club members from China, Costa Rica, Ecuador, Georgia, Lithuania, and Uganda arrived in Paris for a series of workshops and meetings with the FIA Mobility and Communications Teams. During the sessions, they learned about the FIA's daily efforts to inspire global change.
On day 2-3, the group traveled to the FIA Geneva Headquarters to gather insights from various FIA teams, including the Secretary General for Sport Office and the People and Culture Department, to ultimately turn them into opportunities for the creation of a custom development plan.
The agenda also included a session on the FIA Sport Grants procedures and the FIA social responsibility programmes management, with a special focus on Environment. 
On day 4, the group visited the logistical and technical center of Valleiry and the FIA Center of Homologation. Members also had the opportunity to take part in the ERT Rallye Ain-Jura on May 13 as working staff, gaining invaluable insight into running a successful sporting event. 
On the second week, they attended meetings with Sporting and Safety Departments to reinforce their knowledge in both fields and potentially develop new disciplines locally. The session with the Marketing and Events Team helped them to better know how to strengthen their local partnerships.
FIA Vice President for Sport Robert Reid said: "I am pleased to welcome the participants of this second edition of the FIA Immersion Programme. I am confident that this educational journey will provide them with a unique opportunity to discover the FIA from the inside and to gain valuable insights into the world of motor sport. 
ABOUT THE IMMERSION PROGRAMME
The FIA Immersion Programme was launched in October 2022 as part of the FIA commitment to promoting an inclusive learning and mentorship culture that inspires and empowers its Members.
FIA Immersion Programme 2023 - list of participants: 
| | | | | |
| --- | --- | --- | --- | --- |
| Name | Age | Country | Club | Competence |
| Lin Hou | 34 yo | China | Federation Of Automobile And Motorcycle Sports Of the People's Republic of China | Sport & Mobility |
| Xochilt Toruño | 28 yo | Costa Rica | Automovil Club de Costa Rica | Sport & Mobility |
| Ana Gabriela Dávila  | 34 yo | Ecuator | Automovil Club del Ecuador - ANETA | Sport & Mobility |
| Khatuna Julakidze | 34 yo | Georgia | Georgian Automobile Sport Federation | Sport |
| Indrė Janauskaitė | 29 yo | Lithuania | Lithuania Automobile Sport Federation | Sport |
| Olinga Leroy Enoch | 31 yo | Uganda | Federation Of Motor Sports Clubs Of Uganda | Sport |