This page contains archived information and may not display perfectly
FIA Hill Climb Masters: unique race, unique atmosphere
More than one hundred thirty drivers are registered for the FIA Hill Climb Masters – ready to battle against the clock, but also eager to gather for this extraordinary event with a special, cosmopolitan atmosphere.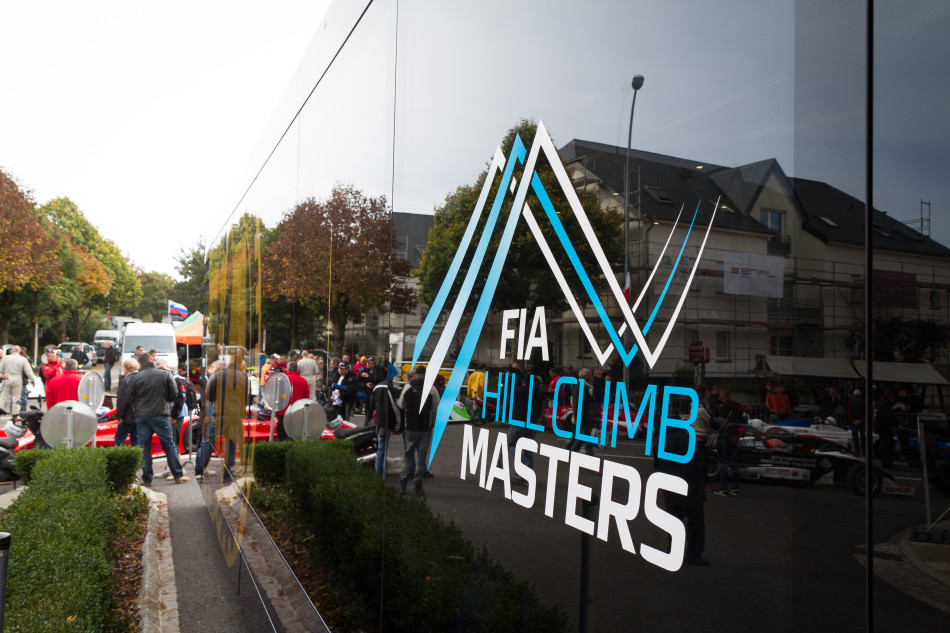 The FIA Hill Climb Masters is on the cusp of its second edition: the spotlight – with 8 live-stream cameras on YouTube – will turn on Šternberk on 9 October 2016, a small Czech town with 14,000 inhabitants, steeped in the motor sport tradition; it hosted its first automobile event in 1905 – 111 years ago! 
The essence of the FIA Hill Climb Masters is to pay tribute to the discipline and its specialists once every two years, in a competition atmosphere naturally, but also in a spirit of conviviality and celebration. The event brings together top drivers from national championships and provides a platform for unprecedented races among drivers unaccustomed to going head-to-head with one another. While the Italians and Czechs meet and compete often in European Championship rounds, the same cannot be said of the Greeks, Brits, Bulgarians, Romanians or Irish, who seldom stray beyond their borders.  
The Masters is also the framework for the Nations Cup, a competition in which 14 countries (i.e. two more than in 2014) will each be represented by a team of 4 drivers, and it's a collective effort to win the gold medals.  
Eligibility for the Masters is limited to drivers who performed well in the FIA European Championship, FIA International Cup, or in national or zone championships. Though not as many competitors participate as in some other events, the selective criteria of the Masters mean that the competition guarantees a remarkable group of participants of an extremely high calibre.    
The drivers and cars will be divided into three categories: Category 1 production cars (Groups A, N and GT); Category 2 competition cars (prototypes, single-seater and silhouettes); and lastly, Category 3, for cars that meet their specific national regulations.
It's in this final category that the most diverse and original cars are found, ranging from Belgian driver Bart De Saedeleer's tiny Fiat 500 VRC with a motorcycle engine, to Frenchman Cyrille Frantz's Norma prototype with a BMW V8 4-litre engine, as well as Swiss driver Reto Meisel's Mercedes SLK340-Judd and Austrian Karl Schagerl's Golf Rallye with more than 600 HP. In the absence of Nicolas Schatz, the 2014 winner, the gold medal in Category 3 seems destined to go a Brit. While they rarely leave their home ground (their championship consists of 17 events and 34 races!), the Brits will show up in force in Šternberk with their light, powerful and sophisticated single-seaters – particularly based on traction control. Leading the delegation will be Scott Moran, the man with 151 victories and 6 titles (absolute record) in the British Hill Climb Championship. Equally prepared are his fellow countrymen Trevor Willis, Will Hall and Wallace Menzies, other medal contenders, along with the Frenchman Cyrille Frantz.
Category 1 will be contested between Mitsubishi in Groups A and N on the one hand, and among Ferrari, Porsche, Lamborghini and Lotus in GT on the other.
Turning to Category 2, the keen favourite is nine-time European Champion Simone Faggioli – the Italian, who "only" won silver in 2014, is aiming for gold in Šternberk. But as with throughout the 2016 season, the Italian will face strong competition from compatriot Christian Merli who came within a hair of winning the European Championship and who will be aiming to turn the tables in the Masters: a real battle awaits! The Masters is a unique event which crowned an unexpected winner two years ago. Faggioli and Merli should also be weary of Paride Macario, Sébastien Petit, Marcel Steiner, Domenico Cubeda and a number of Czech drivers who always perform well on their home turf, such as Miloš Beneš, Václav Janik and David Komarek.
Two further special prizes will be awarded on the evening of the Masters: best female driver (nine will be taking the start, among them the 2014 winner, French driver Martine Hubert) and best "Junior" driver under 25 years old, a title which promises to be hotly contested between Czech driver Petr Trnka, Belgian Correntin Starck and Italian Andrea Bormollini.  
For the FIA Hill Climb Masters list of entries, click here.