FIA

About FIA

Statutes

Governance

FIA for Society

Courts

Sport

Competitions

World Championships

Circuit

Rallies

Cross-Country

Regulations

World Championships

Circuit

Rallies

Cross-Country

Off-Road

Hill-Climb

Members

FIA Events

FIA Sport Services

Club Development

International Sporting Calendar

Diversity and Inclusion

SUSTAINABILITY

FIA Mobility Services

CLUB DEVELOPMENT

ADVOCACY PROGRAMMES

TOURISM SERVICES

FIA For Society
FIA Hill Climb Masters - Braga (8-10/10/21)
See you in exactly 2 months in Braga for the fourth edition of the FIA Hill Climb Masters! Today is the perfect occasion to reveal the official poster of the Masters!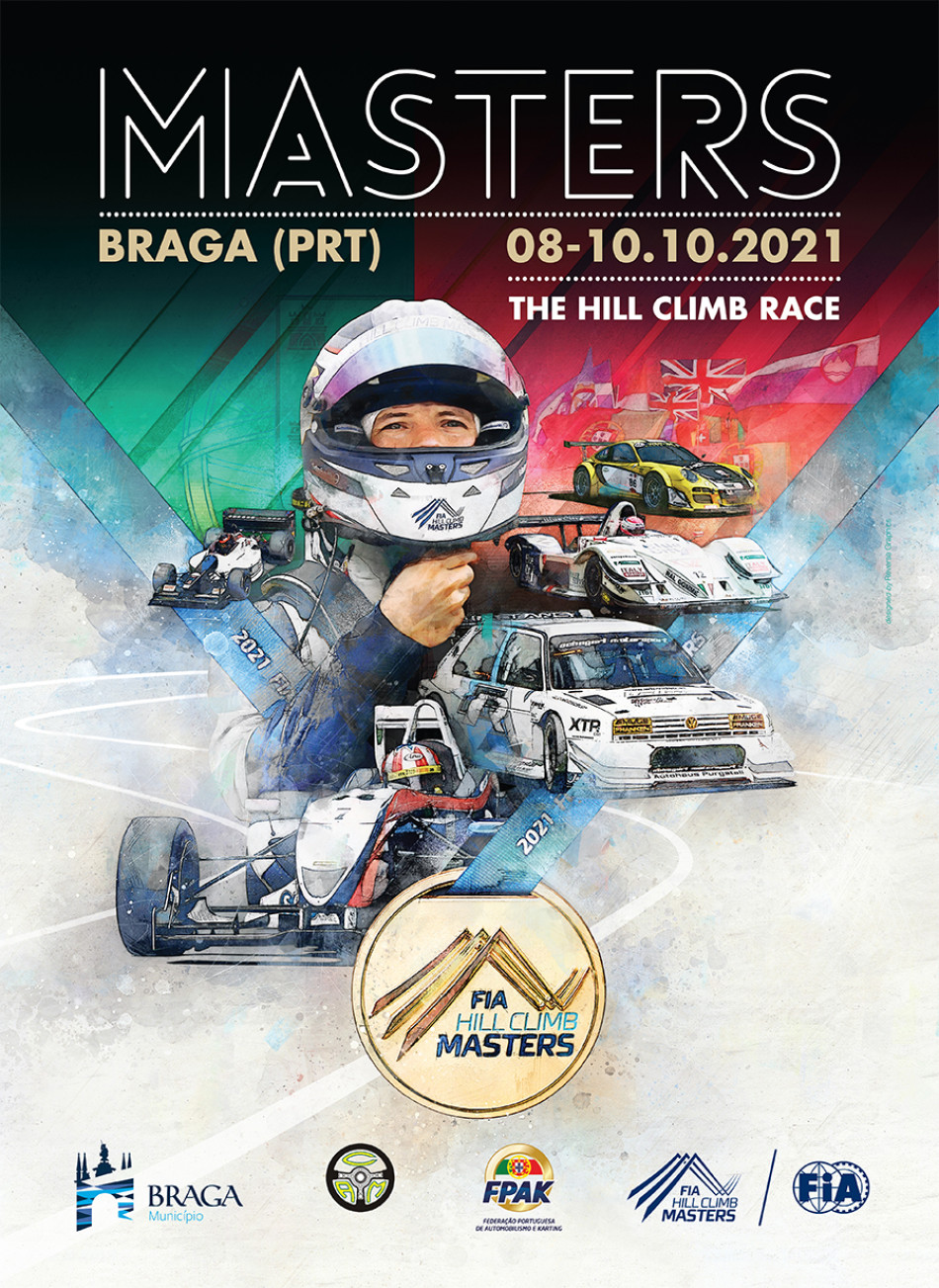 The highlights of the event will be:
- Parade of the drivers and nations on Friday 8th October in the heart of the city of Braga
- 3 practice heats on Saturday 9th October and D-Day on Sunday 10th October with the 3 race heats
- And medals at the top of the course for the winners!
Official poster of the 4th edition of the FIA Hill Climb Masters, Braga (PRT), 8-10 October 2021
(designed by Reverse Graphics, Glenn Davidson)