THE FIA COMMUNITY PAYS TRIBUTE TO ROAD TRAFFIC VICTIMS
On Sunday 17 November, the FIA, its 240 Member Clubs and its championships supported the World Day of Remembrance for Road Traffic Victims (WDR) on the theme "Life is not a car part".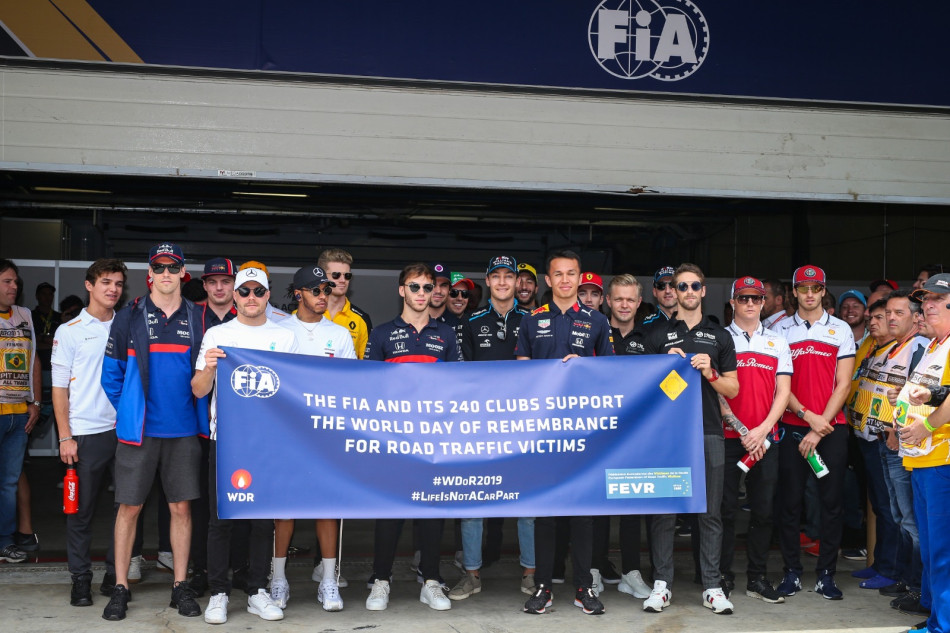 Celebrated by the European Federation of Road Traffic Victims (FEVR) since 1995 and endorsed by the United Nations since 2005, the WDR commemorates the many millions killed or injured on the world's roads, as well as the families and friends who are affected by the loss of a loved one. The day aims to draw attention to the emotional and economic burden that road crashes represent, recognise the suffering of road crash victims, and thank the emergency services working every day to save lives on the road.
Linked to the third pillar of the Decade of Action for Road Safety 2011-2020 and in accordance with the theme of the third Ministerial Conference on Road Safety to be held in Stockholm in February 2020, this year's topic is "Life is not a car part", emphasising that human life cannot be replaced if broken. 
FIA President Jean Todt, who also serves as the United Nations Secretary-General's Special Envoy for Road Safety, said: "Every year, 1.35 million people die on the world's roads and between 20 and 50 million are left seriously injured. Road crashes are the number 1 cause of death among 5- to 29-year-olds. Today, on the occasion of the World Day of Remembrance for Road Traffic Victims, I would like everyone to take a moment to think about the victims as well as the countless families and friends who are tragically affected by road crashes. I also would like to pay tribute to the dedicated emergency crews who are doing a tremendous job and to encourage everyone to make road safety a priority."  
At the invitation of FEVR, Jean Todt also participated, via video conference, in a road safety event held on 18 November at the European Commission Headquarters in Brussels.
The FIA and its Member Clubs have always prioritised road safety, regularly working with other mobility stakeholders to rally international leaders on the issue. The WDR is an important opportunity to raise awareness of the road safety challenge and the urgent need for action.
The FIA championships also supported WDR by organising family pictures with their drivers in Brazil, Australia and China.  
Watch Jean Todt's dedicated video message here: