Faggioli, still unbeaten and already champion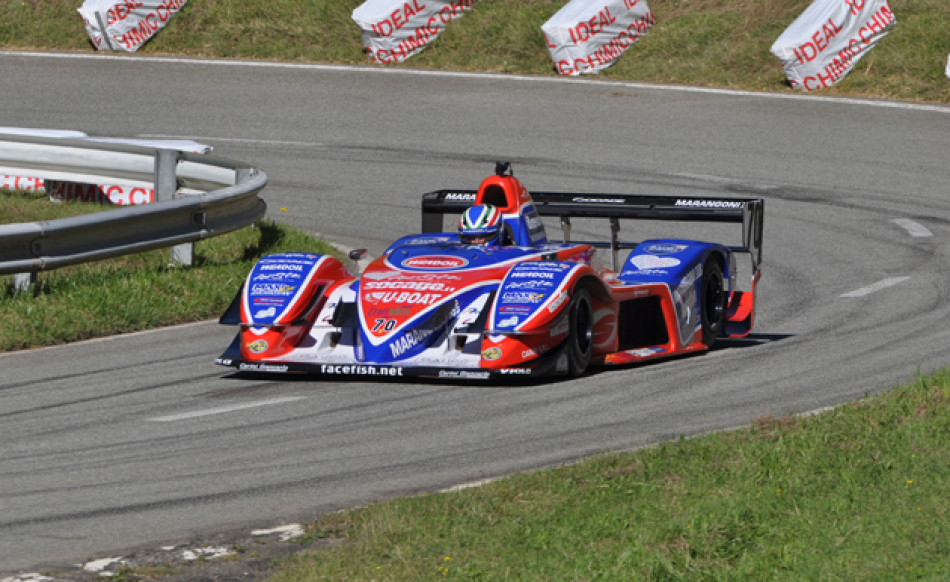 The ninth of the eleven events that comprise the 2012 FIA European Hill-Climb Championship took place last weekend in Switzerland, between St Ursanne and Les Rangiers, under a burning sun.
Crowned Champion in 2005, 2009, 2010 and 2011, the Italian Simone Faggioli, driving an Osella FA30 with a Zytek V8 engine, chalked up a magnificent achievement in Switzerland by claiming his ninth victory of the season in as many races, which assures him of the title (his fifth!) even before the start of the final two events, scheduled for Slovenia (Petrol Ilirska Bistrica on 26 August 2012) and Croatia (Buzetski Dani on 16 September 2012).
Winner of each of the three climbs at St Ursanne, and having broken the absolute record for the race (which he himself had held since 2009), Faggioli finished ahead of the young Swiss Marcel Steiner (driving a similar Osella) and Joël Volluz (Reynard 95D Cosworth F3000) on their own territory, and also one of the event's youngest drivers, the Luxembourger David Hauser (Dallara GP2).
As regards the closed, so-called Production cars, the victory at St Ursanne belonged to the Swiss Nicolas Gérard (Ford Focus WRC), ahead of the Czech Jaromir Maly (Mitsubishi Lancer Evo 8 Gr. A) and the Serb Dusan Borkovic (Mitsubishi Lancer Evo 9 Gr. N). Borkovic retains his position as leader in the provisional ranking of the FIA European Hill-Climb Championship in Category I. Like Faggioli, Borkovic is now uncatchable in the general ranking and is assured of being crowned FIA European Hill-Climb Champion in Category I.