This page contains archived information and may not display perfectly
F3 - Prize money fund introduced for FIA Formula 3 European Championship rookies
The FIA has announced a new prize money incentive for rookie drivers competing in the FIA Formula 3 European Championship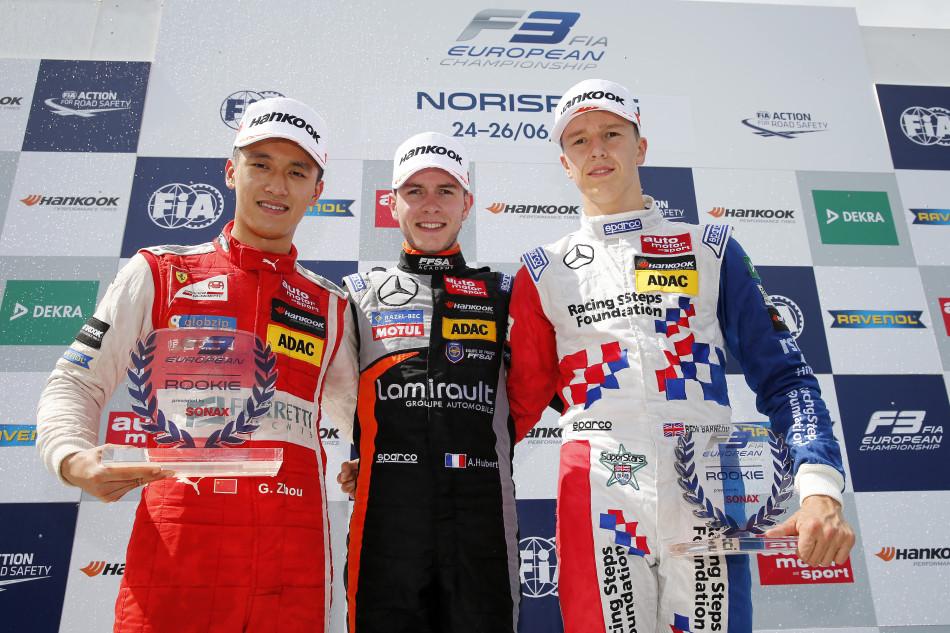 From the 2016 season onwards, the FIA will award the top three rookies in the championship with a substantial monetary prize to be used on a second season in the category
This year, the total prize money provided by the FIA will be 200,000€. The driver winning the rookie title will receive 100,000€ of this amount and 50,000€ each will go to the drivers finishing second and third in the rookie standings.
The prize money will be paid to the successful drivers provided they return to the FIA Formula 3 European Championship to compete in the following season.
It is also the intention of the FIA to further increase the FIA prize fund so that in addition to the reward for the best three rookies, prize money will also be paid out to drivers and teams from the 2017 season.
Formula 3 has a long history as a proving ground for future stars of motor sport. With 18 drivers on the 2016 FIA Formula One World Championship grid having gained experience in Formula 3, it is firmly established as an attractive option for young Formula One hopefuls on their way up the single-seater ladder.
One of the key features of the FIA Formula 3 European Championship series has always been the focus on the learning and development process of young drivers. By introducing a rookie championship ranking and also a best rookie title in 2014, the FIA gives newcomers to the series a platform to showcase their talent. Even without the advantage of previous experience in a Formula 3 car, young drivers can demonstrate their skills and quickly stand out.
President of the FIA Single-Seater Commission, Stefano Domenicali, explained: "The FIA considers the FIA F3 European Championship as the most suitable platform for drivers learning their way at this particular stage of the single-seater ladder. To prepare drivers in the most effective way for the next step on the ladder, we think it is normally best for a driver to remain in the series for at least two consecutive seasons. The newly introduced prize money is a reward for good results during a rookie season, but should at the same time encourage the drivers to stay for another year and gain further experience. It will also establish some financial assistance – something that we intend to expand to the team and driver championships next year."