This page contains archived information and may not display perfectly
ETRC - Jochen Hahn crowned 2016 FIA ETRC Champion at Le Mans
ETRC - 2016 Race of Le Mans - Races 1&2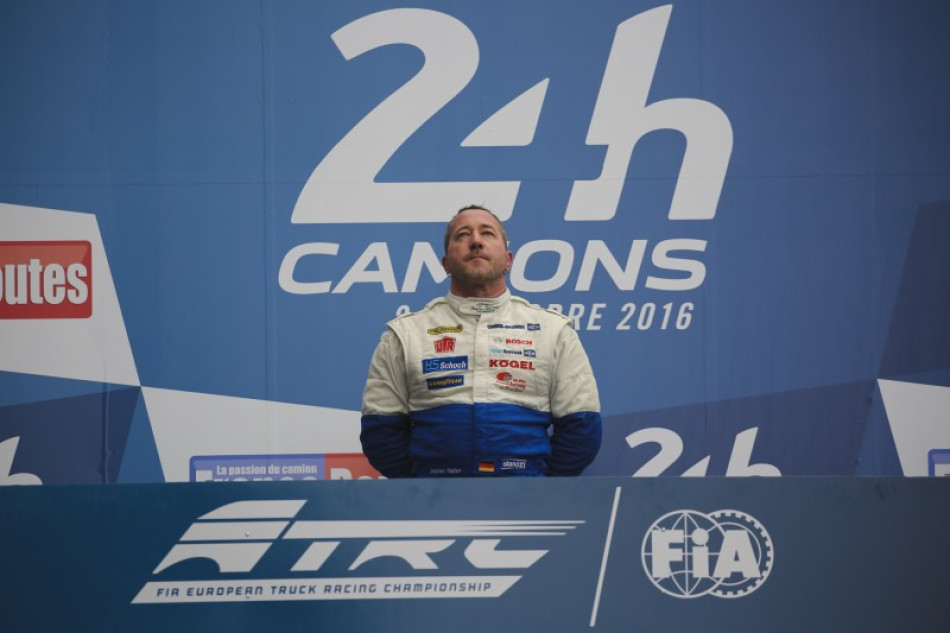 As the leaders touched, Lacko went sideways and Kiss wriggled ahead to lead, only for Hahn to repass him at Virage de la Chapelle. Kiss accepted that he had run off the road and handed back the place to Hahn. Shane Brereton (MAN) capitalised in the first-corner drama, but was deemed to have gained an advantage in the fracas by running too far off the road and was given a drive-thru penalty that dropped him out of his fourth place.
Hahn struggled for the opening couple of laps with tyres that weren't offering enough grip, but after a couple of laps the traction levels increased and Hahn built up the lead, lap by lap, leaving Kiss trailing in his wake.

For more on race one at Le Mans click HERE

For the race result click HERE

RACE TWO

Steffi Halm came out on top in the second FIA ETRC Saturday race at Le Mans after two stoppages due to accidents. She took her third win of the season after Anthony Janiec, who initially took the chequered flag first, was excluded.
The first attempt to run the race was a dramatic affair as there was a clash at the Dunlop Esses between Truck Sport Lutz Bernau driver Ellen Lohr (MAN) and Lion Truck Racing Team's Anthony Janiec (MAN) who tried the inside line and clattered into the German driver. Ellen went across the run-off area and rejoined ahead with damage, but her truck came under attack at the end of the opening tour at the Virages des 'S' bleus from Sascha Lenz who outbraked her for the lead. Janiec attacked as well and charged past Lohr only to cannon into Lenz. With the leader gyrating wildly, Lohr tried the outside line to avoid the spinning MAN but was collected, badly damaging both trucks, putting both rigs into the gravel and causing a red flag.

For more on Race Two click HERE

For the result of race two click HERE

For a selection of images from Le Mans click HERE

Follow the action with live streaming, timing and text commentary on the official website HERE