ETCR: Race HU ready to go!
The FIA ETCR eTouring Car World Cup is back out in action this weekend (June 11-12) for its second round, Race HU, taking place at the Hungaroring circuit near Budapest, Hungary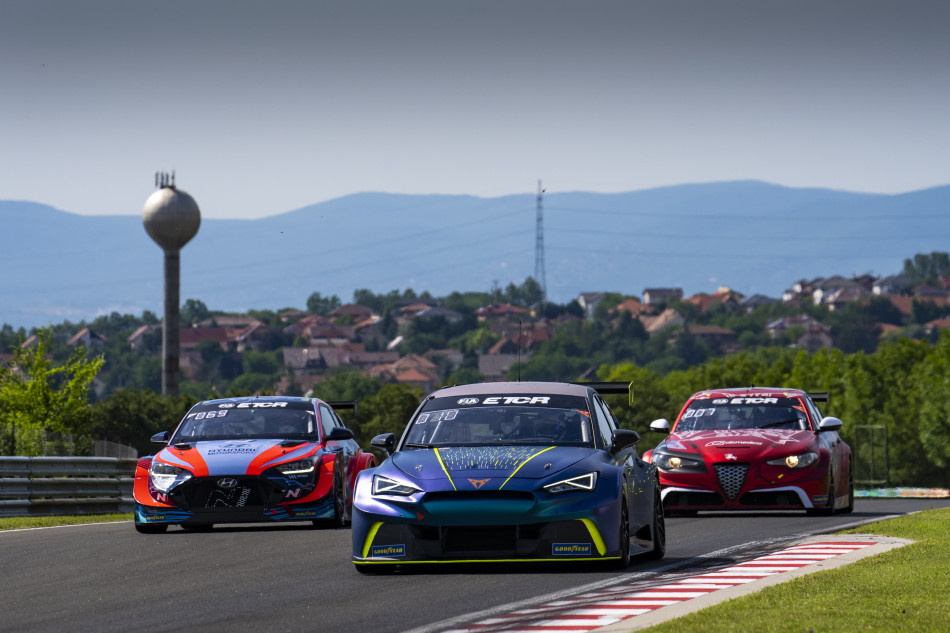 FIA ETCR enjoyed a fanastic season-opener on the streets of Pau last month for Infinite Reality Race FR where the CUPRA EKS team ended the weekend with three of their drivers taking the top three spots in the title race and Mattias Ekström crowned King of the Weekend with a maximum points haul. Now racing on its first permanent track of the season, FIA ETCR will see CUPRA EKS try to maintain their advantage against the might of their rival Romeo Ferraris and Hyundai Motorsport N squads.
After the streets of Pau, FIA ETCR races on the legendary Hungaroring permanent circuit for its second round. Unlike Pau, the location is not a new one for ETCR and with run-offs instead of barriers there should be a different complextion of racing seen.
Following CUPRA's coup in Pau, both Romeo Ferraris and Hyundai Motorsport N are eager to fight back.
Read all about CUPRA EKS, Romeo Ferraris and Hyundai Motorsport N coming into Budapest.
Hear what the drivers had to say about practice at the longest track in the FIA ETCR season and see the pre-event press conference.
Xavier Gavory, FIA ETCR Series Director, said: "After racing on the streets of Pau we now face a very different venue with the Hungaroring. It's a track that our teams know well from testing and also racing here last year in ETCR's previous iteration. It's a circuit that throws up a number of challenges and we can certainly say that electricity is in the air. The Hungarian fans are really special and it's great to have their local legend Norbert Michelisz racing with us. There's a long history with the Hungaroring and touring cars so we're proud to be pushing the latest technology in this category. This is the longest circuit we race this season and it's the first of a back-to-back event sequence so it's an intense could couple of weeks for FIA ETCR."
Follow the race weekend here: