ETCR: Martin and Azcona lead the charge in Vallelunga
The fifth round of the FIA ETCR eTouring Car World Cup got underway with Race IT, at Autodromo Vallelunga Piero Taruffi today seeing super hot temperatures, team tactics and great battles at the historic venue located in the glorious Regione Lazio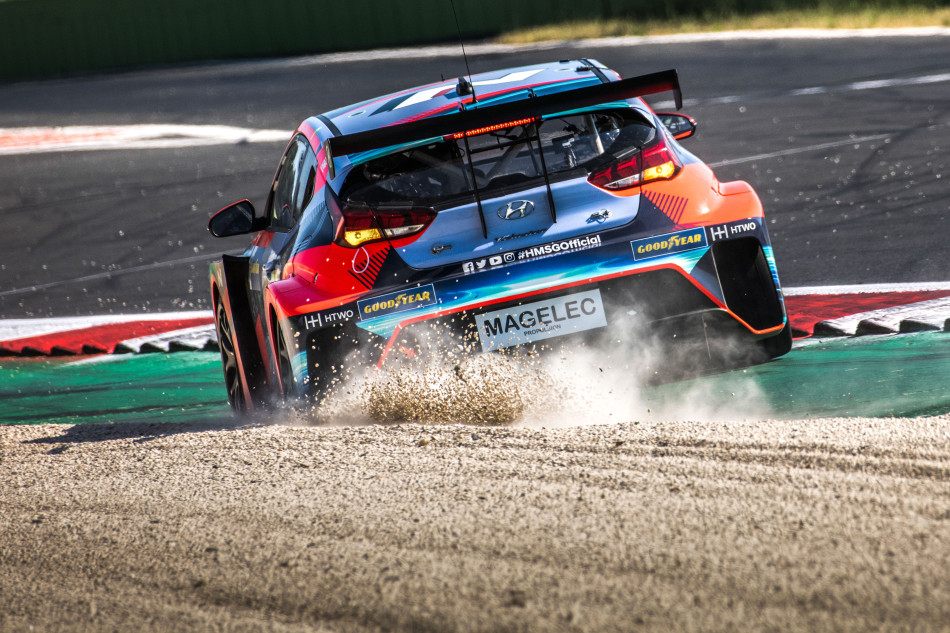 Saturday's action ended with Romeo Ferraris driver Maxime Martin and Hyundai Motorsport N driver Mikel Azcona both sporting perfect scores as they progressed through their pools, with Martin heaing FAST and Azcona top of FURIOUS.
The heat, track layout, driver agression and car set-up all played their part throughout the day with extreme conditions making for exciting action and drama. Read all about it from the links and recaps from today's Pool FAST and Pool FURIOUS Qualifying and Quarter Final Battles. 
AZCONA TO THE FORE IN POOL FAST QUALIFYING
Hyundai Motorsport N's Mikel Azcona got the fifth round of the FIA ETCR eTouring Car World Cup off to a flying start by topping both of the Pool FAST qualifying sessions at Vallelunga for this weekend's Race IT.
MARTIN PIPS BLOMQVIST IN POOL FURIOUS QUALIFYING
Maxime Martin proved to be a home hero for Romeo Ferraris with his second pole position in as many races with a 1m 19.692s lap to beat CUPRA EKS driver Tom Blomqvist to today's fastest Pool FURIOUS time in searing heat at Vallelunga for the fifth round of the FIA ETCR eTouring Car World Cup.
AZCONA AND MICHELISZ TAKE FAST QUARTER-FINAL WINS LEAVING RIVALS DEFLATED
Hyundai Motorsport N's Mikel Azcona and Norbert Michelisz took a brace of Pool FAST Quarter Final wins in the heat of Vallelunga leaving a trio of their rivals with tyre issues as two CUPRAs and one Romeo Ferraris had to limp to the line.
MARTIN WITHSTANDS THE PRESSURE AND CATSBURG CRUISES FOR FURIOUS QUARTER-FINAL WINS
Maxime Martin withstood battles from a brace of CUPRAs to emerge victorious in Pool FURIOUS Quarter Final one whilst Nicky Catsburg had a far easier time of it in the Pool FURIOUS Quarter Finals in the fifth round of the FIA ETCR eTouring Car World Cup, Race IT, at Vallelunga.
Points scorers after Saturday's Qualifying and Quarter Finals:
Maxime Martin 35
Mikel Azcona 35
Mattias Ekström 24
Bruno Spengler 24
Tom Blomqvist 22
Adrien Tambay 22
Nicky Catsburg 21
Norbert Michelisz 21
Jean-Karl Vernay 13
Luca Filippi 13