ERC - RALLY TEAM SPAIN ERC ALLIANCE CONTINUES INTO 2019
Spain's motorsport federation RFEDA (Real Federación Española de Automovilismo) will continue its alliance with the FIA European Rally Championship in 2019 following confirmation of Efrén Llarena's entry in the ERC3 Junior category.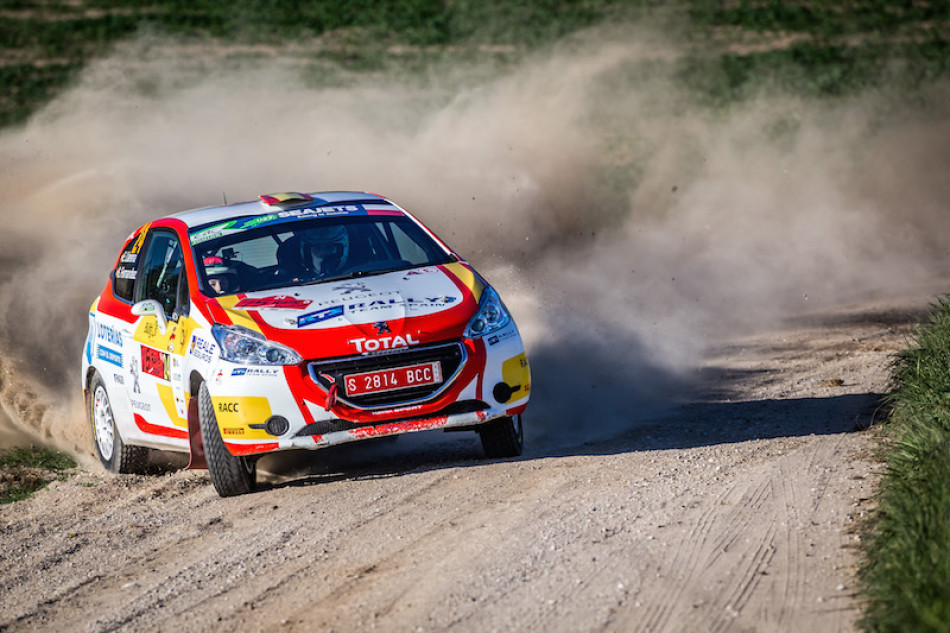 Through the Rally Team Spain initiative, Llarena will contest the Pirelli-­supported championship for drivers 27 or under on 1 January 2019 competing in R2 cars on Pirelli tyres. The hugely-­talented 23-­year-­old will be at the wheel of a PEUGEOT 208 R2 alongside co-­driver Sara Fernández, and will be one to watch in the title chase, which takes place over six events on asphalt and gravel.

In his first season of international competition in 2018 following his step up from national level as Spain's Beca Júnior R2 champion, Llarena belied his lack of event experience to finish third in the ERC Junior standings. He will now put that knowledge to full use when he bids for the coveted crown and planned prize package from championship promoter Eurosport Events: two rounds of the 2020 ERC in a Motorsport Italia ŠKODA Fabia R5.

"Big thanks to Real Federación Española de Automovilismo," said Llarena. "I'm receiving an incredible support since I began to compete last year with Rally Team Spain. For any young driver as I am, it's a dream to see how we are being supported in Spain. I feel really lucky because they trust in me again to try to gain the ERC title this year. It's going to be, undoubtedly, my main goal. I'm convinced that, if we have good luck, we can do pretty well."

Llarena challenged for the ERC Junior Under 27 title up until the penultimate round in 2018, with class podiums in Azores, Italy and Poland. Without RFEDA's support, Llarena – who is also a highly-­skilled car mechanic – admits he would never have had the means to compete outside his homeland.
Manuel Aviñó, the RFEDA President, said: "I trust in Efrén and Sara. I'm sure they are going to have a very successful season this year in the ERC3 Junior Championship." Jean-­Baptiste Ley, the ERC Co-­ordinator, said: "We are delighted that Efrén will continue in ERC Junior with Rally Team Spain's support. He took full advantage of the chance offered to him by RFEDA in 2018 and he'll now have another richly-­deserved opportunity to further increase his experience of international competition and showcase his obvious talents."

The Pirelli-­supported ERC3 Junior – the new name for ERC Junior Under 27 – features six rounds, three
on asphalt and three on gravel, with drivers counting their best four scores.