EduKarting give youngsters chance to shine off and on track
As it continues the task of developing motor sport in the Bahamas at the grassroots level, the EduKarting Programme, founded and coordinated by the Bahamas Motorsports Association (BMSA) President David McLaughlin and managed by Vice President Susan Schauff, with the support of the FIA Sport Grant Programme, represents a unique opportunity for young students to learn not only kart driving skills, but also real life ones.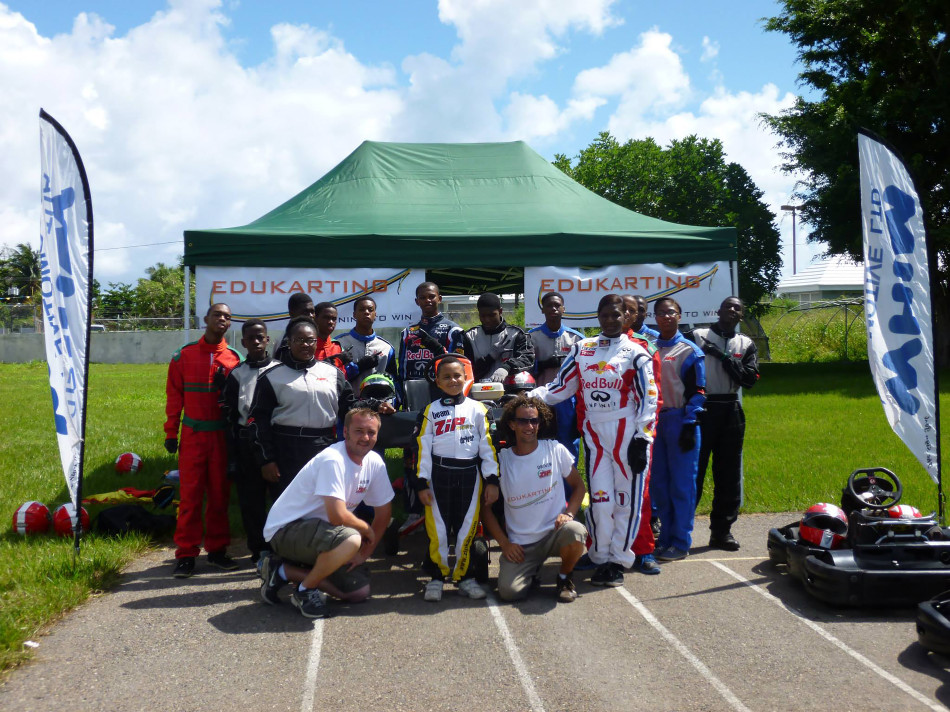 The BMSA has registered last week their National Team for the FIA Motorsport Games, which will take place at the Circuit Paul Ricard from 26-30 October. The Bahamas Team will compete in three disciplines: Karting Slalom Cup, Karting Endurance and Digital Motorsport.
"Thanks to the support from the FIA, the Prime Minister and our sponsors, we were able to raise money to support the Bahamas National Team in their journey to France," said EduKarting founder and coordinator David McLaughlin. "The funds also enabled the purchase a new fleet of karts, the old ones were completely destroyed following Hurricane Dorian, and essential to train and select the finest young Bahamian karters."
Since 2013, EduKarting has been teaching over 1,000 students aged 10-16 the key values of motor sport, such as safety, responsibility and teamwork. 
In a holistic "stealth" programme, ranging from mechanics to marketing, children learn what it takes to prepare a race event.
"Our goal is to develop a social programme that will give the kids the skills to move forward and be successful in life. Each team is tested in STEM subjects, such as mathematics and mechanics, as well as in communication, design and marketing," explains McLaughlin. 
"Students have to create a business plan, present and 'sell' it to a sponsor who provides virtual funding for uniforms, helmets, tyres and parts. We have success stories of two girls that went on to become marketing managers in real life in other companies because they learned how to do it."
Robert Reid, FIA Deputy President for Sport, commented on the programme:
"Introducing and growing our sport in the regions that lie outside of main motor sport avenues is at the core of our EDI agenda. 
We are happy to see the development of motor sport competition, culture and social capital in the Bahamas".
For the past years, EduKarting has been taught at school and college campus grounds in Nassau, Bahamas during school holiday periods. The programme worked closely with the Royal Bahamas Defence Force Rangers for young people, as well as government schools, colleges and universities. 
BMSA's ultimate ambition is to demonstrate to each student that the key to victory is how they prepare and work as a team off track before the race even begins.
"TEAM - Together, Everyone Achieves More – is our mantra," David McLaughlin concludes.
About BMSA
The Bahamas Motor Sports Association is the world's smallest motor sport National Sporting Authority. It seeks to harness the enthusiasm for motorsports to teach multiple life skills, such as leadership, presentation skills, budgeting, mechanics, maths, communication and, naturally, how to drive and race karts.