This page contains archived information and may not display perfectly
e-Rally - Santamaría-Rentería and IBIL Team, absolute winners at I Eco Rallye Bilbao Petronor
Real Peña Motorista Vizcaya organized a weekend full of sustainable mobility motorsport activities, both for participants and public.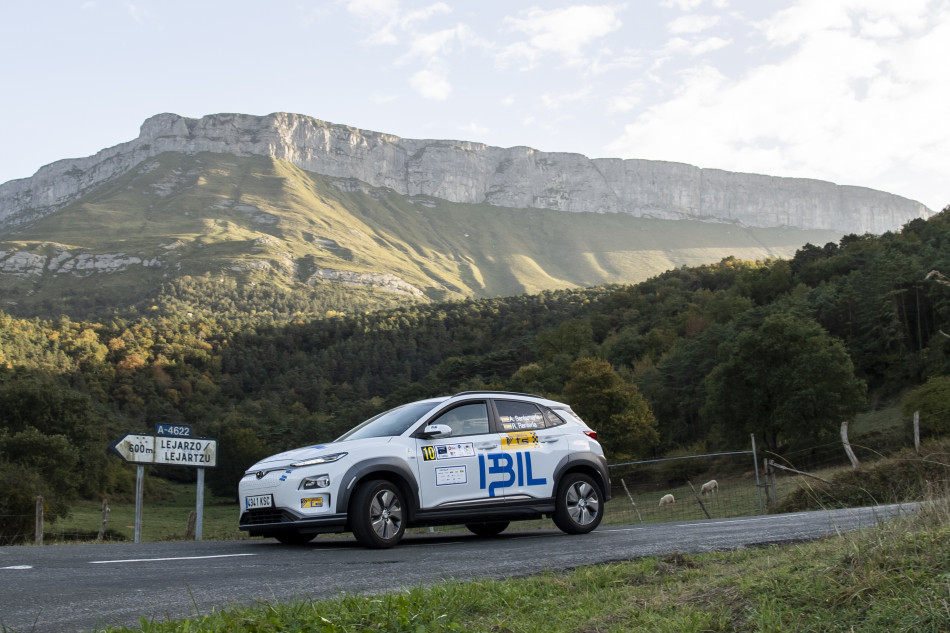 Bilbao, 14th October 2019. During the last weekend, a total of 46 teams, 40 of them driving pure electric vehicles, have competed within the I Eco Rallye Bilbao Petronor, accountable both for FIA e-Rally Regularity Cup and the Spanish Campeonato de España de Energías Alternativas.
This event, organized by Real Peña Motorista Vizcaya (R.P.M.V.) with the sponsorship of Petronor and the Bilbao City Council, consisted on a total of nearly 650 kilometers, along three stages starting and ending in the center of the City of Bilbao, where public has enjoyed of not only seeing the departures and arrivals of vehicles, and the recharging parc ferme, but also attending to the various activities that the Organization prepared nearby, such as the exhibition of the current Formula E double world champion DS Techeetah (carried directly from Paris, thanks to DS Automobiles), expositors from other sponsors such as EVE (Basque Energy Entity, which promotes the use of alternative energy), an electric Karting for children or a professional Scalextric circuit, among others.
Talking about the recharging facilities, which is the most critical point for an Eco event; IBIL, Spanish leader company in EV recharging services, implemented the largest EV charging operation in a parc ferme in the history of the Cup, with 400kW available in 50 positions (and 10 additional points just in case); and successfully delivered fast charging to all participants in one stop within a recently inaugurated 1 MW recharging service enabled by IBIL, within Petronor Service Station. Most of vehicles' autonomies didn't need this recharge, but it was a decision of Organizing Committee to show and demonstrate that this is possible, in such a way that in a two hours and a half stop, all participants received a recharge, had dinner and took some rest.
Within the competition itself, the four teams currently leading the e-RRC classification came to Bilbao (Kofler/Gaioni, Prusak/Benchetrit, Guerrini/Calchetti; Malga Bonnel), but it was a local team with an extensive list of victories in their backs, who achieved the highest performance, at all levels.
Asier Santamaría/Roberto Rentería, on a Hyundai Kona from IBIL Racing Team started leading the classification, and they maintained first place during the whole race, winning the Regularity and also the Energy Consumption categories (achieving at the same time 1st position in the Spanish EV classification); being Prusak/Gaioni second and Cortés/Rodríguez third in Regularity; and Etxabe Núñez second and Urrestarazu/Gil third in Energy Consumption.
This result strengthens Kofler's leadership in the Cup, which will have to defend in the next meeting of the calendar, in Montecarlo, in just two weeks.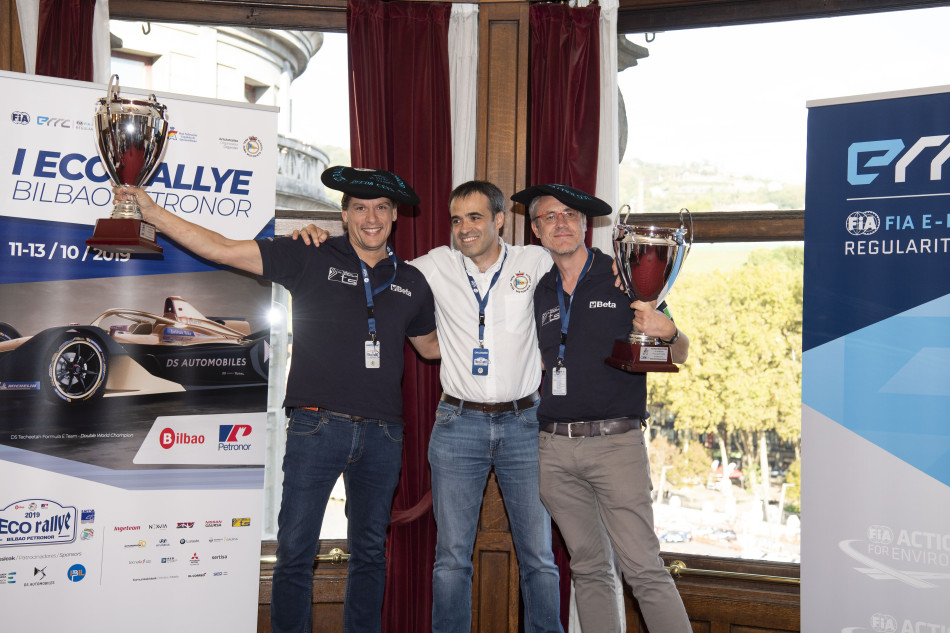 Photos by Josu Uribe
#EcoRallyeBilbaoPetronor