Driving Poland Forward: Interview with PZM President
Motor sport and speedway in Poland have been on a triumphant trajectory in recent years. Michal Sikora, President of the Polish Automobile and Motorcycle Federation (PZM) and the European Motorcycling Federation (FIM Europe) reflects on the last four years of PZM's progress, its future goals, infrastructure development, the phenomenon of speedway in Poland, its road safety activities, and the growing influence of sustainability in motor sport.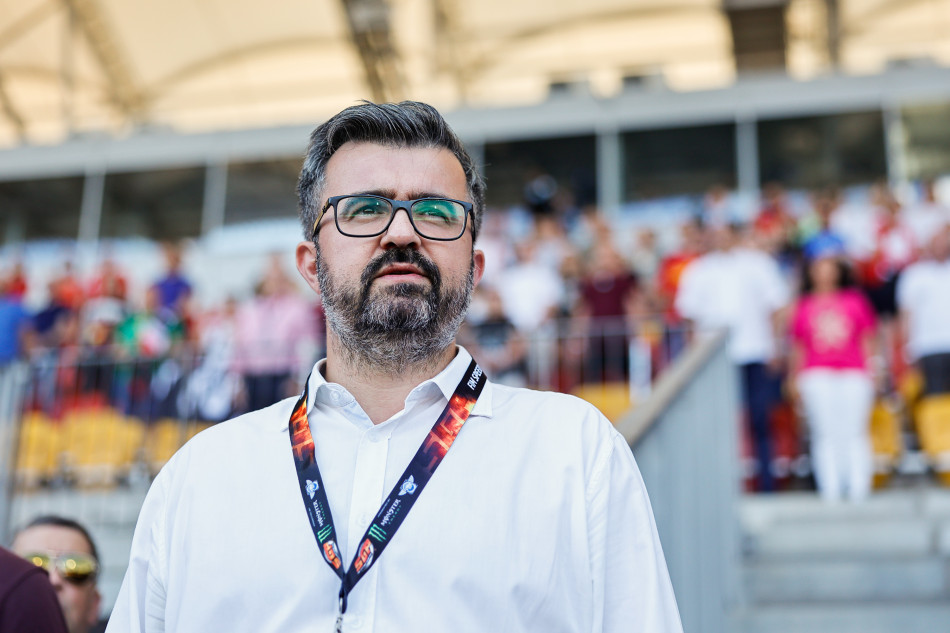 Congratulations on your second term as the President of PZM. How would you sum up the last four years, and how has the strategy and development of PZM contributed to the success of motor sport in Poland?
Michal Sikora: 
Thank you. The last four years have been full of surprises and challenges. The global pandemic and the ongoing war in neighboring Ukraine forced us to adapt and set new standards. Despite the obstacles, we received unwavering support from sponsors, which allowed us to successfully organize the 100th anniversary of Rally Poland in 2021, although without spectators. 
What are your goals for the next term, both in motor sport and the automotive industry in Poland?
MS: The return of Rally Poland to the rank of the WRC World Championship is one of my dreams. I would also like to host a large motorcycle world championship event. I wish that Polish national teams would achieve better results at team events as well. The Polish Automobile and Motorcycle Federation is close to athletes, but also to everyday drivers. We develop road assistance services, maintain vehicle inspection stations, have a platform for the sale of vignettes and tourist services, driving schools, and offer a whole spectrum of educational activities related to road safety. We want Poles to benefit from our over 70 years of experience and reputation. I also hope that the future of the automotive industry will find a balance in sustainable development. Currently, it is focused mainly on electric cars, and I believe that the role of hydrogen and biofuel vehicles will be noticed. The green transformation requires dialogue and compromises, which we count on at PZM.
Infrastructure is crucial for motor sport. How does PZM try to influence local governments to invest in suitable facilities, and what are the chances of organising prestigious competitions in Poland considering the available infrastructure?
MS: Motor sport has its requirements, including environmental ones, so it's hard to talk about small, local training centres, but this concept comes to my mind first. Local governments, despite the fact that they do not have sufficient resources, try to do what they can. We are just before the modernisation of the track in Biłgoraj, there are plans to build a track near Leszno, in Szczecin we are talking about changing the already non-homologated facility. I am counting on the reactivation of karting and the new rallycross track at Miedziana Góra in Kielce. However, when it comes to the number of events, the calendar is very full, although our appetite for racing is always big. We are counting on the possibility of organising the European Karting Championships.
Speedway in Poland is thriving, with the country leading the world in this discipline. How did PZM create such favorable conditions for the promotion of speedway?
MS: The success of speedway in Poland is the result of dedicated work by our activists and clubs, along with the passionate interest of fans. We have legendary speedway riders like Tomasz Gollob and Bartosz Zmarzlik, contributing to its popularity. Regular sponsorships and media coverage have further bolstered its position.
PZM organises sports events, creates regulations, supervises and promotes events. However, this is only part of the activity, because there is another side – motorisation, drivers and road safety. How is the PZM doing here?
MS: As I mentioned before, non-sport activities are very important, among others, road safety or assisting Poles on the road. For 45 years, we have been organising Traffic Education Contests for children, the competition for the Best Polish Driver with FIA Region I, we are involved in many other actions. Also our motor tourists and caravanning enthusiasts are a very strong group and community. They organise tournaments, rallies and competitions. In May this year, hundreds of people from 20 countries all over Europe came to Kraków for the 60th Europa Rally. Historic vehicles are also very important to PZM, and we must take care of them in order to respect the history of Polish and world motoring. We are wherever drivers and motor sport enthusiasts are.
The PZM Foundation supports injured athletes and victims of road accidents. How successful has the involvement of companies and fans been in helping those in need?
MS: It's getting better, but we still have a lot to do. We hope for greater interest from the sports community and society. We have helped many athletes, rescue services, including the Volunteer Fire Department. Unfortunately, the idea of helping those injured in motor sport and accidents is not common. For our part, we do promotional campaigns. This year, competitors from motor sports supported us and we promoted the transfer of 1.5% of the tax to the Foundation. In July, we were very happy to join the organisation of Marcin Małysz project the Great Expedition of Small Cars (original: Wielka Wyprawa Maluchów). Polish motor sport legends – Sobiesław Zasada, Kajetan Kajetanowicz and Rafał Sonik – drove Fiats 126p from Bielsko-Biała to Monte Carlo to draw attention to the idea of helping children's victims of road accidents. The interim beneficiaries of the project are our PZM Foundation and the InterCars Foundation. I believe that the project will be noticed and draw attention to the problem. I would like helping those in need to become part of our everyday life.
Let's get back to the sport. The last few years have seen numerous successes in Polish motor sport. How important is the involvement of sponsors in the development of motor sport in the country?
MS: Sponsorship plays a crucial role in the development of motor sport. State-owned companies like Orlen have been significant partners for PZM. Other Polish and international companies also support local clubs and players. Motor sport requires substantial budgets to compete at the highest level, and we continue to promote motor sport through various platforms.
Talking about sponsorship and business involvement. Climate policies are changing business strategies towards sustainability. How do you see these changes affecting motor sport in the near future?
MS: We have already experienced changes due to climate policies. Some sponsors withdrew support due to concerns about carbon footprint. As PZM, we are actively involved in environmental protection initiatives, which align with the interests of sponsors embracing sustainability.
Electric sports are on the rise. Formula E is developing, electric car races are taking place, this type of power is also appearing in karting. How is PZM embracing the trend of electrification in sports?
MS: We support initiatives such as the idea of building a Polish electric car for Rallycross or launching a series of electric karts. We are looking at it and acting internally, because we need to be ready when it comes to regulations and security.
What events can motor sport fans look forward to in 2024?
MS: At the moment we have two big events in the calendar. Orlen FIM Speedway Grand Prix at the PGE National Stadium in Warsaw and the jubilee 80th Orlen Rally Poland – both in May. Our clubs and promoters will organise numerous events, including international ones. Certainly, the fans are already waiting for the next Hill Climb in Limanowa, Baja Poland, the remaining Polish rounds of Speedway Grand Prix and Speedway European Championship, as well as Motocross and SuperEnduro competitions. It's definitely going to happen, but the calendars are just filling up.
Apart from your role as President, what is Michal Sikora personally passionate about in motor sport?
MS: Motor sport (laughs)! My family has been involved in car and motorcycle sports since the 1950s, including the Dakar Rally. I took part, unfortunately quite briefly, in enduro rallies. My ambitions were greater, but it turned out this way. Now, as President I can do also a lot for Polish and international motor sport.