Czech Truck Prix 2013
After 5 weeks of summer break, the FIA European Truck racing championship is back at Most circuit in the Czech Republic.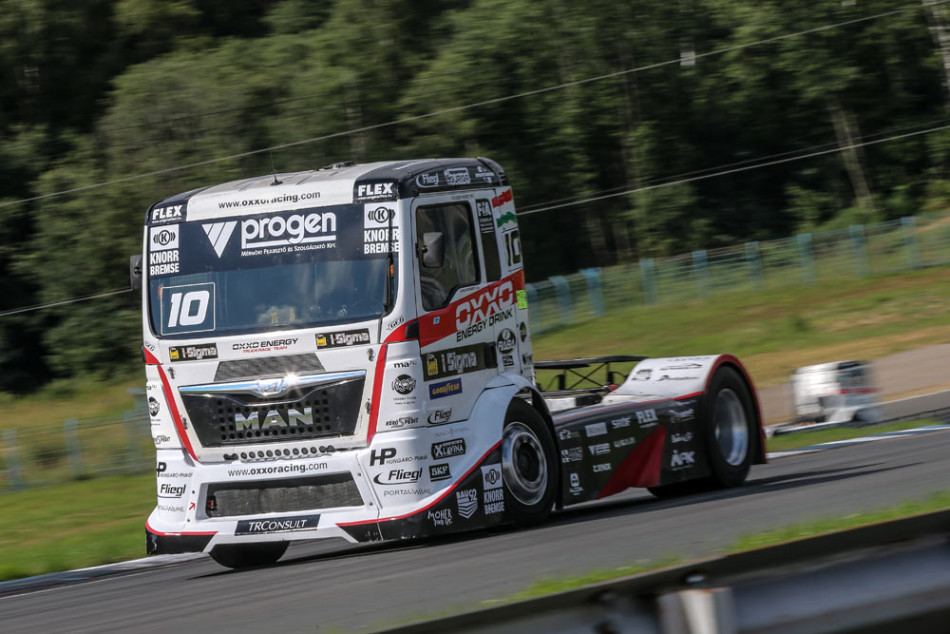 It will be the home event for 3 teams (Buggyra, Frankie Truck Racing Team and MKR Technology), and each team will be represented by a Czech driver: David Vrsecky, Frankie and Adam Lacko Vojtisek!
Due to their frequent testing sessions at Most, the Czech drivers' perfect knowledge of the track will be a major asset. David Vrsecky is currently the best placed of that group, currently with 185 points in the standings, ranked 5th. But each of the drivers will search to optimise this opportunity and try their best to shine in front of their home audience!
But the improvements carried out on the trucks by all teams during the break could create surprises. Last year, two races were won by Antonio Albacete. Jochen Hahn and David Vrsecky triumphed at one race each.
The current classification is still Antonio Albacete at the top with 255 points, with Jochen Hahn 17 points behind the Spaniard. The gap is not very significant, but only four opportunities remain (Most, Zolder, Jarama and Le Mans) to score valuable points.
Since Smolensk, the Hungarian team OXXO has now two drivers in the top 10. Benedek Major (10th) and Norbert Kiss (5th) should be watched closely. At the same time, don't forget the talented German driver Gerd Körber with his Team Schwaben IVECO Truck.
The next round will take place in Belgium at Zolder on 21 and 22 September 2013.