CMSC: GRASSROOTS EFFORT TO HELP YOUNG TALENT
Despite the postponement of a number of motor sport programmes due to the Covid-19 outbreak, the Ceylon Motor Sports Club (CMSC) continues to successfully promote grassroots motor sport across the Asian region, especially through karting slalom and Digital Motor Sport events.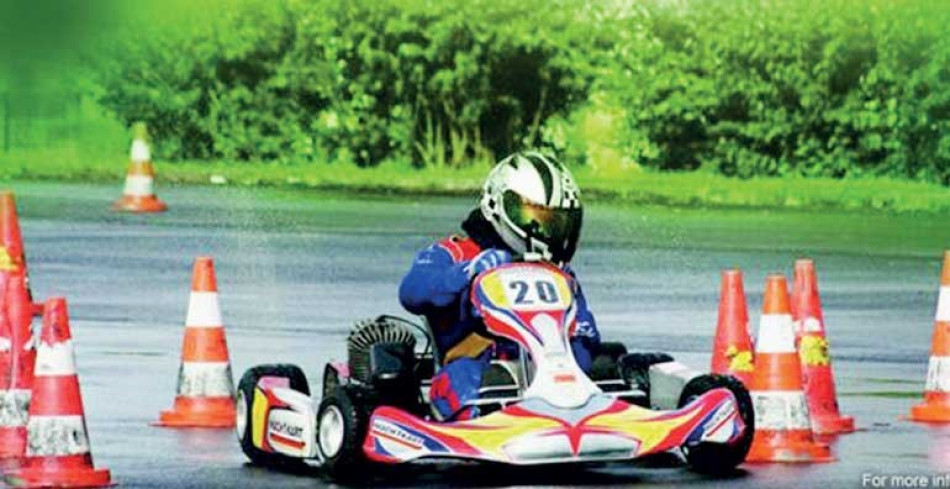 With over 86 years of history, the CMSC main focus has always been grassroots motor sport and its development.
Events such as the karting slalom and "rental karting" take place regularly and "FIA Girls on Track", "Gran Turismo Sport" as well as autocross style events are gaining traction among the youth, with a growing number of participants joining the different disciplines.
"Sri Lanka was one of the first countries who started off with the karting slalom Events, in February 2017, and we have been marketing these events as Inter School Events, which have created a lot of awareness", says CMSC President Niroshan Pereira.
"Also, in a bid to attract more spectators and create an interactive experience, Karting slalom events are often run alongside other National Events, such as drag races", he continues.
Due to the Covid19, the original plans had to be postponed, but the #RaceAtHome esport program has gained a lot of traction, with Sri Lanka and India conducting an "Indo – Ceylon E-Sport Championship", which is broadcast live on YouTube and Twitch and is recognized by both CMSC and FMSCI of India.
Prior to Covid19, the Club has conducted a National Championship, by using 10 Playseats imported via a grant from the FIA, taking them around the country to different cities, and thus promoting this style of racing at a national level.
The Club is solidly convinced that promoting grassroots events means giving young talent the opportunity to raise along the motor sport pathway and ultimately become a role model to all young women and men aspiring a career in the sport.
"Over the past few years, we have seen drivers who commenced in rental karts moved on to Cadet and Junior karters, driving national events, proceed to taking part in Asian Zone karting events as well as taking part in the Rotax, ROK and IAME World Finals."
"We also have had drivers who have taken part in APRC's Asia Cup, Formula 4, and Formula 3 Asia, Porsche Carrera Cup and Lamborghini events.  These drivers who have taken part overseas are now playing a key role as mentors to the youth."
Thanks to a membership program attached to Karting Track, CMSC has a database of youth, where those who use the track more frequently can be identified and offered additional advice and training either to drive or be a marshal.
From a facility perspective, Sri Lanka can be proud of the fact that within its territory exists the Sri Lanka Karting Circuit, which is approximately 1.2km long and has a CIK Homologation. We have conducted an Iame X30 event, which was inscribed as an international event, and we are constantly in discussion with the owners of the track, and series promoters to conduct more International Karting Events in Sri Lanka.
"We have a dedicated team who is constantly evaluating our events, identifying the areas to fine-tune, so that all the stakeholders can get the best out of them, and we can optimize our assets to grow the business", concludes the CMSC President.