CAA Niagara Achieves 2 Stars as Part of the FIA Environmental Accreditation Programme
CAA Niagara has received a 2-star rating from the FIA Environmental Accreditation Programme in recognition of its commitment to making a positive impact on the environment and its communities.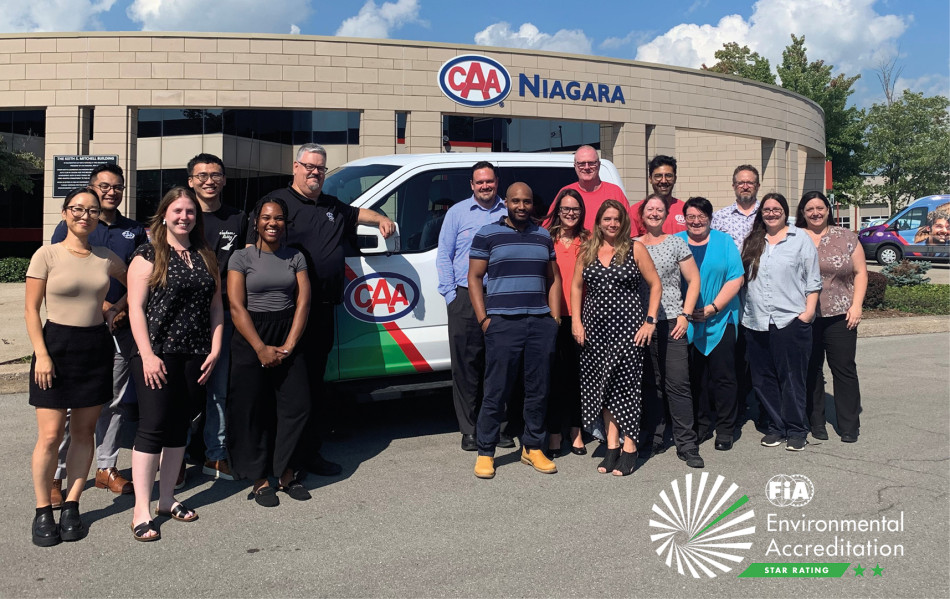 The organisation received the award following a multi-year sustainability investment and improvement programme. 
CAA Niagara first shaped this sustainability approach after participating in the first environment practices assessment of the Canadian Automobile Association (CAA) in 2019. The assessment allowed the Club to measure its sustainability practices against industry best standards and provided insights and opportunities for improvement. Following the assessment, the Club decided to:
Focus on fleet;
Set a vision objectives and goals;
Engage vendors and suppliers;
Grow their environmental culture;
Integrate environmental considerations in business planning.
With these goals in mind, CAA Niagara introduced a major new Club EV event, a member discount for at-home charging stations from Kraun Electric, and added two new EVs and a hybrid vehicle to its fleet. This means that 60% of their fleet is now powered by propane, electric, or hybrid technologies. 
CAA Niagara staff were also encouraged to participate in the organisation's environmental and sustainability activities through the establishment of a Green Committee. 
Upon receiving the FIA's recognition, CAA Niagara President and CEO Peter Van Hezewyk said: "Attaining the 2-star certification from the FIA Environmental Accreditation Programme marks a significant achievement for CAA Niagara. We are deeply grateful and immensely proud of the dedication exhibited by our team to attain this level of recognition. This accomplishment underscores our commitment to sustainability, and we remain resolute in our mission to create a positive influence on both the environment and our communities. As we forge ahead, we are determined to stretch our limits and consistently strive for excellence on our sustainability path."