Building the Community's Capacities: FIA University Launches Online Initiative FIA Stay Tuned
In the context of the current global health crisis, the FIA is more than ever determined to keep its Community together and give its Member Organisations the tools to build capacities and share valuable experience in these challenging times. The new ambitious FIA Stay Tuned online programme launched by the FIA University will accompany FIA Member Organisations and help them turn obstacles and upheavals of today into opportunities for tomorrow.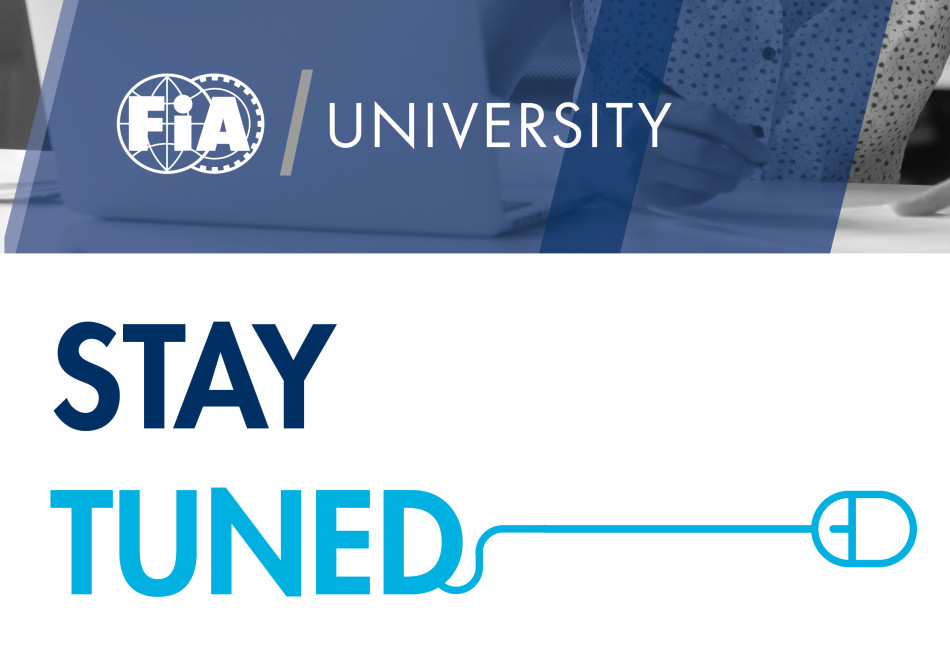 'How to strategically plan for the future in an uncertain environment?', 'How to build effective leadership to bring out the best of a team?', 'How to better communicate and lead innovation during and after the crisis?', FIA Members are faced with many questions as they have to adapt to and prepare for an uncertain and challenging economic future. To guide them through this crisis, FIA Stay Tuned will give them access to a first-class international training experience developed in collaboration with experts from FIA Clubs and the ESADE Business School. The online programme, fostering interactions and exchange, will combine academic training and Members' expertise with opportunities to discuss and share best practices.
Over 220 executives and managers from 64 Member Organisations have registered for the free-of-charge programme within just a few days. This high participation rate shows how important it is for the FIA to provide its Member Organisations with the tools allowing them to network and share experiences as they are developing new solutions to continue to serve their members and communities.  
Taking place over five weeks from 6 April to 8 May, the programme will be comprised of ten online sessions  dealing with key topics such as 'Innovation', 'Leading self and leading others', 'Strategic planning under harsh conditions', and 'Effective communication'. 
As the initiative aims to help Member Organisations prepare for a changed future, the programme will also invite them to think 'outside the box', exchange and share ideas on an 'Innovation project' they would like to launch in their organisation. With the aim to encourage participants to translate ideas into effective actions, the last session will be dedicated to the presentation of these projects.
The FIA University allies both training and experience-sharing through tailor-made programmes for the FIA Member Organisations. Innovative outcomes generated by the FIA Stay Tuned initiative will be shared across the FIA Community to enable the Federation to offer its Members increased support to overcome the current crisis.
About the FIA University:
The FIA recognises the essential role of training as a key factor in achieving strategic goals and has created the FIA University to help its Members achieve their full potential. The FIA University aims to strengthen Member Organisations on a national, regional and global level and to share and create new knowledge and leadership. Programmes are developed in collaboration with leading universities around the world and give Clubs access to expert faculty as well as FIA Club experts willing to share their subject mastery with the FIA Community.