Bryce Pillay wins the FIA Rally Star R.A.C.E Award
The special communication award put in place through a collaboration between the FIA and ESE Entertainment's Digital Motorsports has been won by the South African driver.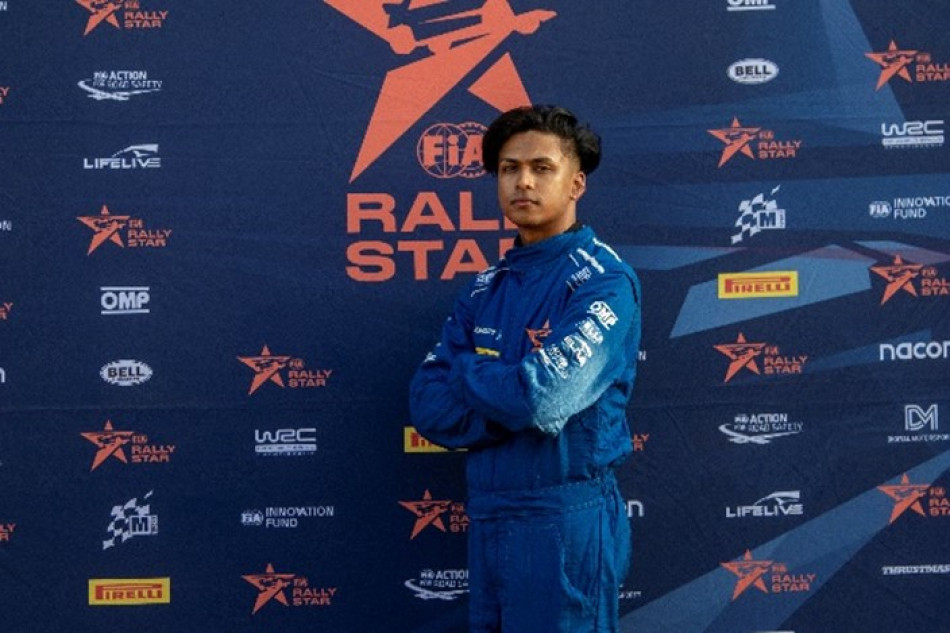 The 28 competitors including five female drivers of the African Final were not only judged on their performance on track and on the simulator, but they were also evaluated on their communication and social media skills. The assessment criteria for the R.A.C.E. Award were defined by Digital Motorsport as Reach, Attract, Community and Engagement.
As the competition was launched at the Zwartkops Raceway in Pretoria, South Africa, the local driver won an amazing prize, comprising one Playseat® Trophy chassis, one Thrustmaster T300 Ferrari Integral Racing Wheel Alcantara Edition and pedals, one Thrustmaster Gaming headset, one set of OMP Race gloves and one copy of the WRC 10 game.
Rob King, Co-Founder of Digital Motorsports, the idea of the R.A.C.E Award is to broaden the appeal of the FIA Rally Star initiative through digital engagement. He commented, "Digital Motorsports is delighted to announce Bryce as our first ever winner of the R.A.C.E Award. The award was about showcasing the talented drivers of the FIA Rally Star African Final, creating and engaging with a strong community of supporters. It was created to help the drivers understand the ever-growing importance in motorsport to not only be the fastest driver but also to have a strong online media presence. Social media is now the number one way to engage with the new generation of fans, especially in a world where it is now expected that drivers be more accessible to fans. We hope that this challenge helped all the drivers grow in confidence and over the course of the competition got more comfortable showing their personality and sense of fun."
Jérôme Roussel, FIA Rally Star Project Leader commented: "We are grateful to have Digital Motorsport as one of our partners for the FIA Rally Star events. The R.A.C.E Award was introduced to promote digital communications and Esports, both important components of modern motorsport. This type of initiative will give us the opportunity to grow and develop the number of participations for the upcoming FIA Rally Star events."