BIHAMK DEVELOPS INTERACTIVE EV CHARGING STATION MAP
FIA Member Club the Bosnia and Herzegovina Automobile Club (BIHAMK) has developed an Interactive EV Charging Station Map, available to all internet users (members and non-members, in the country and abroad). Established in 2020, this interactive map — the first digital map of its kind for electric vehicles in the country — aims to facilitate travel for foreign and domestic electric vehicle users within Bosnia and Herzegovina.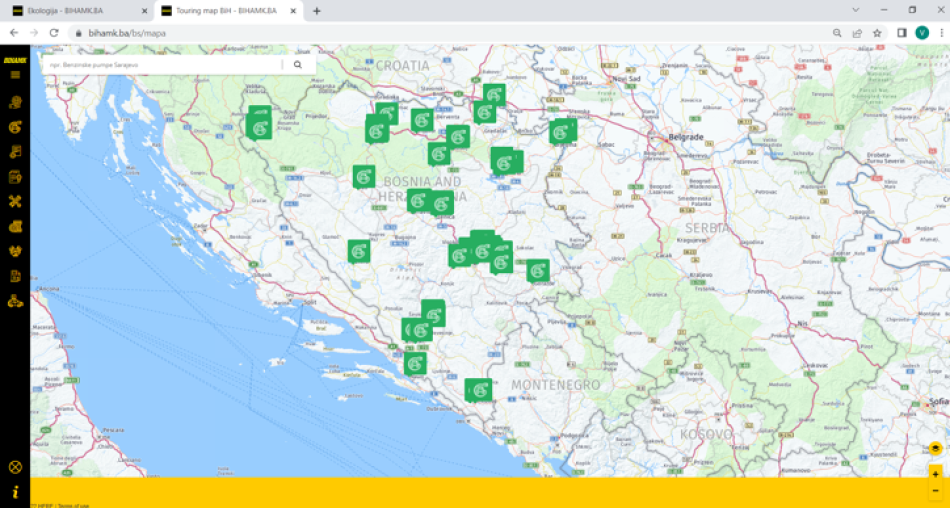 Due to the fact that Bosnia and Herzegovina accounts for a very small share in the global electric vehicle market and that electric mobility in the country is still in the initial phase of its development, BIHAMK's Interactive EV Charging Station Map has proven to be an extremely useful tool, especially for electric vehicle users from abroad who plan their road trips in or through Bosnia and Herzegovina.
The map displays the locations of all charging stations in the country. Clicking on the EV charging station symbol reveals all relevant contact and technical details on the selected station: precise address, contact information, working times, whether or not it is for public use, location description, maximum charging power and the number of connectors.
BIHAMK has received very positive feedback from map users who describe it as "user-friendly, convenient and readily available". The map can be easily replicated by all FIA Mobility Clubs with an internet presence.
BIHAMK's Interactive EV Charging Station Map, which is the latest project to be submitted to FIA Region I's Alternative Fuels Observatory, can be accessed here.