Bahrain Motor Federation (BMF) hosts wide-ranging motor sport course for youth
Under the patronage of BMF President and FIA Vice President for Sport for MENA, His Excellency Shaikh Abdulla bin Isa Al Khalifa, the Bahrain's ASN hosted recently a motor sport induction course for secondary level Bahraini students in the industrial branch.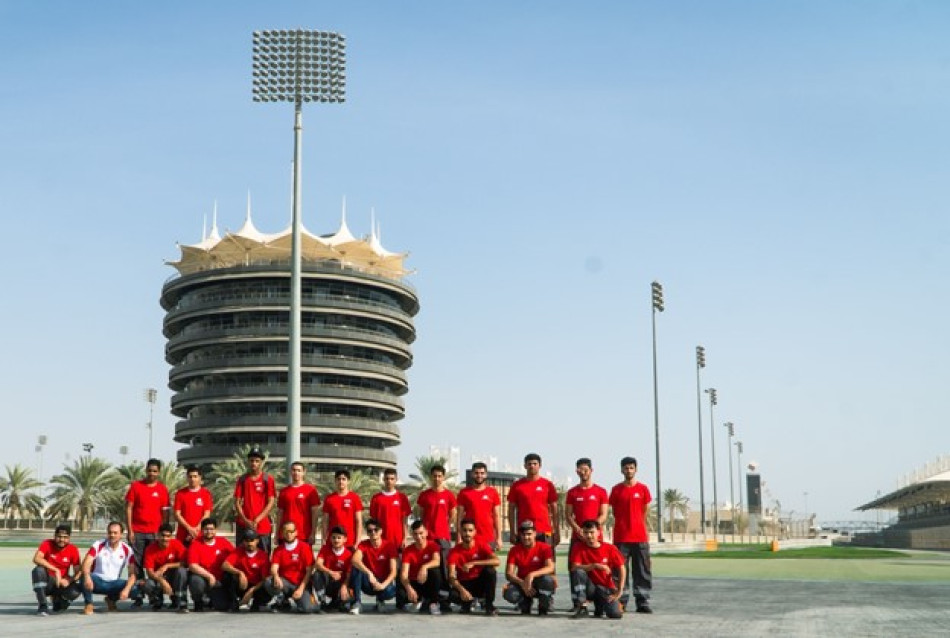 Twenty-eight youngsters aged 17 and 18 years old took part in the eight-week programme, which was conducted in cooperation with Bahrain's Ministry of Education (MOE) and Bahrain International Circuit (BIC), "The Home of Motorsport in the Middle East".
The course aimed at introducing the Kingdom's youth to motor racing and educating them on the many aspects that go into the running of events.
Shaikh Abdulla bin Isa Al Khalifa commented: "It was a great pleasure to have this group of aspiring young Bahrainis take part in this extensive programme.
"Our main objective along with the MOE and BIC was to educate them on the basics of our sport and expose them to everything that is associated with the industry.
"We hope that this has piqued their interest in the wide world of possibilities in motor racing and may it help guide them to achieving their future goals, which could be a career in motorsport or elsewhere.
"We look forward to building on the success of this programme and hosting similar courses in the future."
As part of the programme, the students learned basic marshall training, were given hands-on lessons on karting engines and logistics, and learned more about circuit racing and drag racing cars as well as 4x4 vehicles and off-road racing techniques.
Furthermore, the students undertook a course on motorsport mechanics, giving them an invaluable and all-encompassing experience that they can take with them as they continue their higher education.
Also as part of the event, the Bahraini youth enjoyed some leisure time at BIC's world-class grassroots motorsport facility, Bahrain International Karting Circuit, where they were able to suit up and sample BIKC's fleet of nine-horsepower karts.
The students took part in some races and were later presented with gifts courtesy of leading Bahraini retailer Al Hawaj.
The BMF then took them for a tour to the Sakhir headquarters of global racing helmets manufacturing giants Bell Helmets, to local automotive repair shop Aryan Xtreme Motorsports, and around BIC's facilities, during which they enjoyed a lap around the circuit's 5.412-kilometre track—the same raced on by Formula 1 and other leading championships.
At the end of the course, the students were presented with certificates of participation in a ceremony by BIC Chief Executive, His Excellency Shaikh Salman bin Isa Al Khalifa, on behalf of BMF President and FIA Vice-President for Sport for MENA, His Excellency Shaikh Abdulla bin Isa Al Khalifa.