From Auto #18: Show of strength
Geneva Motor Show President Maurice Turrettini on why the event remains a huge draw for manufacturers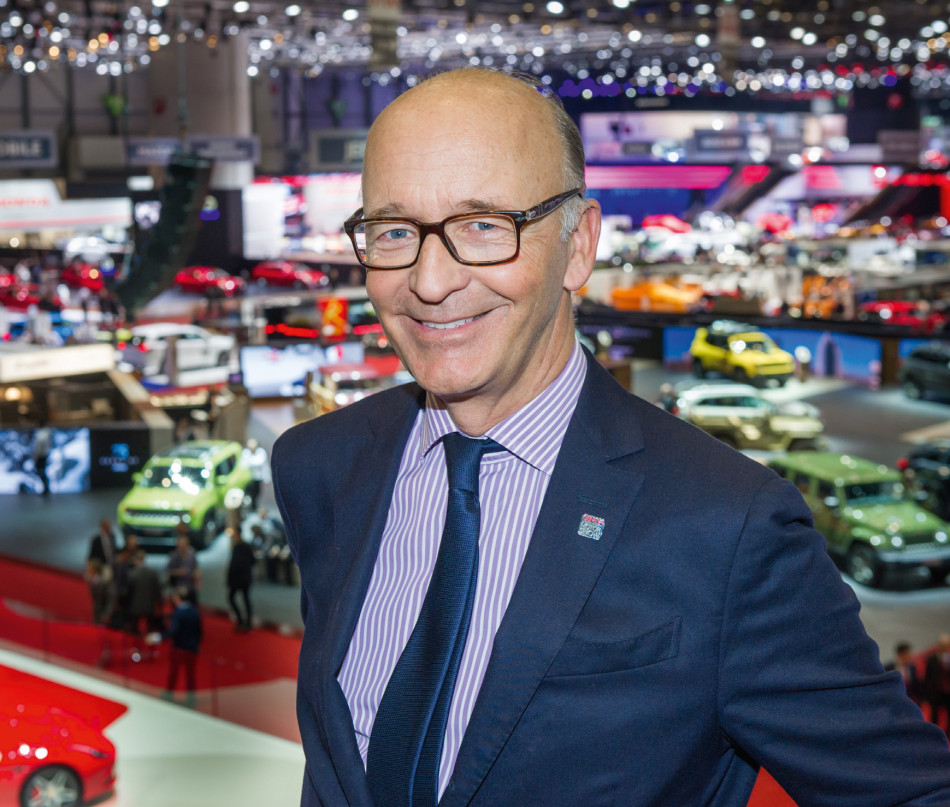 Click here to read the full Auto #18 magazine.
Q: Is the 2017 Geneva Motor Show as popular with car manufacturers as in previous years?
A Yes, absolutely; once again all the important car manufacturers will this year be present in Geneva. In addition, we welcome numerous luxury car manufacturers and designers as well as high-class tuners to give a complete overview of the car industry, including niche products.
Q: Manufacturers are increasingly appearing at tech-focused events like the Consumer Electronics Show – how does this affect traditional motor shows like Geneva?
A I don't know how it affects other shows. It definitely does not affect Geneva. The fact that manufacturers meet their technical partners and suppliers at professional shows – like CES – does not exclude their participation in 'traditional' motor shows, where they meet the media and primarily their customers.
Q: Why are motor shows still popular for car launches when manufacturers could reach a larger audience online?
A A car launch is a three-dimensional experience. A car needs to be discovered with all the senses; the sense of seeing, of hearing and even the sense of odor. An online presentation remains two- dimensional. It is for sure a great teasing tool. However, only a get-together in real life can really attract one.
Q: Has there been a big change in the way manufacturers are using the show in recent years?
A While a few years ago the manufacturers simply focused on new car models, today they strongly convey their brand philosophy and their e orts in research and development. This often goes with an interactive and global experience. The motor show is an opportunity for the exhibitors to strengthen their image... much more than simply present and 'sell cars'. Once again, it is all about emotions.
Q: How is the show embracing modern technology?
A We focus on our exhibitors, they are our priority. We want them to get the best communication platform possible in Geneva for the most powerful media coverage. Their booth is the centre place where modern technology is displayed and explained. Therefore we are rather careful with the organisation of special exhibitions in the framework of the show. Although we have some ideas and projects...
Q: Is the future bright for the event?
A I think we have some very convincing arguments for the future: a neutral, easily accessible place in the heart of Europe without any homeland car production; a human-sized exhibition: all seven halls are under one roof; and finally the 'Swiss' label in terms of reliability, quality, cleanliness and safety. Yes, I see the future is bright for the event.