This page contains archived information and may not display perfectly
APRC - 2015 China Rally Longyou - Preview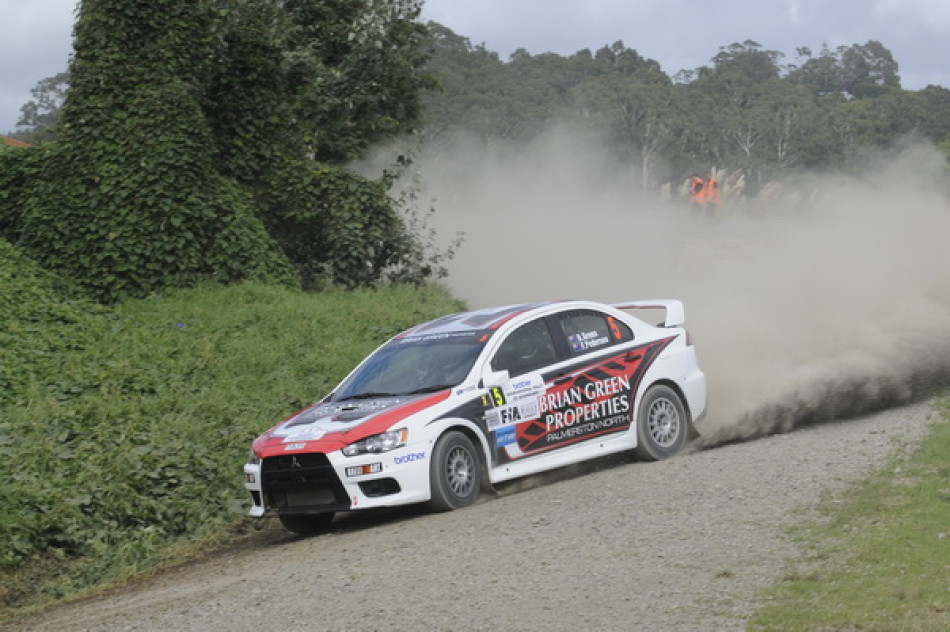 General:
China Rally Longyou 2015
Dates: 30 October – 1 November, 2015
Non-APRC competitions run in conjunction: CRC – round 5
Start of Reconnaissance period: 0830hrs, Wednesday 28 October
Route:
Total distance: 652.99 km
Stage (competitive) distance: 230.04 km
Total number of Stages: 13
Number of different stage venues: 7
Longest stage (name and distance): SS8/11 Da Jie (25.20 km)
Leg 1(Part 1)
First car due at TC0 1330 hrs Friday 30 October
Anticipated time of first car into overnight parc fermé on Friday 1440 hrs
Leg1 (Part 2)
First car due at TC1B 0735 hrs Saturday 31 October
Anticipated time of first car into overnight parc fermé on Saturday 1617 hrs
Leg 2
First car due at TC 7E 0725 hrs Sunday 1 November
Anticipated time of first car into final service on Sunday: 1422 hrs
Superspecial (if any): Shi Yuan Super Special Stage, run once on Leg 1(Part 1) (SS1)
Ceremonial Start (if any – time and location): Rong Chang Square, 1045 hrs Friday 30 October
Service Park location(s): Long Xiang Lu (Longyou City – riverside)
Shakedown location : Shi Yuan Super Special Stage, 1530 hrs Thursday 29 October
Administration:
Telephone Country Code: +86 -570- local number
Likely weather conditions: The weather in November in Longyou is cool with average temperature about 17 ºC, and average relative humidity about 77%. Little rainfall is expected in October.
Local standard time: GMT +xx GMT+8
Sun Rise (31 Oct) : Approx 0616 hrs
Sun Set (31 Oct): Approx 1720 hrs
Location of Rally Headquarters: Longyou Westlake Hillview International Hotel NO.1, Rongchang East Road, Longyou , Zhejiang Province 324400 CHINA
Location of Media Centre 4/F, HQ hotel 0900 hrs-2100 hrs, 27 Oct - 1 Nov 2015
General email contact and website for the organisers: Mr.Dai Xiaodong Email: fasc.daixiaodong@aliyun.com Website: www.autosports.org.cn
General media contact for the rally: Miss Ji Rongyou Email: 67137029@163.com
Location of overnight Parcs Ferme: Rongchang Road, Longyou County, Zheijiang near the Rally Headquarters (1.6km to HQ, 200m to SP)
Description:
Longyou, is one of the counties of Quzhou City, Zhejiang Province, and is an important traffic centre connecting adjacent areas. It is about 400 km from Longyou to Shanghai, the largest city of China, 200 km from Longyou to Hangzhou, the capital city of Zhejiang Province, and about 300 km from Longyou to Ningbo, which has the 15th largest container harbour in the world. It is 2236 years since the foundation of Longyou County.
There are cultural relics at municipal, provincial or national level throughout the region. The Longyou Folk Center in Jiming Hill which showcases ancient buildings of the Ming and Qing Dynasty; other notable tourists sites are the Great Bamboo Sea of West Zhejiang; the ancient Zhaoqing Temple of the Tang Dynasty, and the relatively recently discovered Longyou Grottoes – a series of man made caves. As they were in previous years, the shakedown stage and SS1 are all held at the Shiyuan Motorsports Complex.
The special stages on Leg 1(Part 2), and Leg 2 run through bamboo forests. The APRC drivers championship has effectively been won in Japan by Team MRF driver Pontus TIDEMAND with his codriver Emil AXELSSON taking the codriver honours. The manufacturers award has been won by Skoda. The Asia Cup championship is lead by Immens Motorsport driver Hitoshi TAKAYAMA, 15 points ahead of 2nd placed Micheal YOUNG of Cusco Racing. The final round of Asia Cup 2015 will be in India mid December. Mathematically it is possible for any of the top five drivers to take this title.
Asia Pacific Rally Championship for Drivers – points table after Round 5 – Rally Hokkaido
| | | | | | |
| --- | --- | --- | --- | --- | --- |
|   | DRIVER | CO-DRVER | TEAM | VEHICLE | POINTS |
| 1 | Pontus TIDEMAND | Emil AKELSSON | Team MRF | Skoda Fabia S2000 | 186 |
| 2 | Gaurav GILL | Glen MACNEALL | Team MRF | Skoda Fabia S2000 | 104 |
| 3 | Michael YOUNG | Malcolm READ | Cusco Racing | Subaru Impreza WRX | 90 |
| 4 | Subhan AKSA | Nicolas ARENA | Bosowa Rally Team | Mitshubishi Evo X | 44 |
Asia Cup –points table after Round 2 of Asia Cup – Rally Hokkaido
| | | | | | |
| --- | --- | --- | --- | --- | --- |
|   | DRIVER | CO-DRVER | TEAM | VEHICLE | POINTS |
| 1 | Hitoshi TAKAYAMA | Hideki TAKEYABU | Immens Motorsport | Subaru Impreza WRX | 57 |
| 2 | Michael YOUNG | Malcolm READ | Cusco Racing | Subaru Impreza WRX | 42 |
| 3 | Gaurav GILL | Glenn MACNEALL | Team MRF | Skoda Fabia S2000 | 39 |
| 4 | Fan FAN | Junwei FANG | Sem Wan Yu Rally Team | Soueast Lancer EX | 29 |
| 5 | Dineh DEHERAGODA | Shafraz JUNAID | Advent Rally Sport | Mitsubishi Lancer Evo X | 29 |
| 6 | Sanjay TAKALE | Sean GREGORY | Cusco Racing | Subaru Impreza WRX | 0 |
| 7 | Subhan AKSA | Nicola ARENA | Bosowa Rally Team  | Mitsubishi Lancer Evo X | 0 |
FIA Asia Pacific Rally Cup powered by Würth – Leading drivers points table after Round 5
| | | | | |
| --- | --- | --- | --- | --- |
|   | DRIVER | COUNTRY | VEHICLE | POINTS |
| 1 | Pontus TIDEMAND | SWE | Skoda Fabia S2000 | 186 |
| 2 | Gaurav GILL | IND | Skoda Fabia S2000 | 104 |
| 3 | Michael YOUNG | NZL | Subaru Impreza WRX | 84 |
| 4 | Jean-Louis LEYRAUD | FRA | Skoda Fabia S2000 | 56 |
| 5 | Subhan AKSA | IDN | Mitsubishi Evo X | 43 |
| 6 | Hitoshi TAKAYAMA | JPN | Subaru Impreza WRX | 39 |
| 7 | Atushi MASUMURA | JPN | Mitsubishi Evo X | 28 |
| 8 | Fan FAN | CHN | Soueast Lancer EX | 23 |
Website: www.fiaaprc.com