ANWB launches Europe Travel Guide
Since the beginning of May, holidaymakers can check on the Royal Dutch Touring Club ANWB website if they are welcome in the holiday country of their choice and which restrictive conditions apply as a result of the COVID-19. This Travel Guide offers an up-to-date overview of 20 European countries with all relevant information for a successful stay.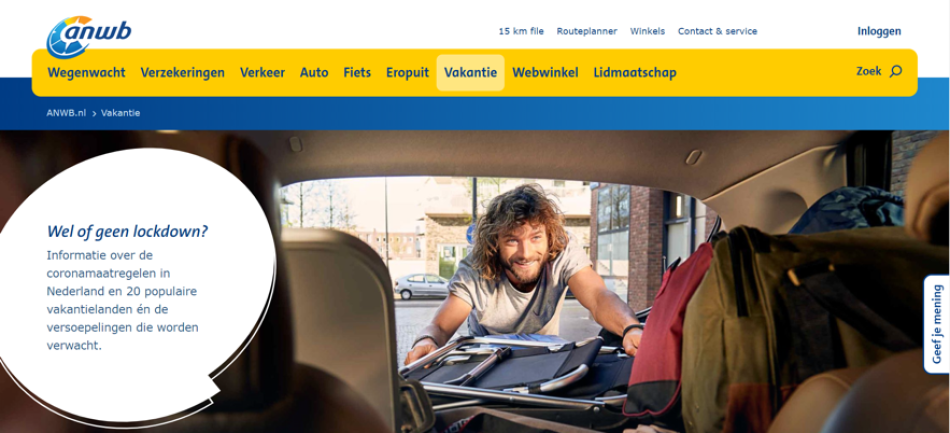 The Royal Dutch Touring Club ANWB has successfully launched – with almost five million views as of 2 June – a Europe Travel Guide enabling travellers to review visiting conditions in the target countries. 
Visitors can access a detailed overview per country, including safety conditions and the local measures taken to address the crisis. Information can also be found about accommodation options, places of interest, and restaurants and bars.
As many countries relax their lockdown measures, the ANWB members have many questions about holiday options. To have the latest information, members can subscribe to receive email alerts about changes to the listed measures. 
The guide is monitored daily, so that travellers know exactly what to expect at their destination at anytime, by using many sources, including the FIA Region I COVID-19 Monitor, government websites, campsite owners, international tourist offices, their own members as well as contact centers across Europe.
The ANWB Europe Travel Guide is only available in Dutch. For more information about this action, you may contact Mrs Aleid Lieshout, ANWB Club Correspondent and International Relations Communications Executive.