ANETA SIGNS INTER-INSTITUTIONAL COOPERATION AGREEMENT TO REDUCE TRANSPORT'S ENVIRONMENTAL IMPACT
On 19 January, FIA Member Club the Automóvil Club del Ecuador (ANETA) and the Ministry of Energy and Mines signed an Inter-institutional Cooperation Agreement to reduce the environmental impact generated by land transport and encourage efficient driving.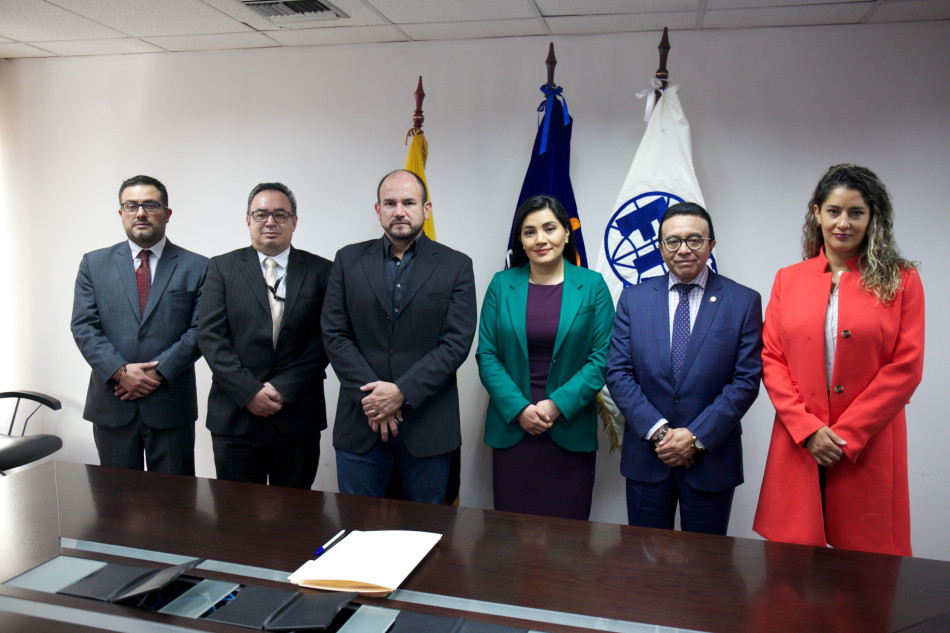 The agreement was signed by ANETA General Manager Gorki Obando U. and Ecuador Vice Minister of Electricity and Renewable Energy Enith Carrión. The meeting also involved ANETA Head of Sustainable Mobility Ana Gabriela Dávila, National Schools Director Fabio Tamayo and Energy Distribution and Commercialisation Undersecretary Patricio Villavicencio.
The main objective of this agreement is to reduce the environmental impact generated by land transport through two axes: sustainable mobility and efficient driving.
"The signing of this agreement is very important because it goes hand in hand with our policies on energy efficiency, transport and sustainable mobility, which are oriented towards environmental care and energy savings", stated Vice Minister Enith Carrión.
Gorki Obando U. thanked the authorities for being open to this kind of projects. He also said: "This agreement will help us strengthen the inter-institutional relationship between public and private entities. And above all, it will help us reach our environmental objectives and commitments."