The AMSS commemorates road traffic victims
On 16 November 2013, the World Day of Remembrance for Road Traffic Victims was commemorated at the Faculty of Transport and Traffic Engineering at the Novi Sad Academy, in Belgrade, Serbia.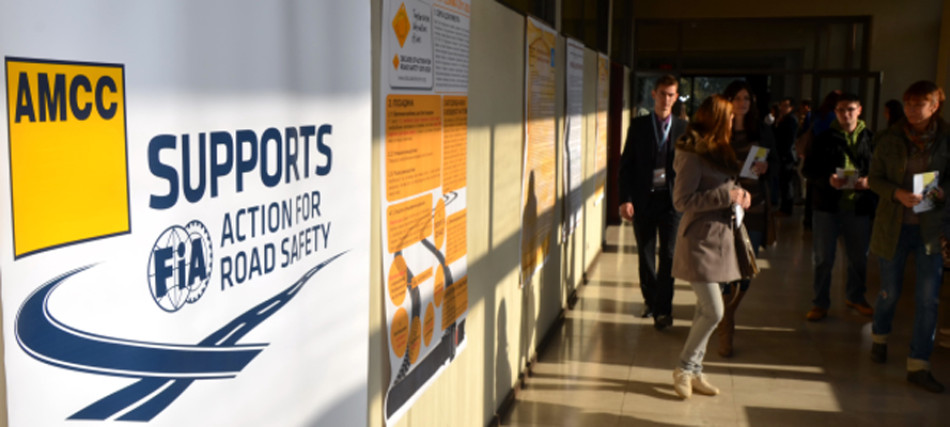 More than 200 participants, including high level representatives from governmental and non-governmental organisations, attended the event. Many of the participants signed a Declaration on Road Safety, sending a message that aims to raise awareness of the importance of road safety. The participants were also keen to highlight that it is possible to reduce the consequences of road accidents by taking appropriate action in a timely manner. Road traffic injuries following an accident can be predicted and prevented. The event was especially relevant due to the fact that there have been 521 road fatalities recorded in the first ten months of 2013, accompanied by 15,375 serious or slight injuries from road accidents.  
The Auto-Moto Association of Serbia (AMSS), as one of the leading stakeholders contributing pro-actively to the improvement road safety in Serbia, also played an active role at this event. The AMSS has been committed to road safety activities, among which the most effective are the children's traffic education contest, helmet campaign, free technical inspections of vehicles, road inspections and actions for safer road infrastructure. 
The AMSS hopes that the entire professional community, all institutions and individual road users will make extra efforts to significantly improve road safety in Serbia in the future.