This page contains archived information and may not display perfectly
Al-Attiyah heads the entry for the MERC round three in Kuwait
Nasser Saleh Al-Attiyah heads the entry for the 26th Kuwait International Rally, round three of the 2022 FIA Middle East Rally Championship (MERC).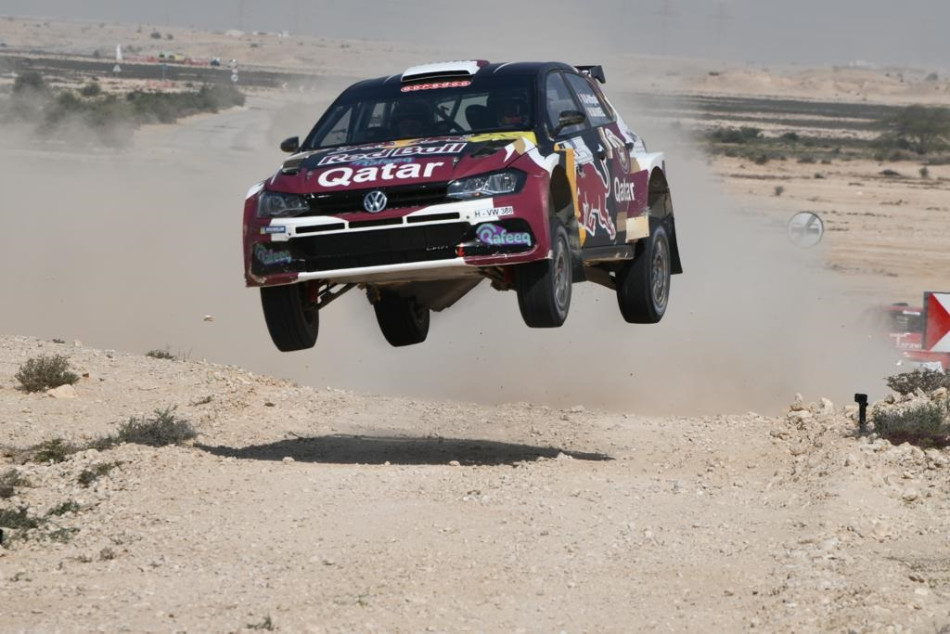 The three-day event (March 17th-19th) is being organised by the Kuwait International Motorsport Club (KIMC) in co-operation with the Kuwait International Automobile Club (KIAC). It is being held under the patronage of His Excellency Ali Husain Ali Al-Mousa, Minister of Public Works and Minister of State for Youth Affairs.
Al-Attiyah teams up with regular French co-driver Mathieu Baumel in an Autotek Volkswagen Polo GTI and will be aiming to extend his MERC series lead and win the Kuwait International Rally for an eighth time. Competitors from eight nations will take part in the first Kuwait Rally to be held since 2018.
But the Qatari faces a fierce challenge from seven Rally2 entrants and a further eight MERC2 teams, who will contest 10 special stages in the southern Kuwaiti deserts.
Fellow Qataris, Abdulaziz Al-Kuwari and Khaled Al-Suwaidi, drive a pair of Škoda Fabias, and 1993 series runner-up Nasser Khalifa Al-Atya wheels out his trusty Ford Fiesta.
Kuwait's Meshari Al-Thefiri dominated the MERC2 category at the recent Qatar International Rally, but the defending showroom category champion makes the step up to the RC2 class for his home rally.  He will drive a Škoda Fabia R2 Evo for the first time, the Kuwaiti again teaming up with Qatar's Nasser Al-Kuwari.
Oman's Abdullah Al-Rawahi currently holds second place in the points' standings behind Al-Attiyah and he wheels out his similar machine with Jordan's Ata Al-Hmoud reading the pace-notes.
The Jordanian duo of Ihab Al-Shurafa and Issa Abu Jamous are the early pace-setters in this year's MERC2 category and the duo will lock horns again in Kuwait in their Mitsubishi Lancer Evo IXs.
Competition comes from Oman's Zakariya Al-Aamri, fellow Jordanian drivers, Shadi Shaban and Khalid Juma, and Kuwait's Jassim Al-Muqahwi, Mohammed Al-Thefiri and Yousef Al-Dhafeeri.
Kuwait's Emad Bukhamseen is the new chairman of the organising committee alongside members, Issa Hamzeh, Mohammed Bukhamseen, Garbis Karzelian, Clerk of the Course Hamad Marafie, Hamad Al-Saif, Meshari Al-Sabti and Fuad Abu Arja.
Rally headquarters, the service park and start and finish podiums will be based at Kuwait Motor Town.
For further information, please consult the KIMC website and the MERC section on fia.com.
Photo caption: N. Al-Attiyah/M. Baumel in action in Qatar last month.