ADAC Rallye Deutschland : five reasons to get excited !
This week's ADAC Rallye Deutschland is the first pure all-asphalt round of the 2012 FIA World Rally Championship. The Trier-based event is one of the toughest and most entertaining WRC rounds of the season.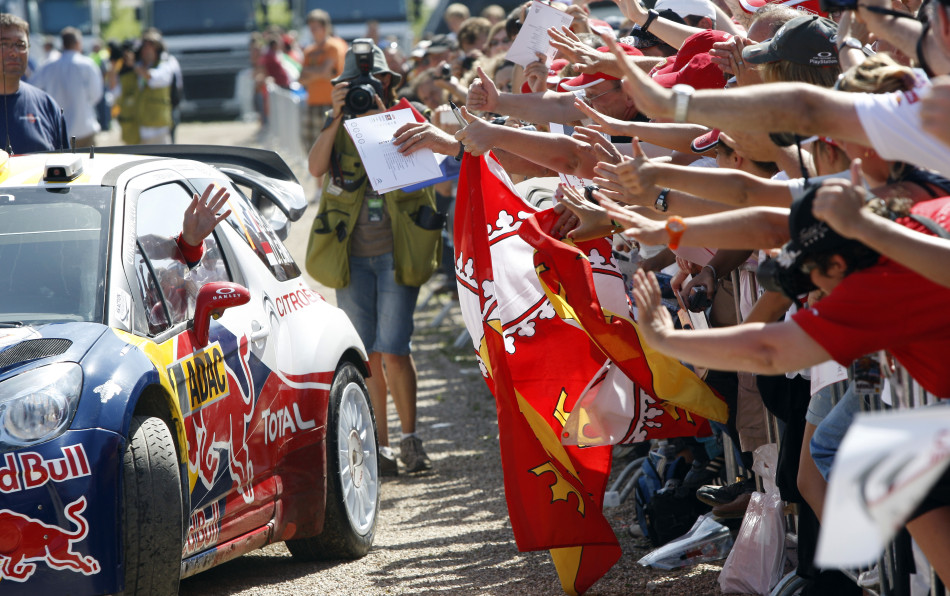 Five reasons why the ADAC Rallye Deutschland will be one of the highlights of this year.
1: Loeb out for revenge
After eight straight wins, superstar Frenchman Sebastien Loeb was leading and looking good for victory in Germany last season until a Panzerplatte puncture put paid to his hopes of another win. Nine out of 10 wouldn't be bad, though. And WRC.com users don't think anybody can stop the Alsatian from just over the border this week.
2: Ford on the attack
Ford has never won Germany's round of the WRC - but, according to the British-based team, they have never been so well prepared for three days through the vineyards, military and countryside roads of the Mosel valley. Jari-Matti Latvala is sure the Fiesta RS WRC can match the Citroen DS3 WRC this week. Let's see.
3: WRC Academy race is hotting up
After the fastest and slowest gravel rallies, the WRC Academy crews make their 2012 debut on asphalt in Trier. Series leader Elfyn Evans arrives in fine form after a strong class win in the British Rally Championship last weekend. Aussie driver Brendan Reeves and Evans' fellow Brit Alastair Fisher will be hot on the leader's heels, however.
4: NASCAR's in town
The Circus Maximus stage, which brings ADAC Rallye Deutschland to a close on Sunday, is always an absolute must for fans, but this year there's even more reason to watch in Trier. Former Formula One driver Patrick Friesacher will take Red Bull's NASCAR around the stage, with one lucky fan sitting alongside. Expect plenty of noise and tyre smoke...
5: The old boys are back
If you're out on the stages in Germany this week, stick around a while longer - there's a treat in store. Once again the ADAC Rallye Deutschland will include a wide variety of historic cars following the main event, these include Stig Blomqvist in an Audi Quattro E2 and the first ever world rally champion (crowned in 1979) Bjorn Waldegaard driving a Mercedes 450 SLC.