ACL CRISIS RESPONSE: ASSISTING TRAVELLING MEMBERS
As a result of the Covid-19 outbreak, Clubs travel and tourism activities are highly affected. With members travelling all over the world, Club travel departments have been particularly affected by Covid-19. The FIA Region I office interviewed Felix Thill and Marta Vazquez Rodriguez from travel department of the Automobile Club du Luxembourg (ACL).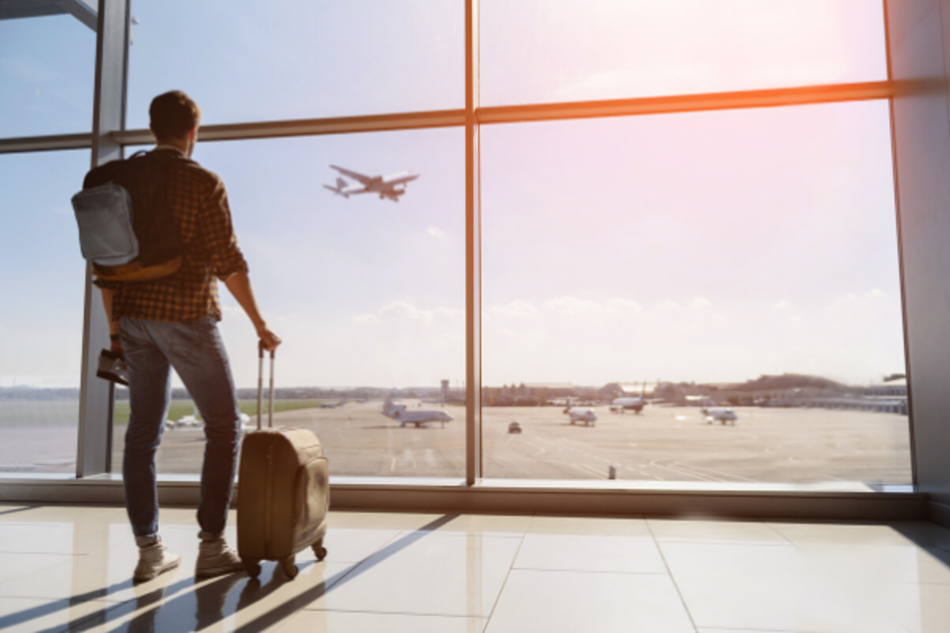 What are the consequences of the crisis for your daily work?
"We had to cancel a lot of trip offers. For the moment, we have cancelled every trip offer until the 30 April 2020 except for China for which we cancelled all the trips until 30 of June 2020. The crisis will cause a big loss in revenue, as April and May have always been popular months.
We were confronted with the virus from the very beginning, as we had a series of trips to China on offered from March to October. In the beginning, we thought that it would only be a regional problem in Hubei, but the virus quickly spread and we received more and more calls from worried members. We fear that the situation in China is not completely over, so we may cancel all trips to China this year. Our partner is currently negotiating with local partners to postpone some of the trips to next year.
The Luxembourgish government has also recently decided that citizens, who booked a trip via a travel agent, can only be refunded after the crisis is over. This measure has been taken in order to financially protect the travel agencies and tour operators."
What other measure has ACL's travel department taken until now?
"We also had to interrupt an ongoing trip in Argentina, where we organised an early return of the group. We will decide about the fate of each trip we offer 2 months in advance at the latest.
Since 16 March, our department is working from home. Also, due to the health restrictions, our board decided that 50 % of our call centre staff should work remotely: our IT department provided them with the necessary infrastructure so they can still provide the usual ACL service 24/7."
What are the main questions you receive from your customers/members?
"We received a lot of phone calls and e-mails from concerned members. Some of them only want to gather information (whether their trip will take place), but most want to know how to cancel. Before the quarantine, it was difficult to tell them they could not be refunded if they decided to cancel. Unfortunately, a lot of fake news about the situation in China complicated the situation. However, since March 16, Luxembourgish citizens are advised to stay home and to avoid every non-necessary trip. Members or customers, who have a trip starting as of June, will currently not be refunded (a decision on these trips will be made in the next weeks). We also noticed a lot of misunderstandings with travel cancellation insurance. A lot of people thought that they could get a full refund before the travel advice had been announced."
What have you communicated with your members?
"Every member/customer, who booked a trip until the 30 April, has been individually informed about the cancellations of their trip. On our website, we also published a statement regarding the current situation. We still get some e-mails and phone calls from members regarding the situation in general or questions related to their trip, which we try to answer as fast as possible."
Any lessons learned already from the current situation?
"It is difficult to anticipate such a crisis. However, we will be better prepared in terms of crisis communication in the future. We learnt that people are very sensitive to the slightest crisis and that in the future we have to give even more thought to the potential risks of a destination.
In order to increase member satisfaction and better alert our members we suggest creating together with all the Clubs a common "travel safety app". This application could send push notifications with alerts like strikes, political crisis, natural disaster and many other threats to better inform members regarding a crisis. Also, it could include governmental advice and special security recommendations for each country. A common travel insurance (cancellation, luggage and medical) could also be envisaged. Together with the other clubs, we are a big international community and if we put our efforts together, we could offer members added value."