ACA OFFERS ONE-YEAR MEMBERSHIP TO RED CROSS VOLUNTEERS
The Automobile Club of Andorra (ACA) announced that it will provide each Andorran Red Cross volunteer with a one-year membership card for free.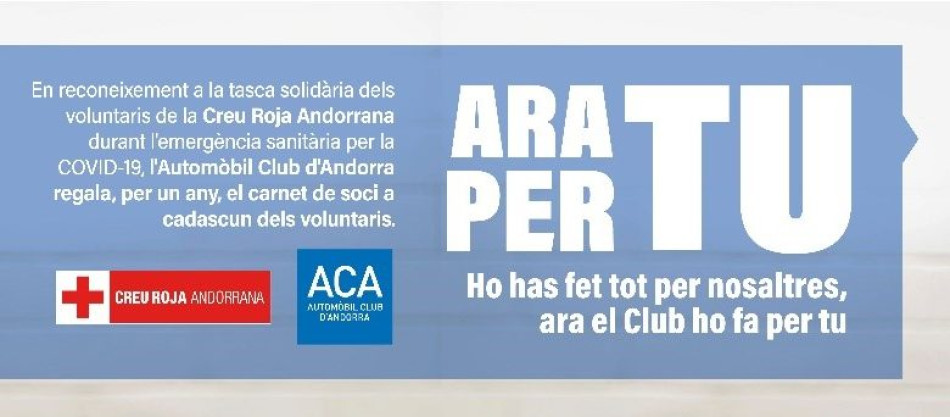 The Club values the work that all the volunteers have carried out during the health crisis for the COVID-19, always with the spirit of altruism and solidarity.
In total, the beneficiaries of this recognition will be 1,934 volunteers. 
To organise this, the Andorran Red Cross will contact them to inform how they can register in just three simple steps and thus be able to receive all the services of the ACA free of charge. 
Volunteers who are already members will be able to transfer the benefit to a relative.