A 34 car record field for Macau
The 60th Macau Grand Prix that includes the final two rounds of the FIA World Touring Car Championship was launched today during a crowded press conference at Macau's Fisherman's Wharf.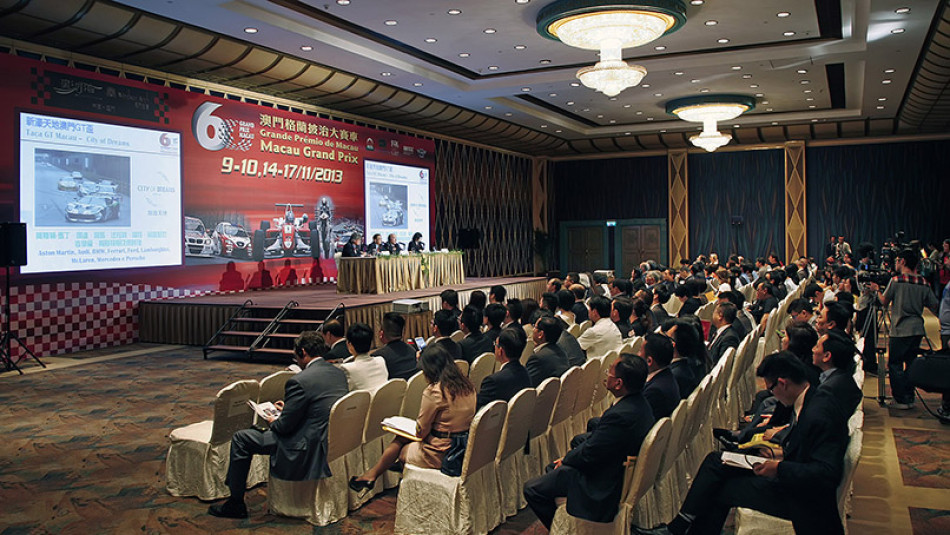 A number of local drivers have entered the season's finale, meaning that the WTCC will feature a season record field of 34 cars.
Engineer João Manuel Costa Antunes, Coordinator of the Macau GP Committee stated: "Since 2005, the season finale of the FIA World Touring Car Championship has been entertaining fans with its thunderous racing action, and this year will be no exception. The fact that the 2013 championship has already been decided, with Yvan Muller taking an unprecedented fourth title, will only add to the intensity of the competition as every driver will be focusing on victory alone. We are also proud to see that Hong Kong's Darryl O'Young and Charles Ng Ka Ki, who have flown the flag for Asian drivers all season, will be joined by nine local drivers, all fighting for the new Eurosport Asia Trophy."
The 60th Macau Grand Prix will be held over two weekends, on November 9th and 10th, and from November 14th to the 17th; the WTCC will feature in the second weekend.